This Chocolate Dobash cake was a request from my Hawaiian husband for his birthday.  A Dobash cake is a popular cake in Hawaii.  It is a genoise cake (a sponge like cake) and a pudding like chocolate filling and frosting.  You can see other Hawaiian cakes here, here, and here.  The best part of this cake is the pudding like filling!The cake and filling are pretty easy to make.  I used the filling for the frosting as well and covered the cake with chocolate shavings.  My husband was very happy with his cake!
To make chocolate shavings, all you do is get a chocolate bar and shave the sides with a peeler.  Make sure you don't touch the shavings with your fingers because they can melt really easy!

I used the recipe from The Polynesian Kitchen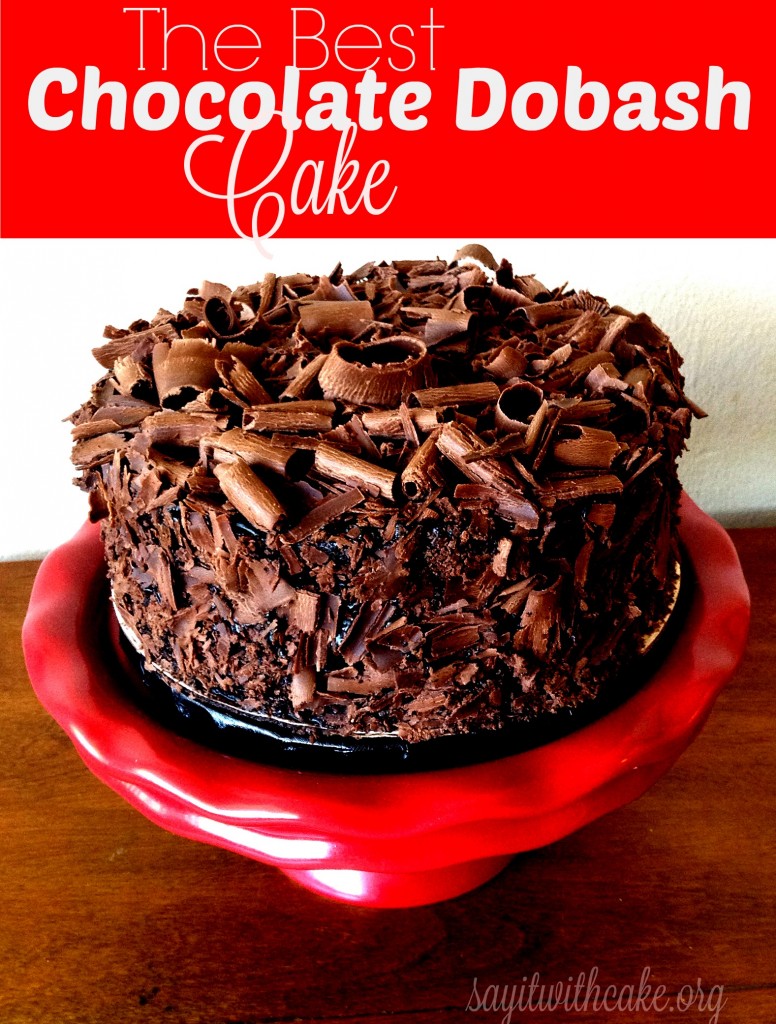 Ingredients
>>>Cake

3 eggs, separated
1-1/2 cups sugar
1-1/2 cups cake flour
3/4 teaspoon baking soda
3/4 teaspoon salt
1/3 cup cocoa powder
1/3 cup vegetable oil
1 cup milk

» Frosting:

1-1/2 cups water
1 cup sugar
1/4 teaspoon salt
1/4 cup butter or margarine
1/2 cup cocoa powder
1/3 cup cornstarch
1/2 cup water
Instructions
>>Cake

Preheat oven to 350 degrees. Grease and flour 2 8-inch pans.
Beat egg whites until frothy; gradually beat in 1/2 cup sugar until stiff.
Sift together remaining 1 cup sugar, flour, baking soda, salt and cocoa. Make a well in center; add oil and half of milk. Beat until well-blended at medium speed. Add remaining milk and egg yolks; beat until smooth.
Fold mixture into egg whites. Pour batter into pans and bake 30 to 35 minutes. Cool, then slice each layer in half to make 4 layers.

>>To prepare frosting:

Combine water, sugar, salt and butter in saucepan and bring to boil. Combine cocoa, cornstarch and water; add to boiling mixture and return to boil. Cool completely. Frost between cooled layers, sides and top.
Dust the sides with cake crumbs or shaved chocolate.
http://sayitwithcake.org/chocolate-dobash-cake/
Enjoy!


Other Chocolate cakes you might like