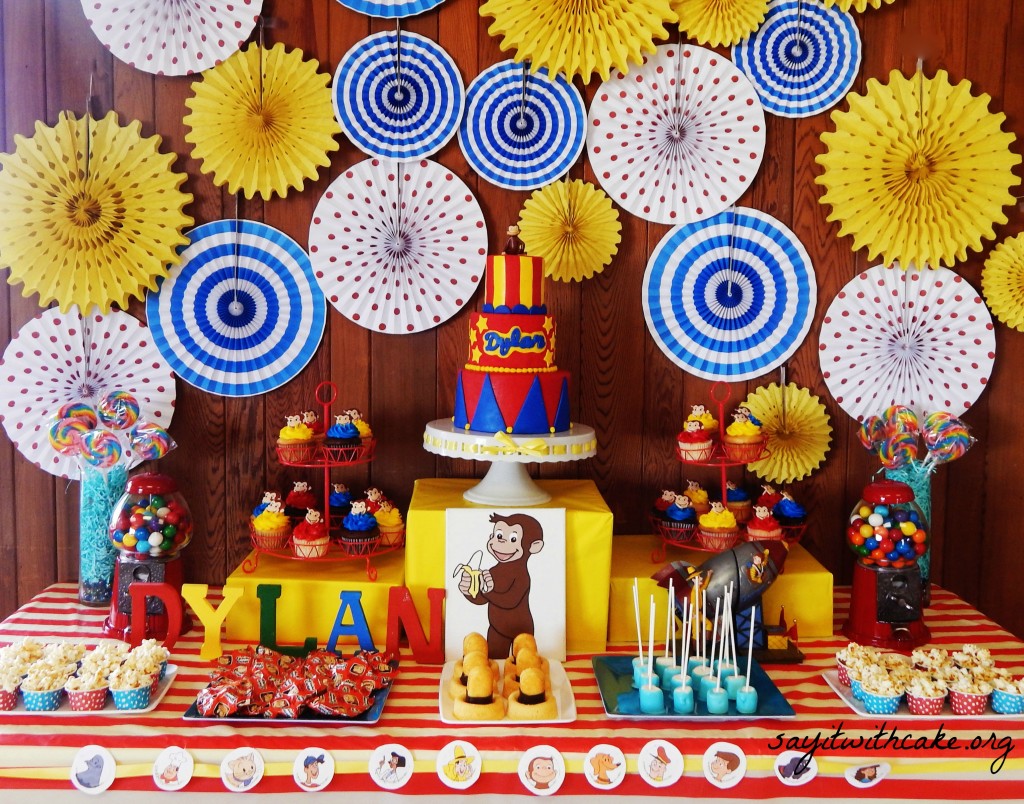 Oh my goodness, what a crazy couple of weeks this has been! My son Dylan is turning 4, and since he is obsessed with Curious George of course he decided on a Curious George party! It was SUCH a great time!  I went for a Curious George Goes to the Circus kind of theme.  My son loves gumball machines so I incorporated those into the decor.  I made the cake, cupcakes, man with the yellow hat cakes, and marshmallows myself, along with painting the curious George pictures, and painting the Dylan letters.  The rest of the decorations come from Oriental trading company.
Here is my son Dylan's Curious George Party!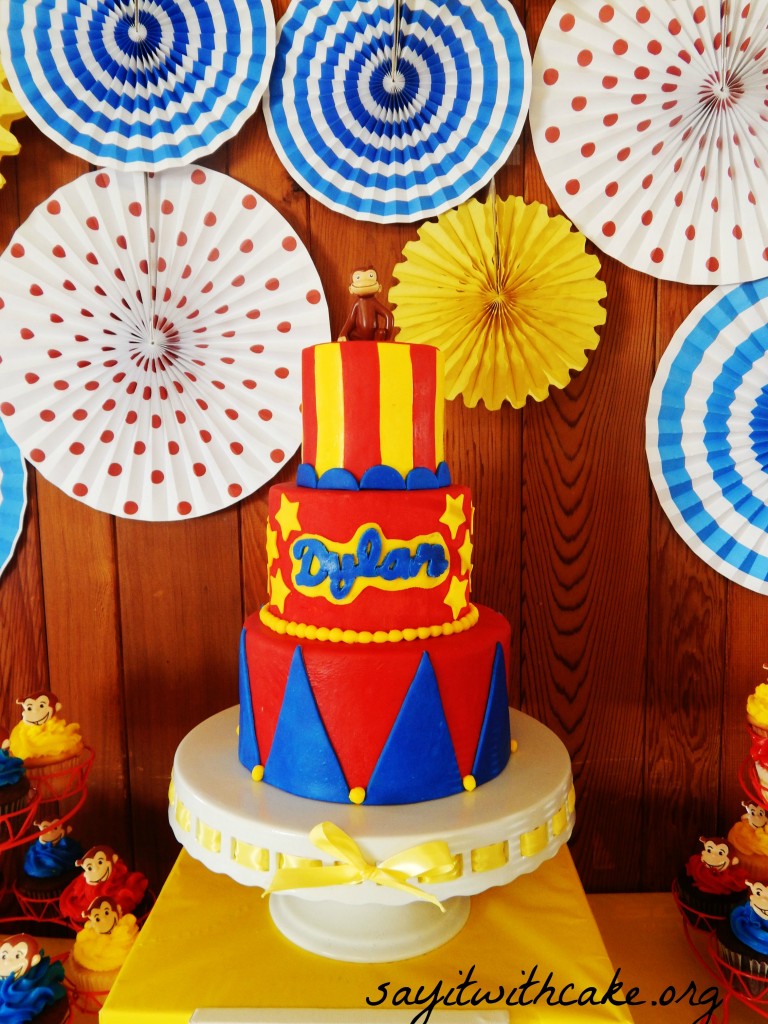 The Cake!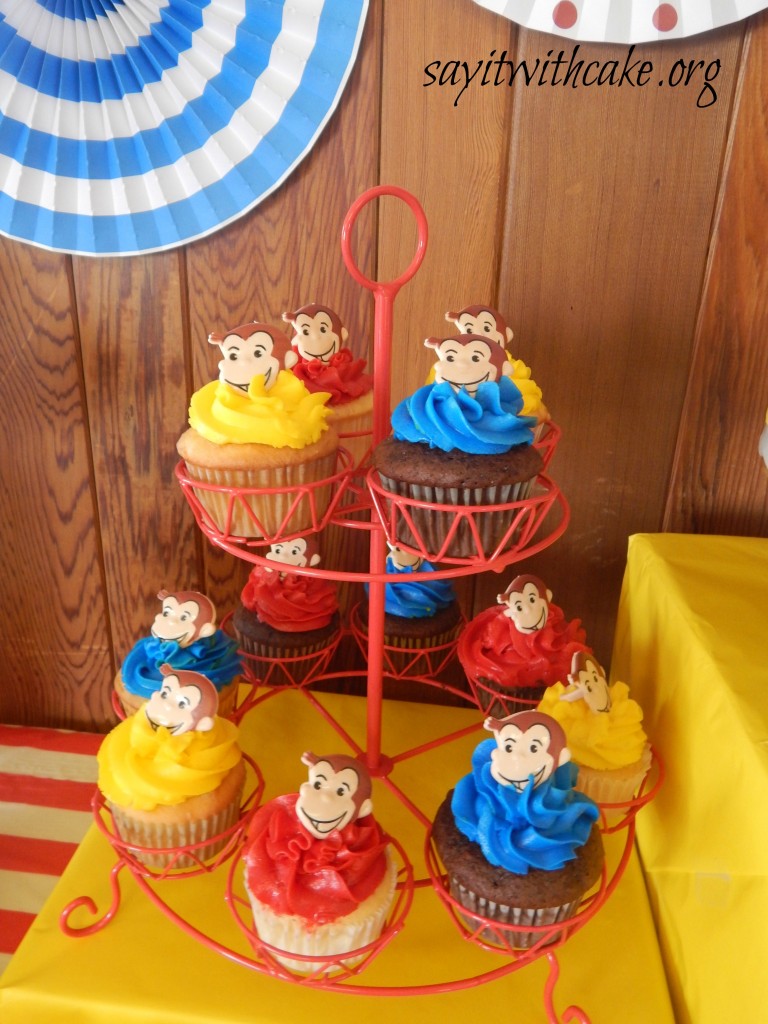 The cupcakes! Chocolate and Vanilla flavors topped with red, blue and yellow piped homemade buttercream frosting and a cute curious George ring on top that I found online.  It took a whole bottle of red food coloring to get the red frosting! lol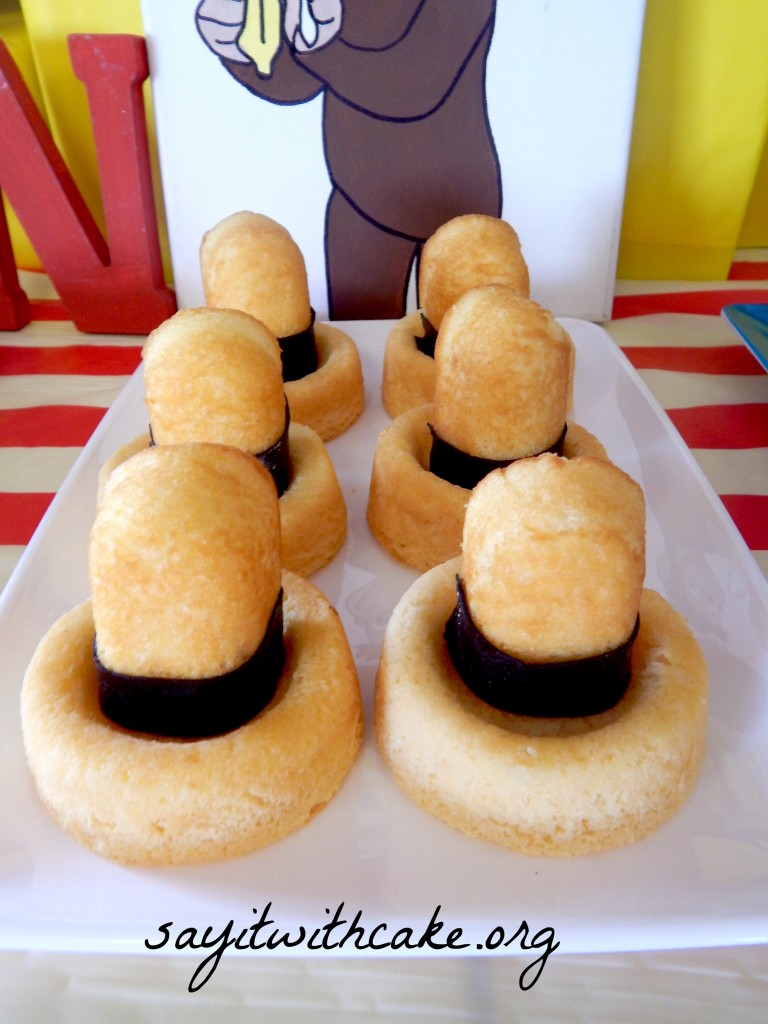 Man with the Yellow hat cakes! I made these using a shortcake on the bottom and a twinkie on top with a strip of fruit roll up for the band around the hat.  The kids loved these! I got the idea here!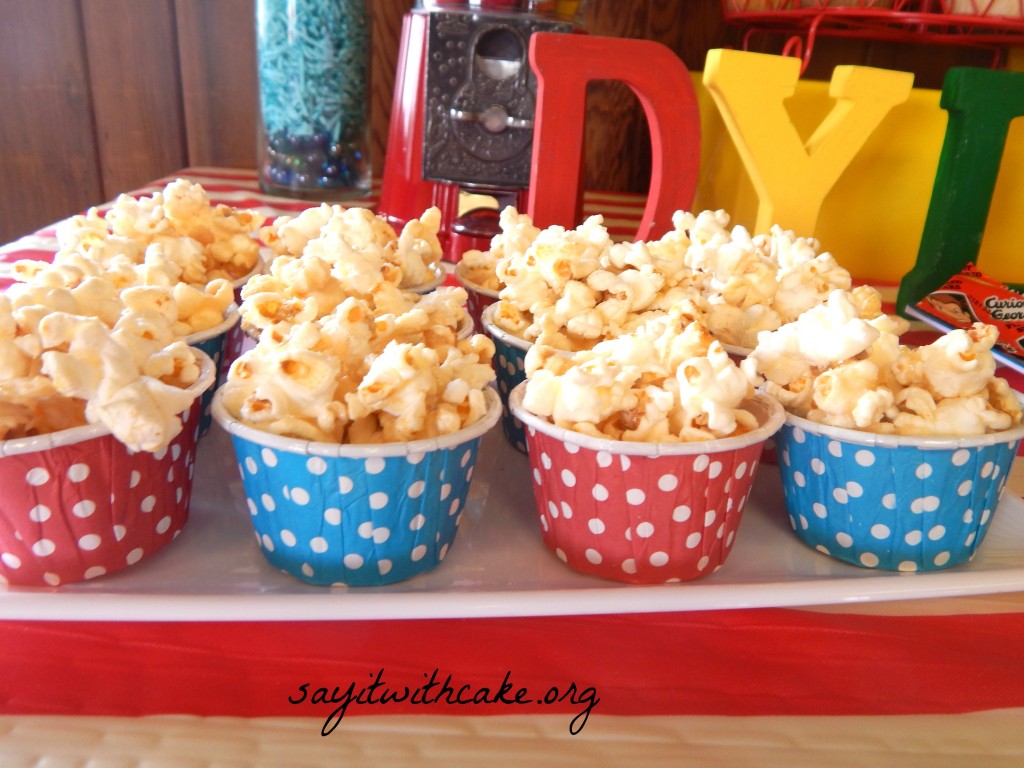 Kettle corn in these cute festive cups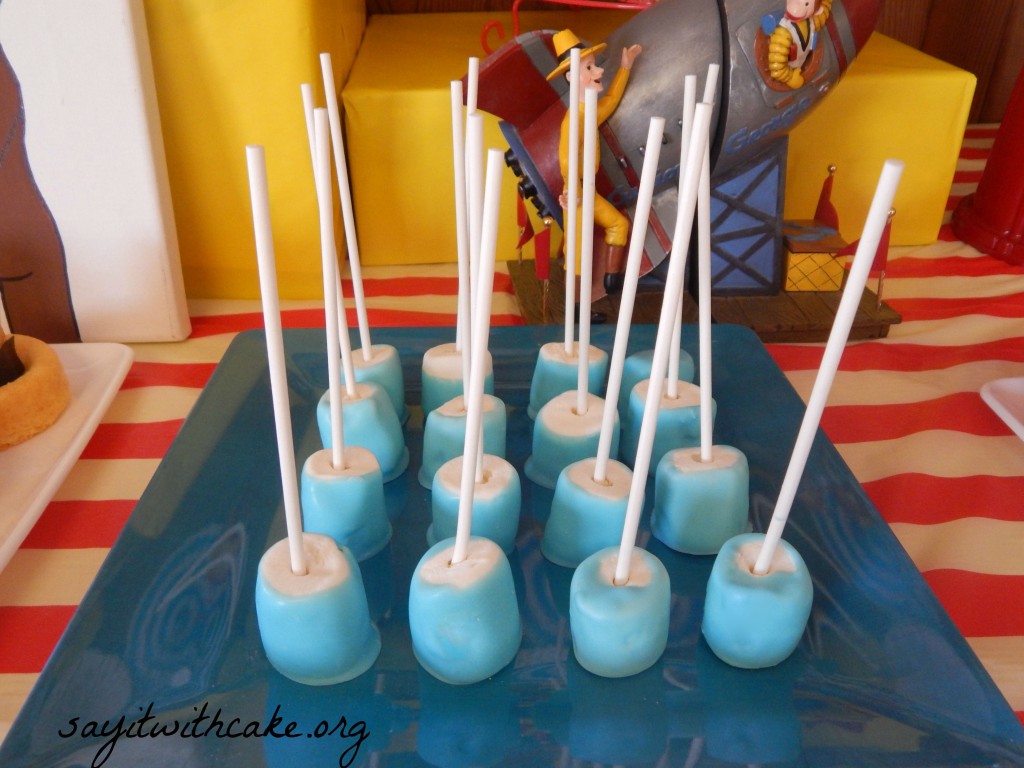 Blue chocolate covered marshmallows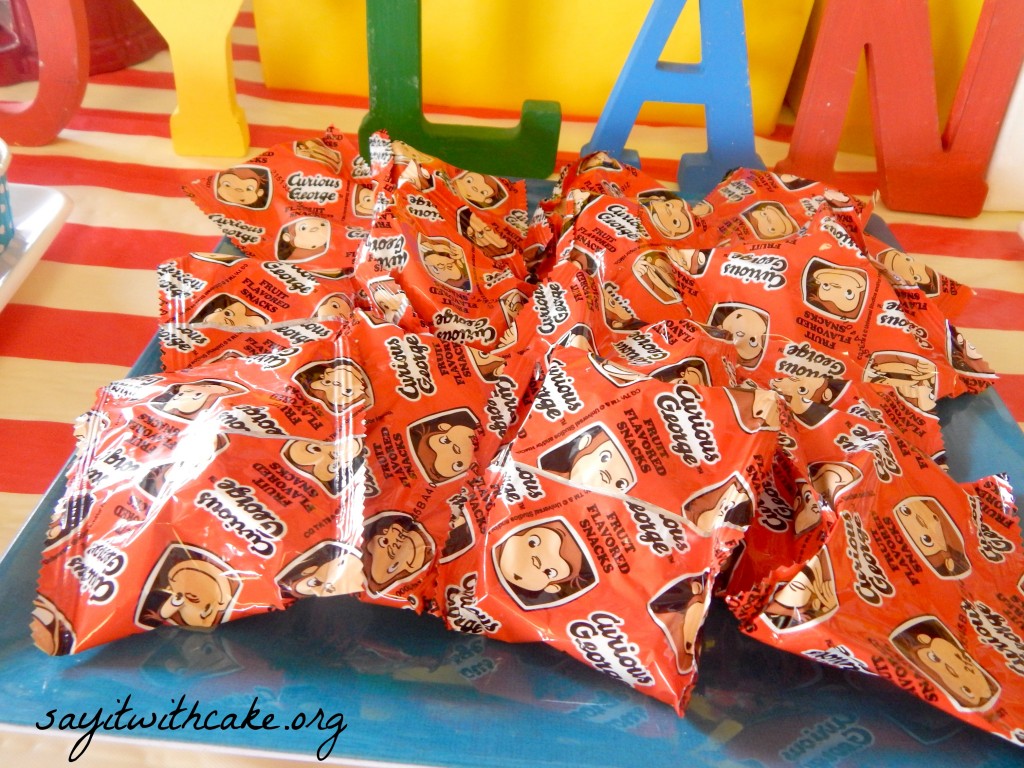 Curious George fruit snacks!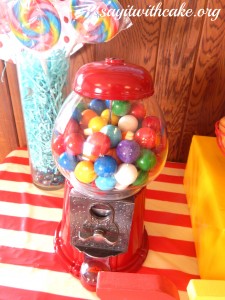 Gumball machines with multi colored large gumballs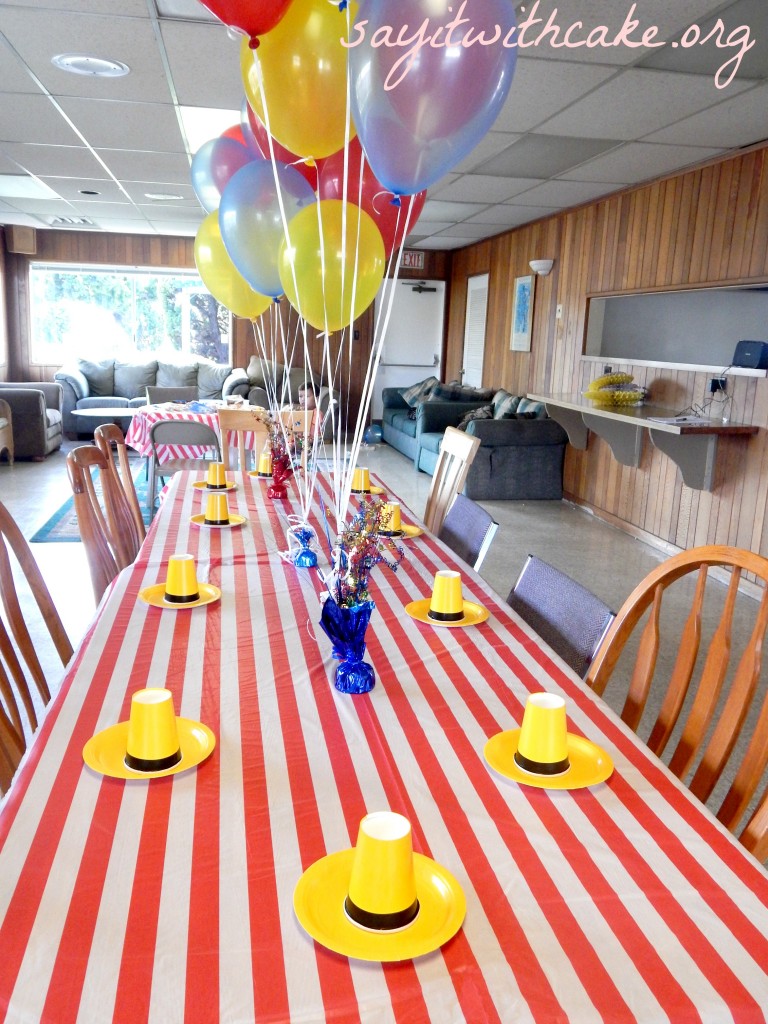 The kids table.  I love how the plate and cup look like the man with the yellow hat! I added the black band using electrical tape.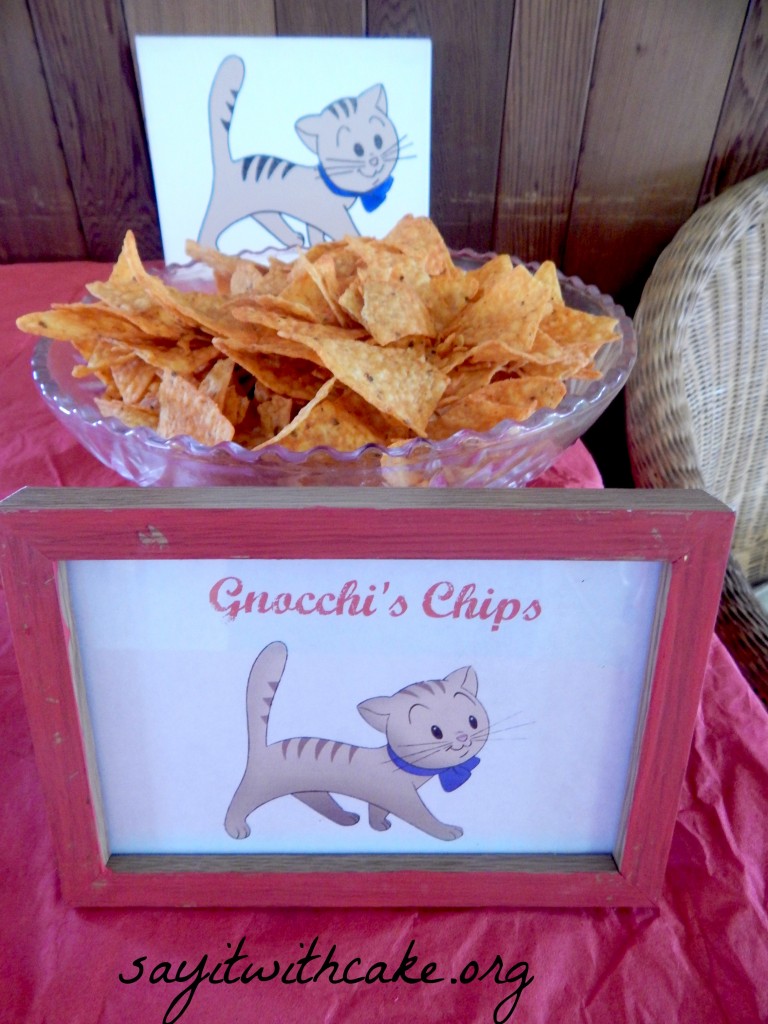 At the food table I made these cute signs for each of the dishes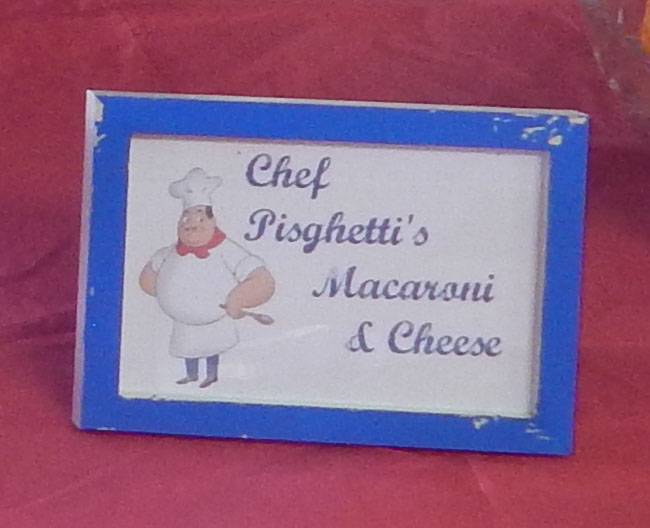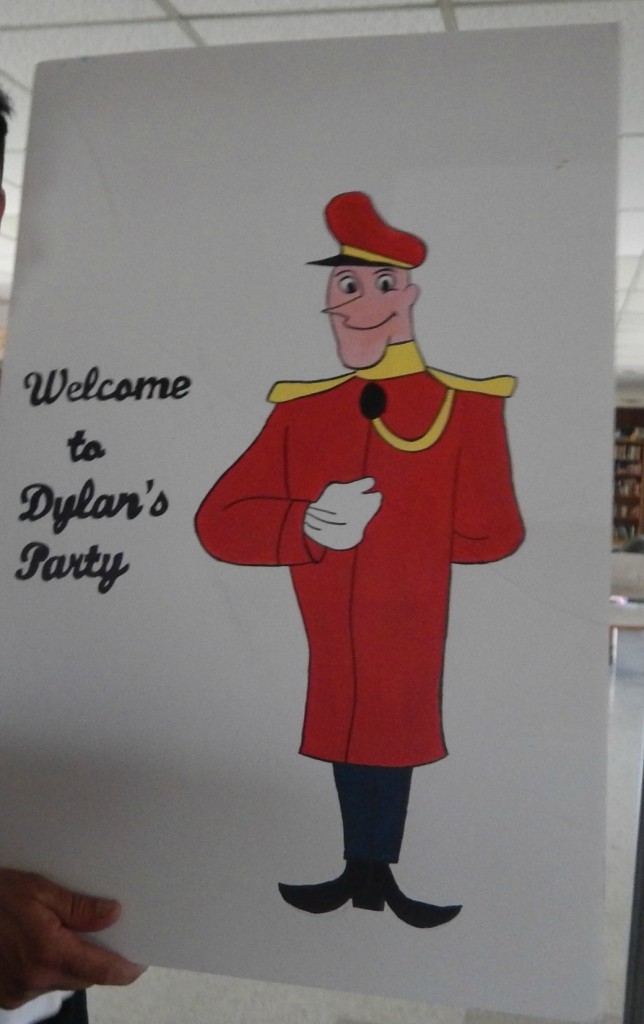 I painted this sign and had it in the entrance of the party
Happy Birthday my sweet Dylan! I love you so much!!! Hope you had fun at your party!!
ENJOY!
Shamene
More parties you might like!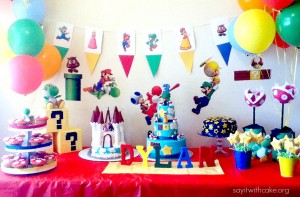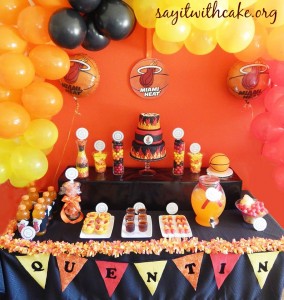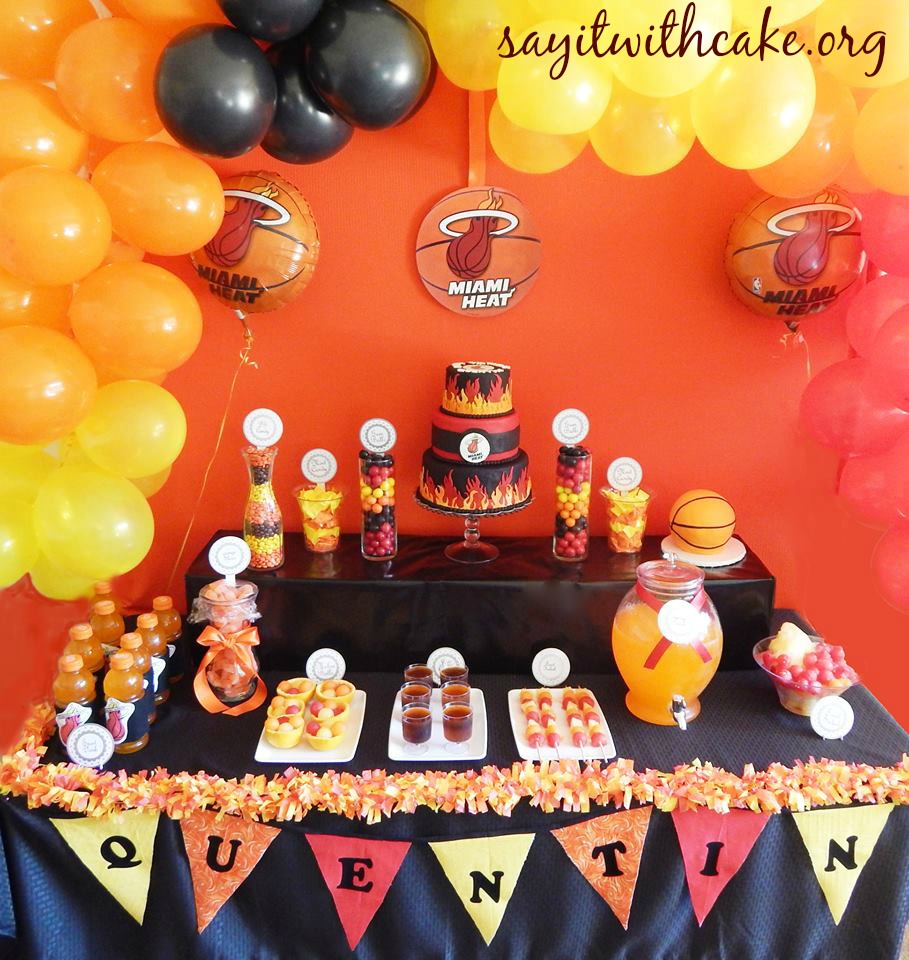 This party was featured here!