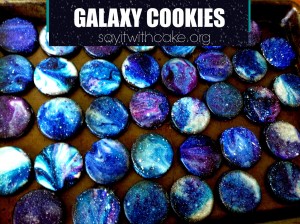 I am a Cub Scouts leader, and tonight is our Space Derby! I was in charge of refreshments, so I came up with these Galaxy cookies.  I think they go along great with the space theme of the night! They are easy and really fun to make! The glaze only takes two ingredients, a definite plus!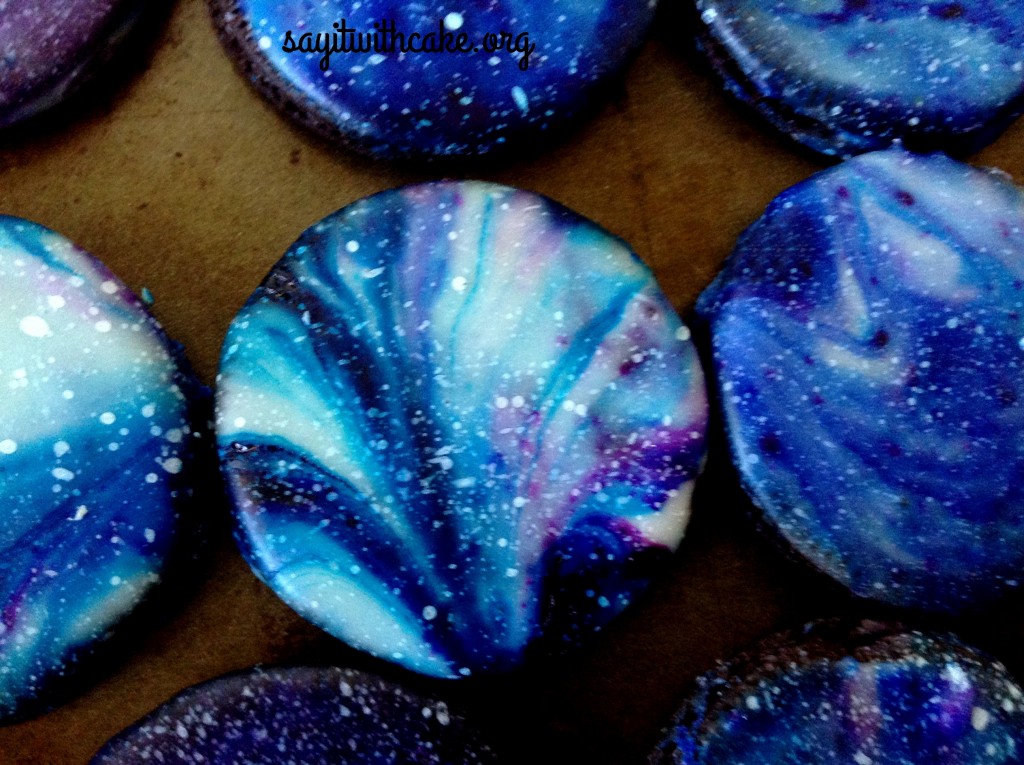 Galaxy Cookies
Ingredients
1 cup icing sugar
1.5-2 tablespoons milk
gel food coloring of choice (I used blue and purple)
edible glitter, if desired
foods to glaze ( I used Oreo thins)

for white stars

white food coloring
toothbrush
Instructions
Mix the icing sugar and milk together until smooth.
Spoon a bit of icing out into a separate bowl and keep it white.
Tint your base with just a bit of blue food coloring – you want it to be very pale, with just a hint of hue. I put in not even a drop, just a tiny corner from my spoon of coloring.
Mix well.
Drop on 2 drops of blue and one drop of purple, or red and using a chopstick, spoon, or skewer, drag the color back and forth in one direction, not quite mixing it together, but creating streaks of color.
Dribble some of the white icing back on top.
With a smooth swooshing motion, dip your cookie into the surface of the glaze, pulling it along the surface to achieve streaks.
Let the excess drip off and place on wax paper to let dry.
Dust with glitter, if desired.
From time to time, add more white icing to the bowl to ensure the galaxy effect.

For the stars

pour some of the white food coloring into a bowl. Dip your toothbrush into the coloring, then use your thumb to flick the color onto the cookies. they will look like millions of little stars!
http://sayitwithcake.org/galaxy-cookies/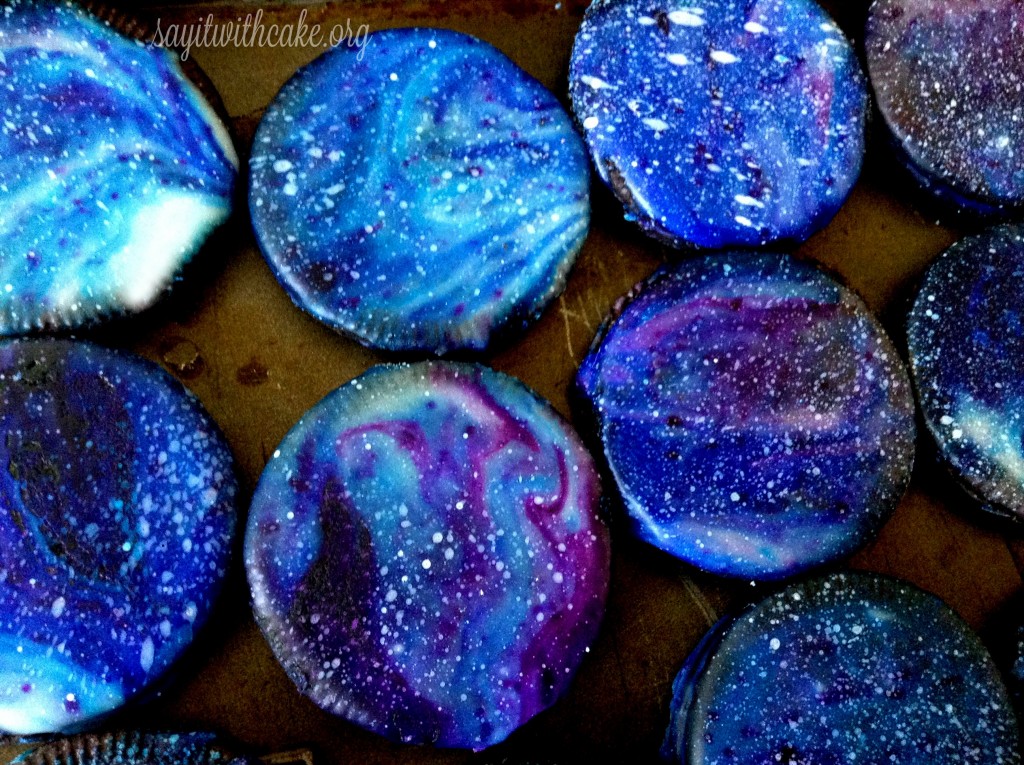 The glaze on these cookies dried within an hour with a ceiling fan on in the room.  I waited until the cookies were dry and hard to the touch before I put on the stars.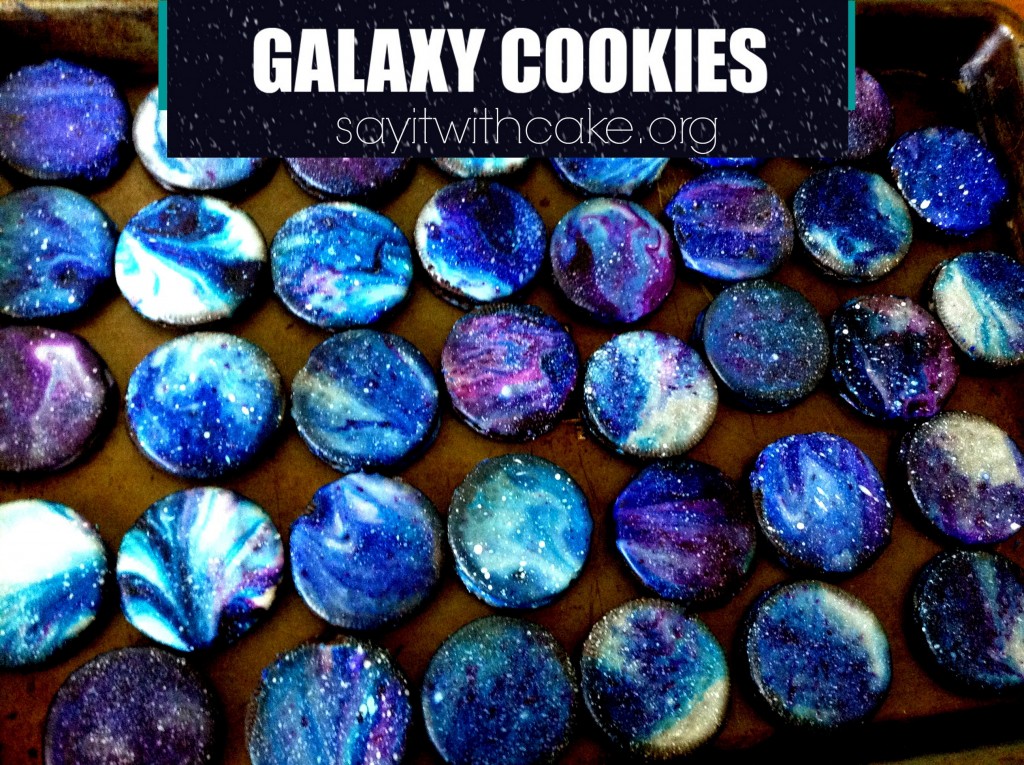 It might also be fun to make sugar cookies and use the galaxy glaze on those as well.  I have also seen galaxy donuts  that would be fun.  The glaze in my recipe will work on donuts, and sugar cookies.  The taste is nice and sweet, like a glaze on a Krispy Kreme donut, but not sticky

  I hope you have a chance to make these soon!
Enjoy!


Other desserts you might like!