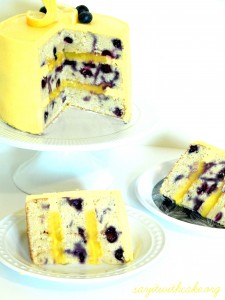 Spring is here! I have been enjoying the sunshine and craving something lemon and blueberry. Don't you think lemon and blueberry make the perfect combination? The lemon curd filling is perfectly tart and goes so well with the blueberries.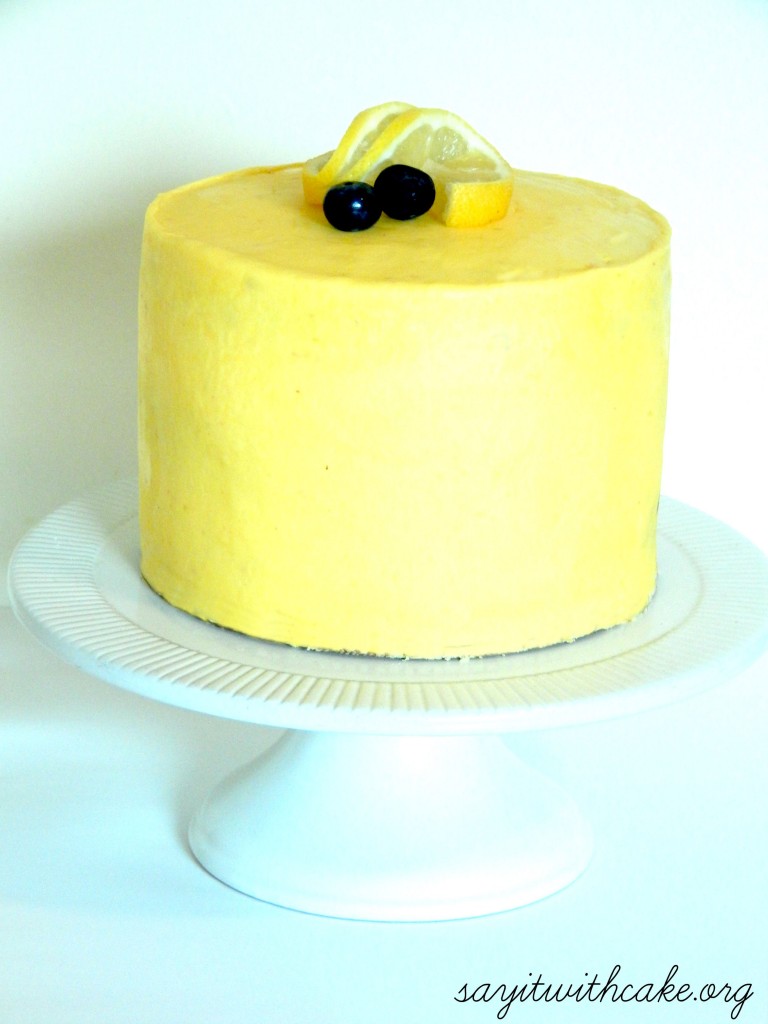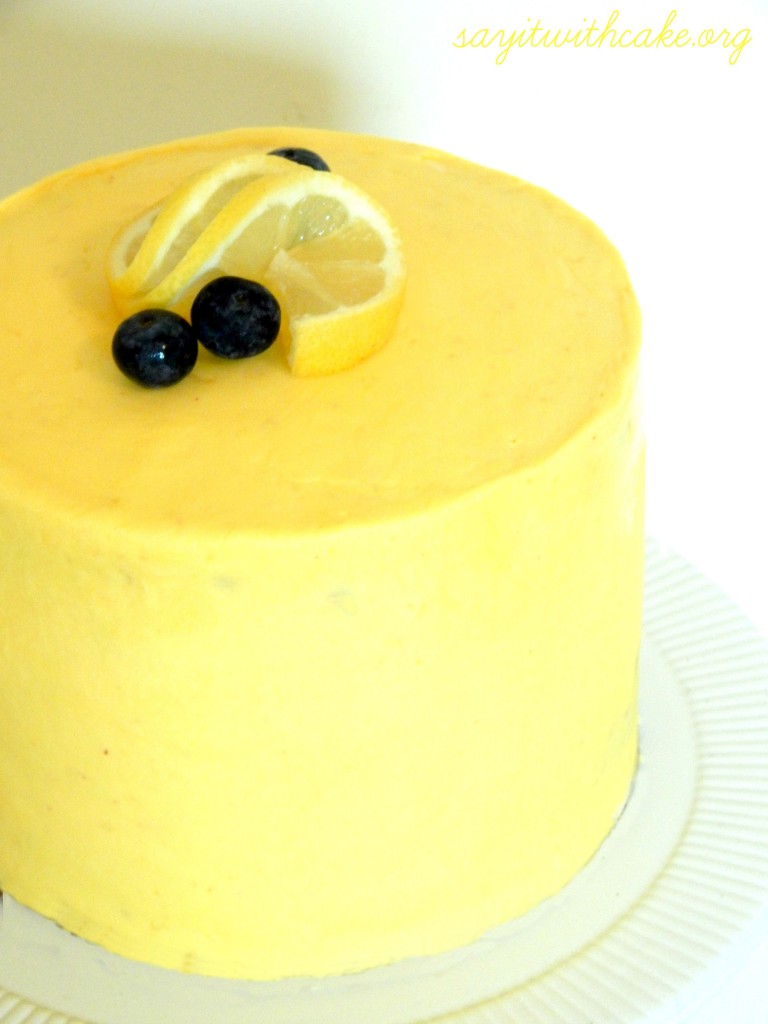 After several failed attempts, I finally was able to find a recipe that ensured my blueberries wouldn't sink to the bottom.  The first try was a mess.  The blueberries sank to the bottom and turned the cake purple.  The cake wouldn't stay together.  Although it was delicious, it was not presentable! The second try was with a cake mix.  This turned out a little better, but still even though I covered the blueberries in flour, they would not stay put! So the third recipe I tried was VERY thick batter!  This seemed to do the trick!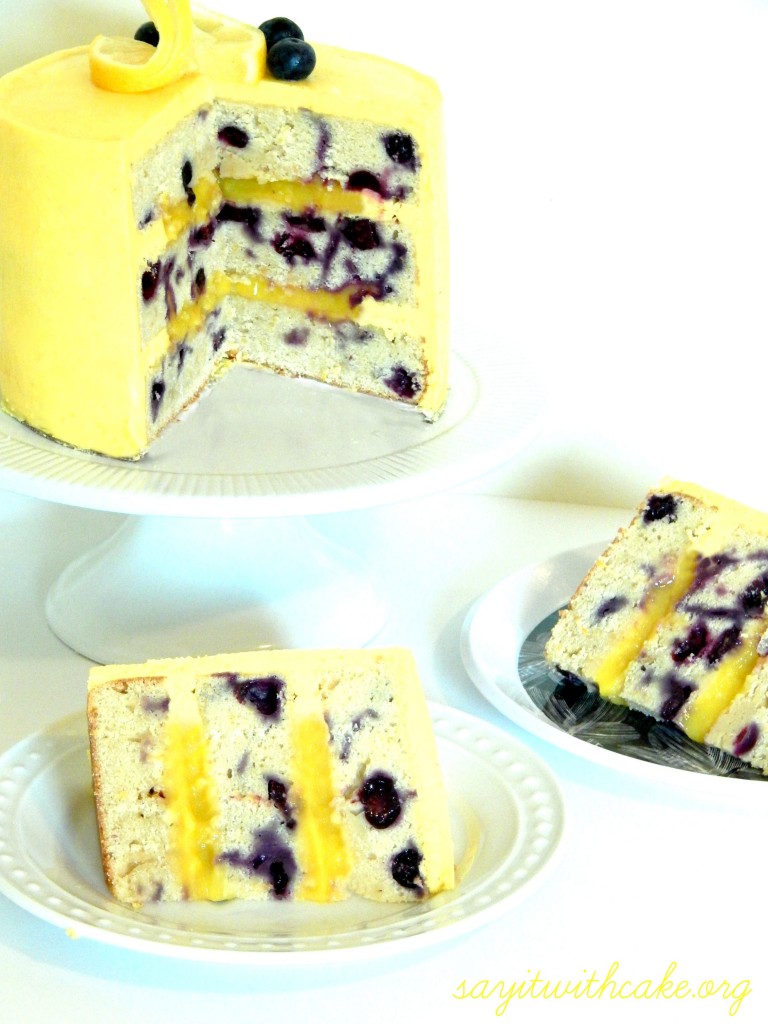 The lemon curd was fairly easy to make and delicious!!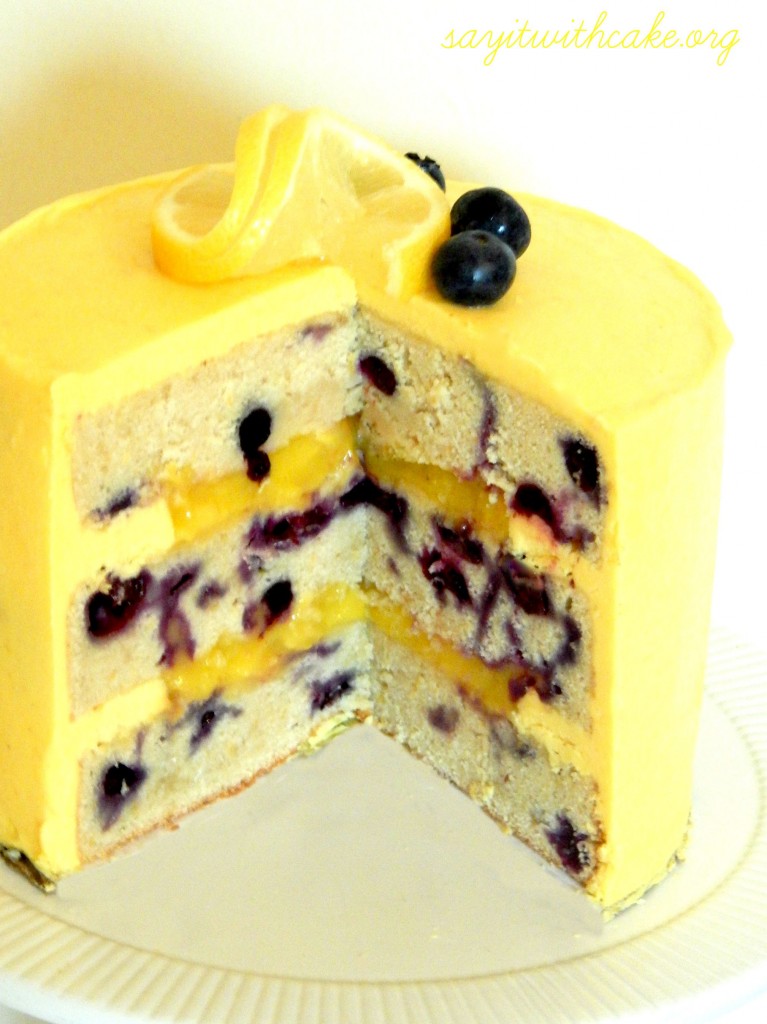 The tips I will give you for making this cake: Coat the blueberries in flour before folding them into the batter, and use a thick cake batter.  Make a dam with stiff frosting to hold in the lemon curd (if you don't do this, the lemon curd will seep out the edges and bulge out of the sides of the cake.  I learned the hard way!) .  Make the Lemon curd the day before and let it cool over night.
Enjoy!
Shamene
Other cakes you may like!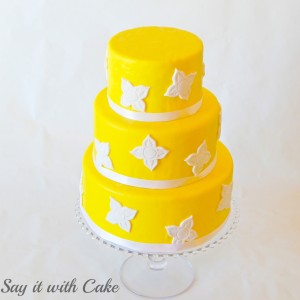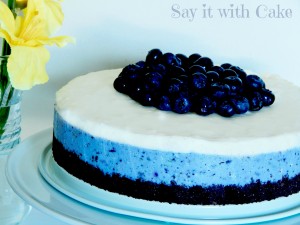 This cake was featured here!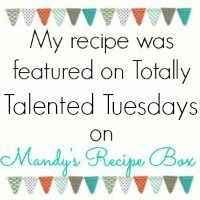 Linked up here: The Country Cook