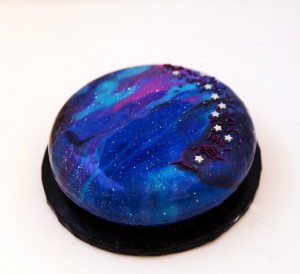 I made these two galaxy mirror glaze cakes with five different colors of mirror glaze! I like how the same colors were used but they both turned out very different!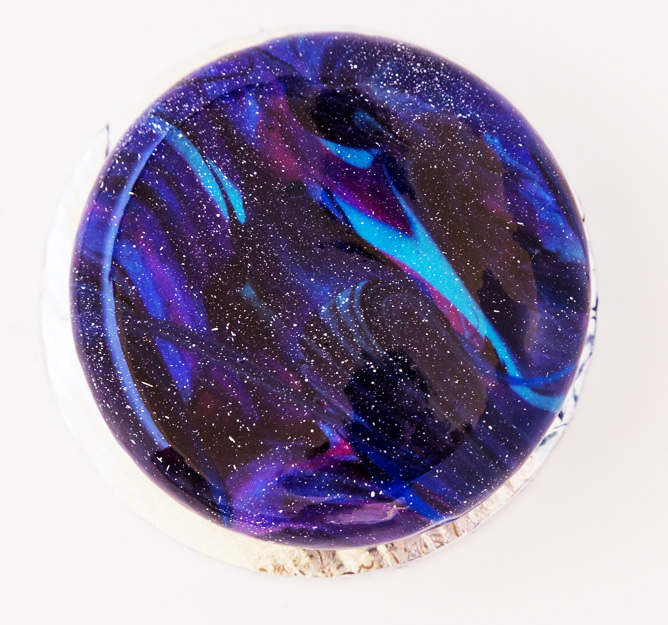 Photography by Wendy Cox Photography
Mirror Glaze Recipe
Ingredients
20 g gelatin powder
120 g water
300 g light corn syrup
300 g sugar
150 g water
200 g sweetened condensed milk
300 g white chocolate good quality chopped fine
food coloring ( I use Americolor violet, sky blue, royal blue, deep pink, and black)
Directions
Bloom 20 g gelatin in 120 g water
boil 300 g corn syrup, 300 g sugar, and 150 g water
remove from heat and add gelatin
add condensed milk
pour over chocolate and mix until chocolate is melted completely (make sure you chop the chocolate really small before hand)
stir and make sure glaze reaches 95 degrees F
separate into multiple bowls if you want multiple colors
add food color
Let it cool until the glaze reaches 89.6 degrees F and is semi thick.