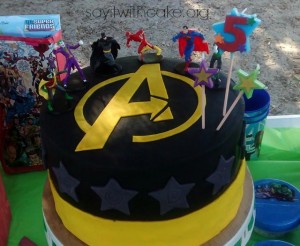 This cake was fun to make! The inside is white cake colored red, white and blue for the Avengers colors.  It is filled with white chocolate pudding filling, and covered with chocolate ganache under the fondant.  The Avengers logo is made with yellow fondant and is hand cut.   This is a really big cake, it is a 10 inch cake and is 6 inches high!
My friend Jenna did an awesome job on the party for her son Cody! I loved all the decorations, and take home goody bags for all the kids!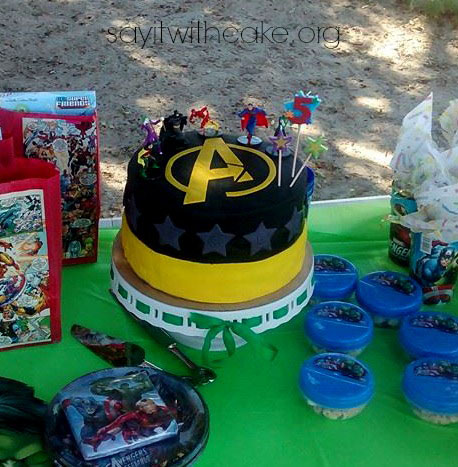 Here is the Avengers logo in yellow fondant.  I added gumpaste powder so it would dry stiffer. I let it dry upside down on wax paper, so it would be easy to stick on the cake with a little bit of water on the fondant.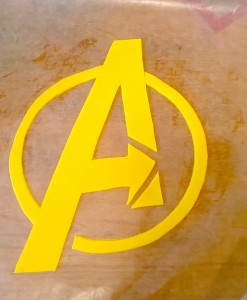 Next I baked the cake.  I used three 10 inch cake pans for this cake.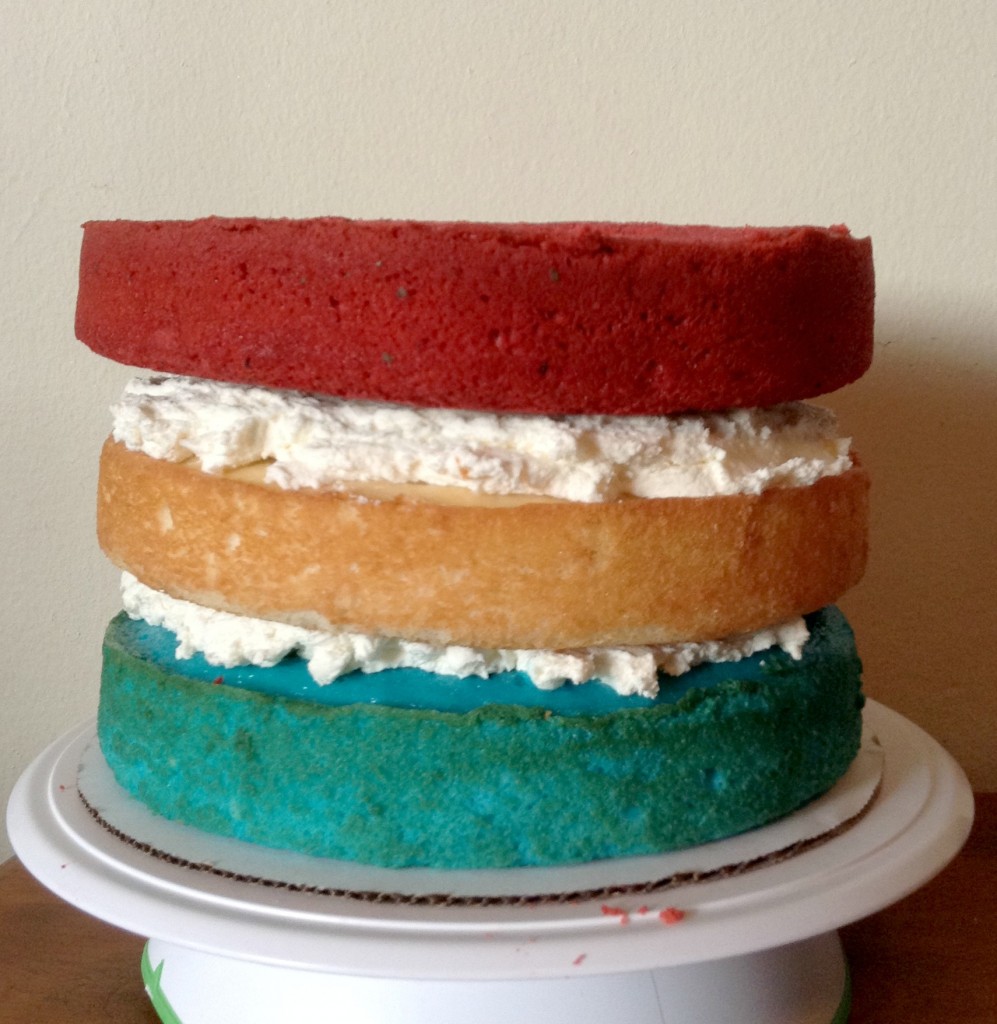 Next, I covered it with three recipes of chocolate ganache.  I used the upside down method to get it smooth.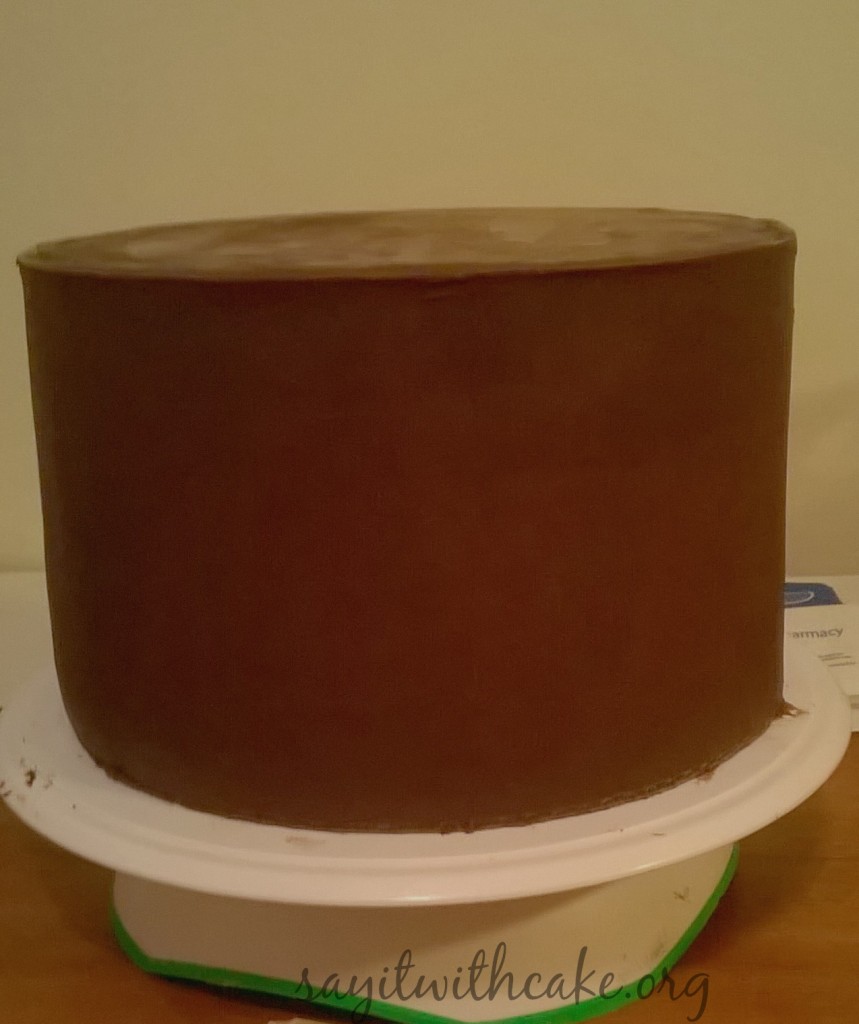 After that I covered it with black fondant and it was ready to decorate!