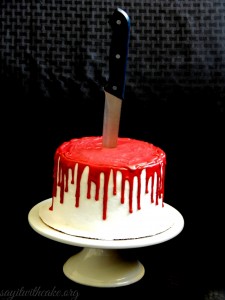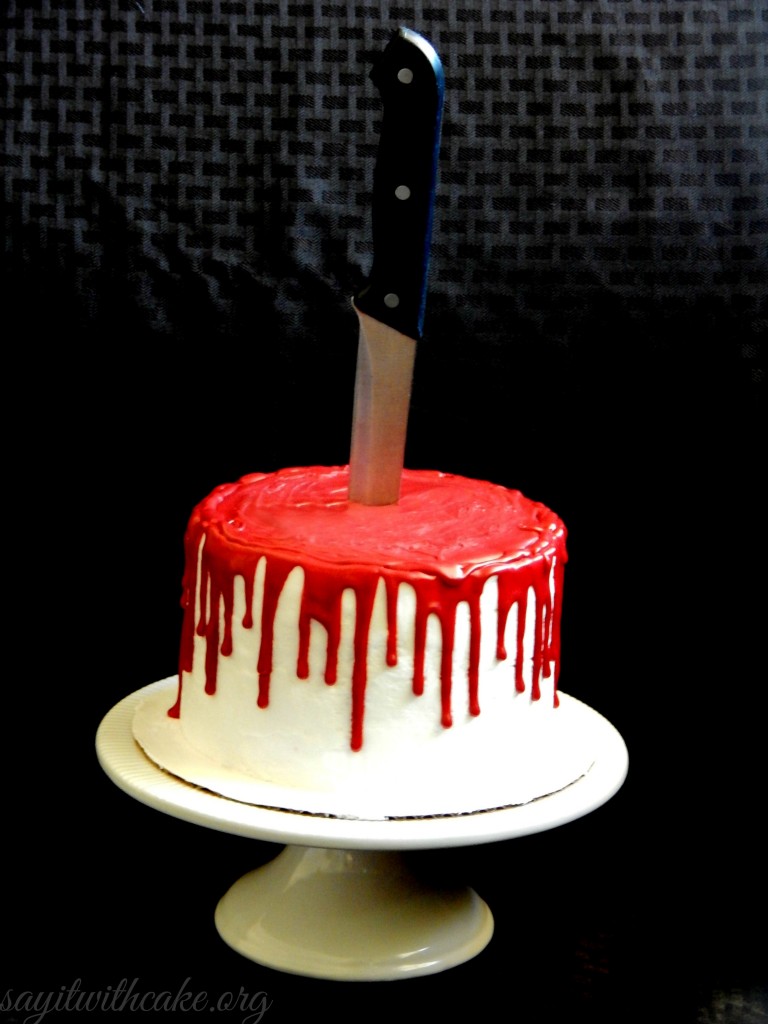 Maybe this is taking a stab in the dark, but I bet your dying to try a slice of this cake!  This Bloody Halloween cake is a delicious red velvet four layer cake with cream cheese filling, topped with a vanilla buttercream frosting, and covered with a red ganache.  The blood-like red ganache, looks so spooky, perfect for a Halloween Cake!To make this bloody Halloween cake, first bake and cool your cake with two 8 inch cake pans.  Split each cake, and fill with cream cheese frosting.  Let cake sit in refrigerator for 2 hours to let the frosting set…this will help make sure you don't have bulges outside of your cake when you frost it.  Next apply a crumb coat all over the cake.  Red Velvet cake makes a lot of crumbs! Let it sit in refrigerator until frosting has set, about 20 minutes.  Next frost your cake with the buttercream frosting.  Now comes the fun part!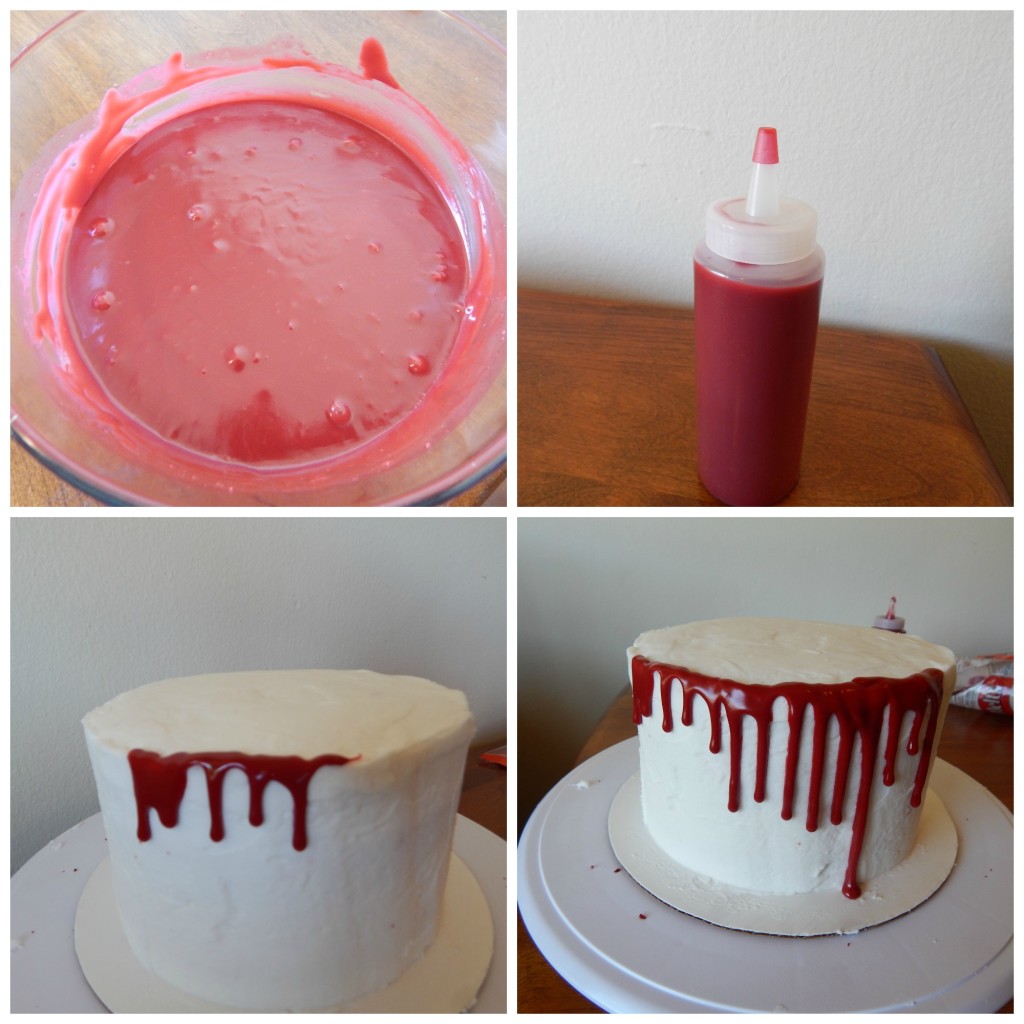 Make the red ganache and pour it into a squeeze bottle.  Carefully squeeze ganache along edge and allow it to drip down the cake.  Then fill in the middle with remaining ganache.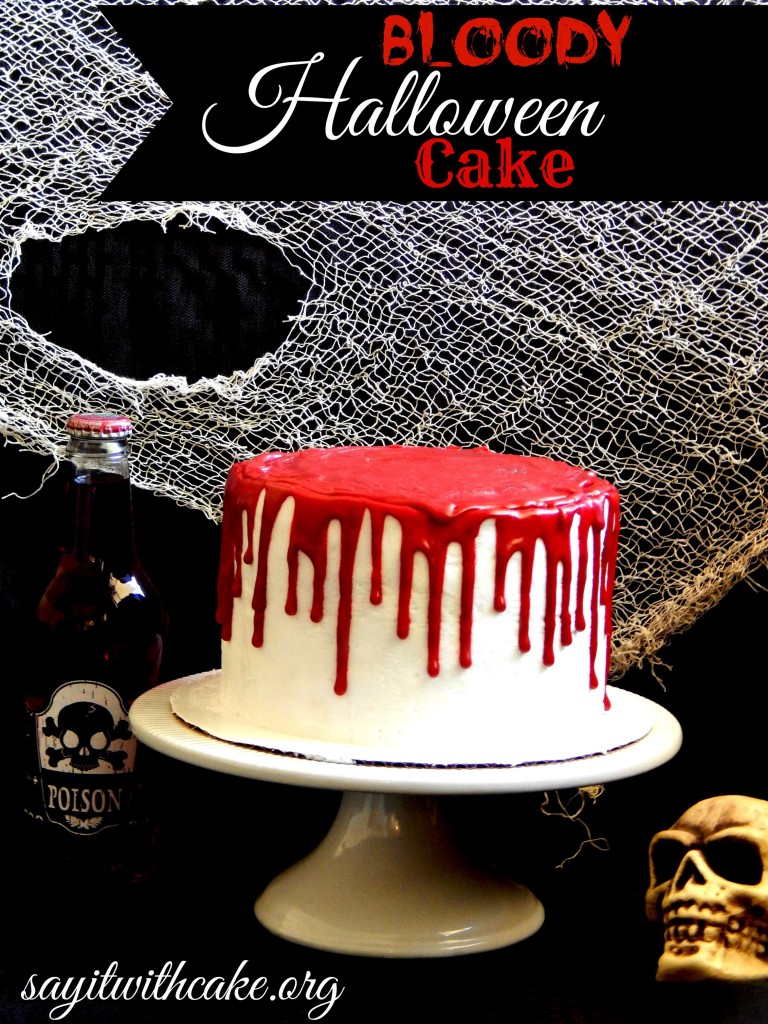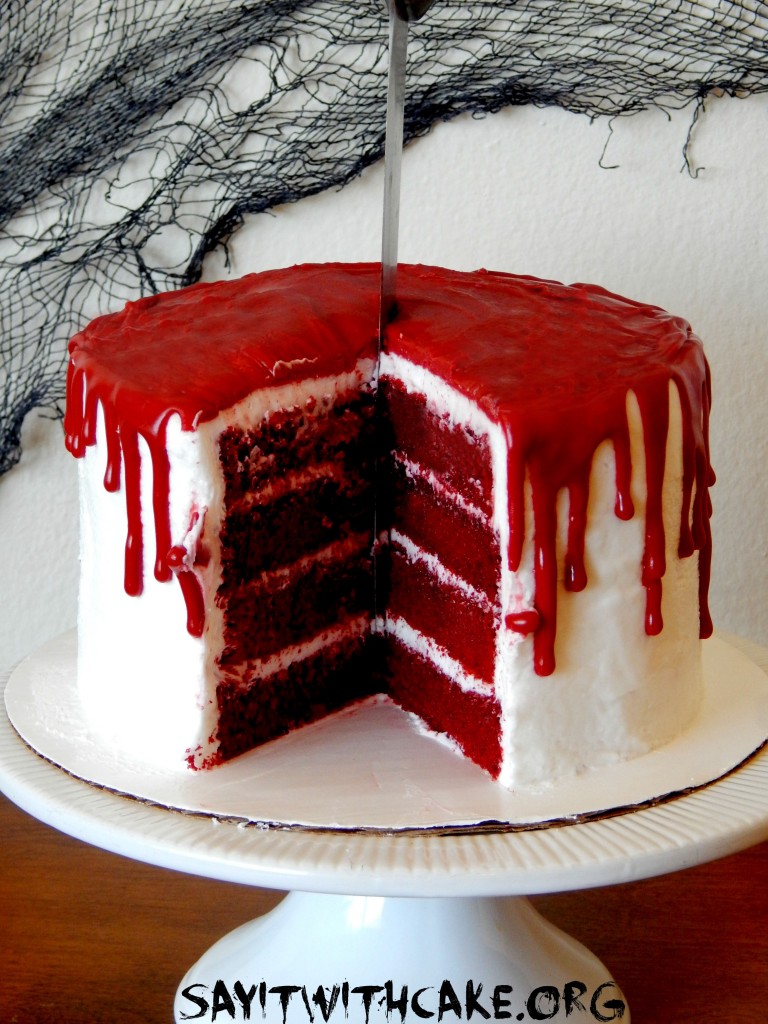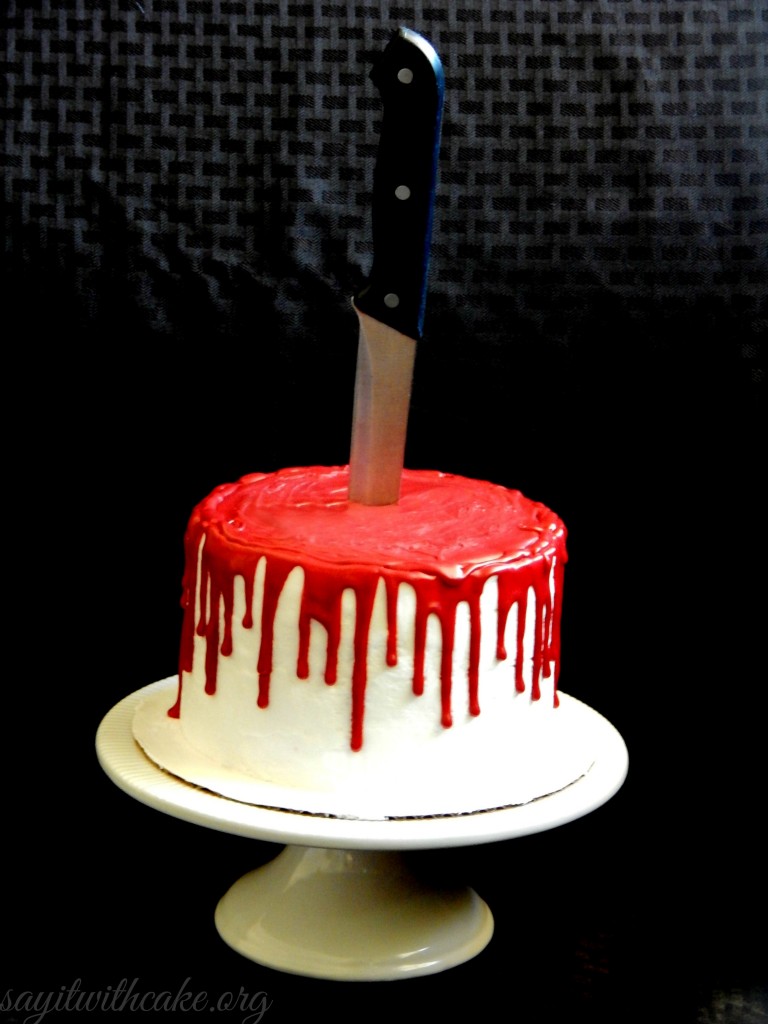 Ingredients
12 ounces of red candy melts
1/3 cup heavy whipping cream
red food coloring
Instructions
chop up red candy melts
color cream with red coloring, and heat cream in pan till starts to boil
pour cream over candy melts in a bowl
stir until smooth
http://sayitwithcake.org/bloody-halloween-cake/
Red Velvet Cake Recipe Here
Vanilla Buttercream Recipe Here
Cream Cheese Frosting Recipe Here
Enjoy!

Other Halloween cakes you might like!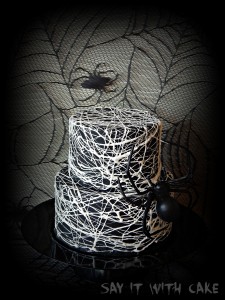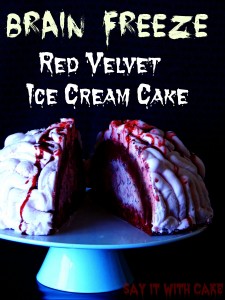 Brain Freeze Red Velvet Ice Cream Cake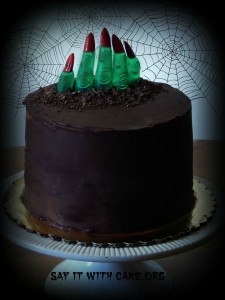 Witch Fingers chocolate Mousse cake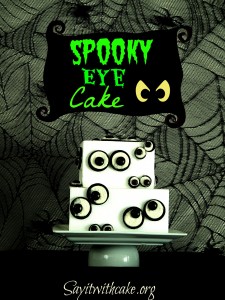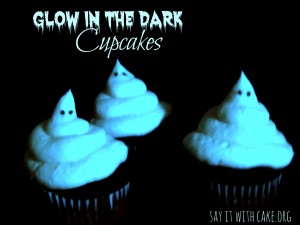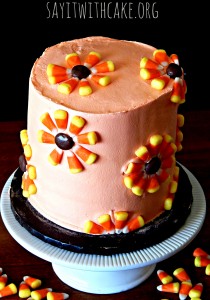 My cake was featured HERE!
The 11 Best Halloween Treats @ The 11 Best
25 Creepy and Creative Halloween Cake Ideas @ WomansDay
12 Next-Level Halloween Cakes That'll Make Your Party An Instant Success @ BUZZFEED
How To Throw An Adult Halloween Party @ CANDYDIRECT
22 Scary Amazing Halloween Cakes @ Brit.Co
Top 21 Halloween Cakes @ Food Heaven Mag
Easy Halloween Cake Recipes for Kids – Perfect for Parties! @ SuperMommyClub
The best Hallowen Recipes for Adults @ Around my family table
5 Spooky Halloween Cakes @ Be Different act Normal
13 Scary Good Halloween Cakes @ This Grandma is Fun
Bite Into A Bloody Cake This Halloween @ Fine Dining Lovers
Halloween Tutorial @ Tumblr
10 Halloween Food Ideas that are creepy, crawly, & Downright Disgusting @  Bustle