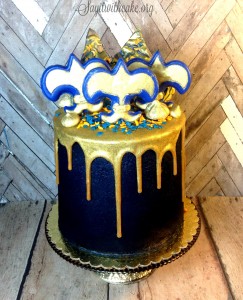 I made this cake for the Cub Scouts Blue and Gold banquet.  My favorite part was the dripping gold ganache.  This cake has midnight blue buttercream, gold ganache, chocolate boy scout logo toppers, blue and gold moon and stars sprinkles, gold meringue cookies, and blue and gold bark!
Many components of this cake can be made ahead of time like the toppers, meringues, bark, ganache, and frosting.  You can find my recipes on the links.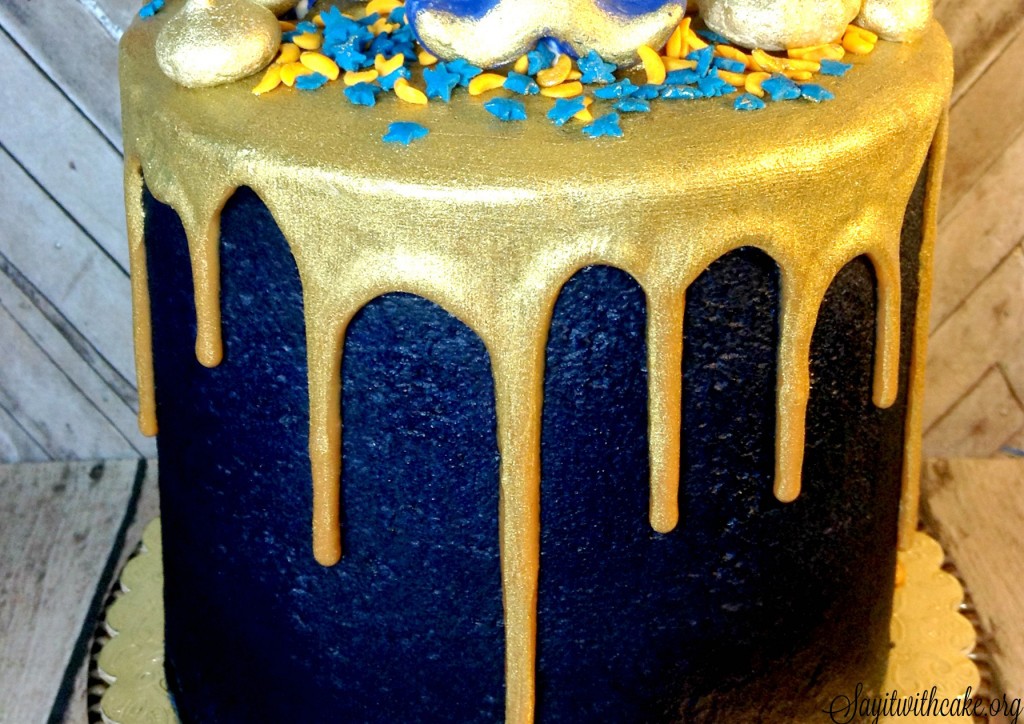 The trick to making the gold ganache is to start with a yellow ganache.  Add yellow food coloring to the cream while it is heating up.  You can check out my post on how to make colored ganache here.
Yellow chocolate ganache
12 ounces of yellow candy melts
1/3 cup heavy whipping cream
yellow food coloring
After you make the ganache and drip it down the cake, paint it with gold luster dust. You can also check out my tutorial on how to make perfect ganache drips here.  Add a tiny bit of vodka or extract to a small bowl, then add the luster dust and mix it up till it is a thick paste.  Then paint it on top of the ganache! I think it looks so beautiful!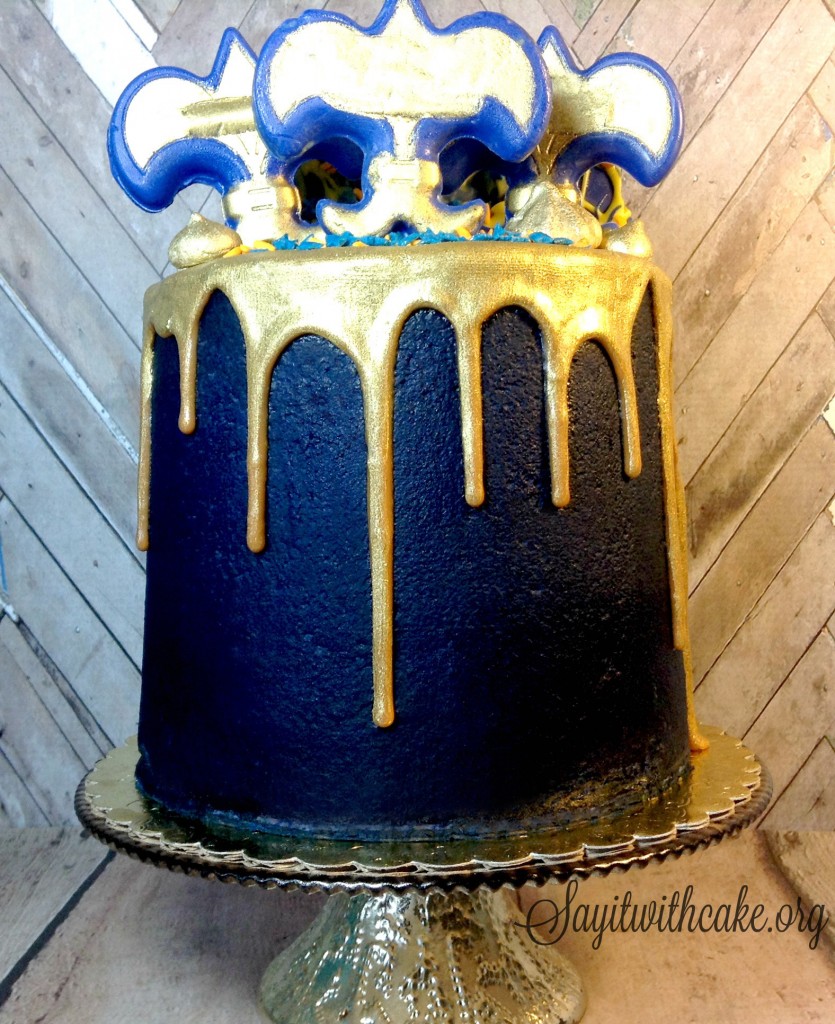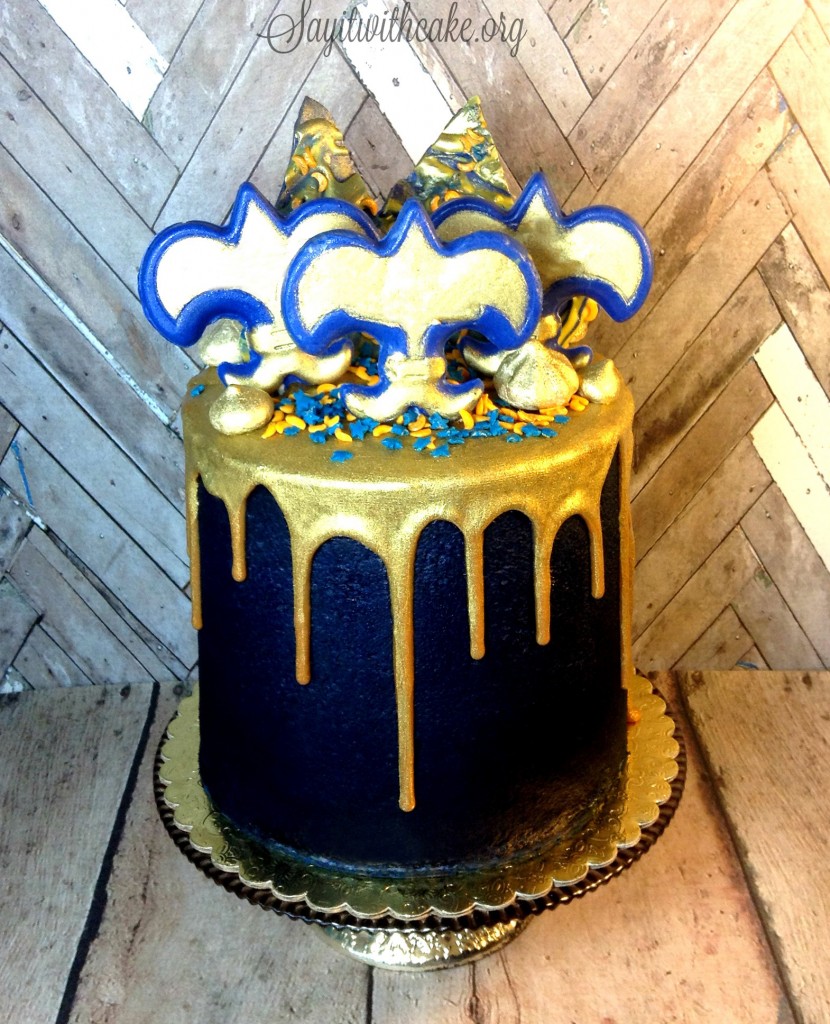 Enjoy!
Other cakes with dripping ganache you might enjoy!