I made this cake for my sisters Baby shower! She is having her 4th child, a little boy.  The theme was "Ahoy its a Boy!"  This Blue Velvet Cake was perfect for a baby shower for my new little nephew soon to be born!  In this post I will show you how I made the fondant waves, and also I will give you the recipe for the blue velvet cake along with the white chocolate ganache recipe, and the marshmallow fondant recipe.  You will love this cake, it is bright, festive, and delicious!
To start with I will show you how I made the blue velvet cake.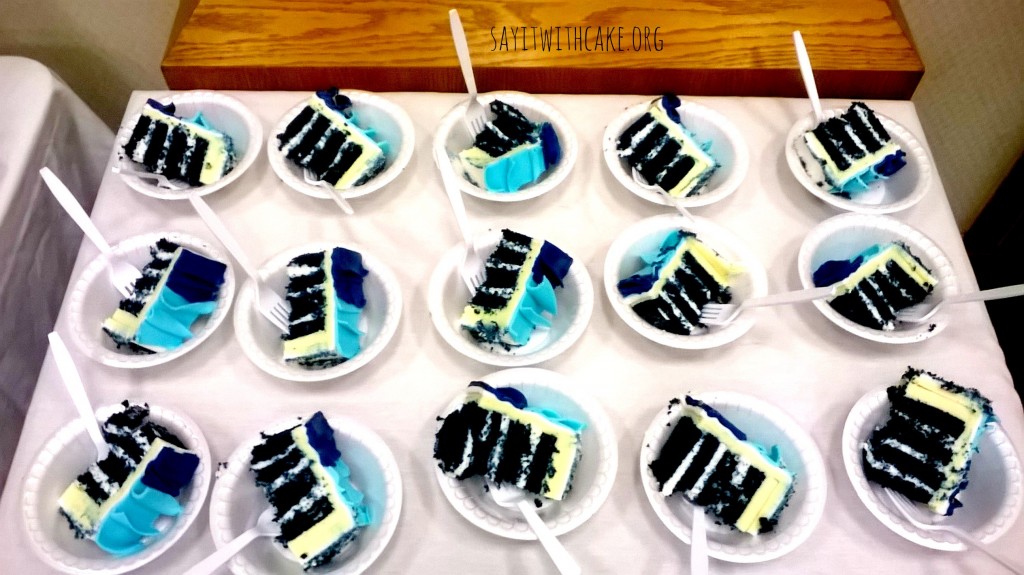 Blue Velvet Cake
Ingredients
•½ cup Crisco
•1 ½ cups sugar
•2 eggs
•1 ounce royal blue gel paste food color
•2 drops violet gel paste food color
•2 tablespoons cocoa
•2 ¼ cups all-purpose flour
•1 scant teaspoon salt
•1 teaspoon vanilla
•1 teaspoon soda
•1 cup buttermilk
•1 tablespoon vinegar
Notes: I used Americolor Soft Gel Paste in Royal Blue and Violet.
Instructions
Instructions
Preheat oven to 350 degrees F.
Grease and flour 3 8-inch round cake pans.
Cream together Crisco, sugar and eggs.
Make a paste of food coloring and cocoa and add to mixture.
Add salt and flour with buttermilk and vanilla.
Alternately add soda and vinegar; just blend, don't beat hard.
Bake 25 minutes.
Cool cake thoroughly before frosting.
http://sayitwithcake.org/blue-velvet-cake-with-fondant-waves/
After you make the cake, frost it with white chocolate ganache you can find the recipe here.  Make sure you frost a crumb coat first because this cake has a lot of crumbs.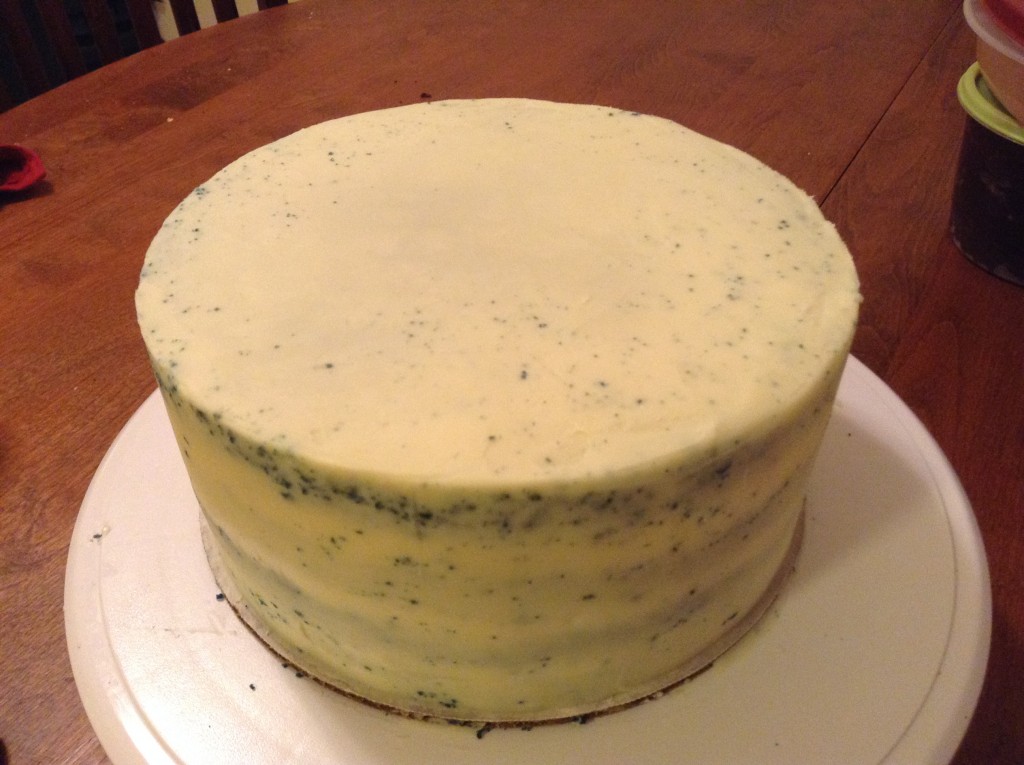 This is the blue velvet cake with the crumb coat layer of white chocolate ganache.  You can see all the crumbs!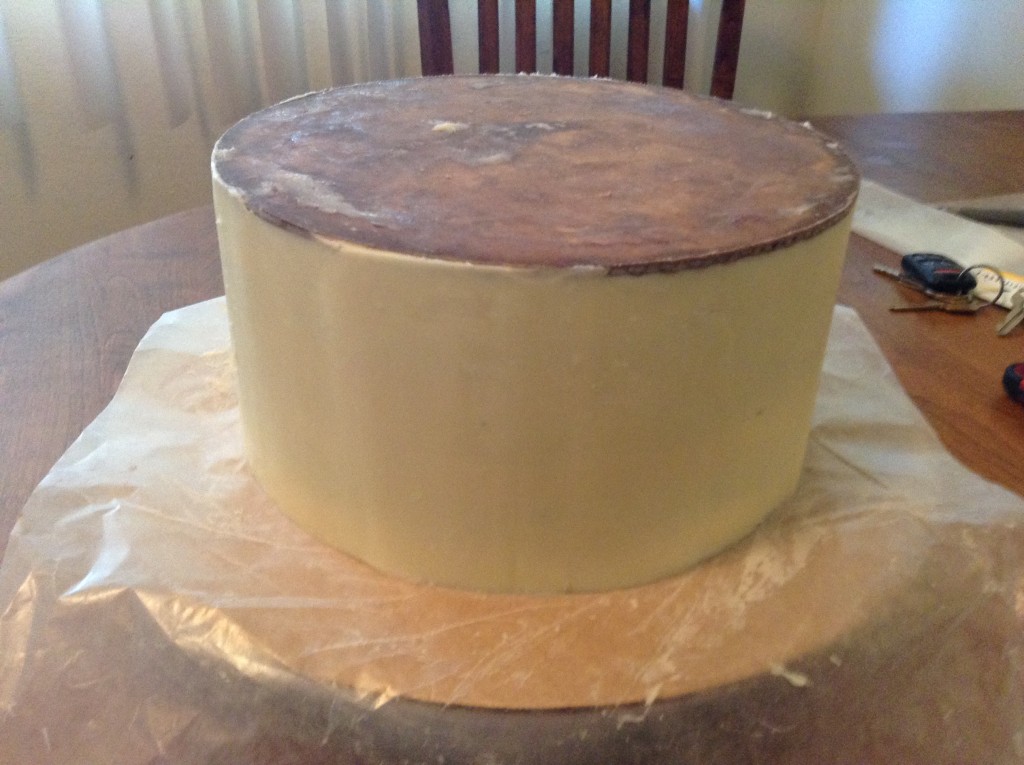 This is the cake after being frosted with the second layer of white chocolate ganache.  I turned the cake upside down to frost the cake even and get the top with sharp edges.
To cover the cake I used white marshmallow fondant to cover both cakes.  I mixed different shades of blue fondant for the waves.  I rolled out the strips and stuck them on the cake using water.  I made the boat out of gumpaste, but the sail I had made did not stay put! I had to improvise at the last minute and put a blue sail out of a napkin.