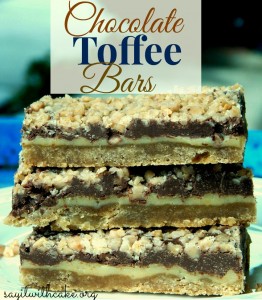 These Chocolate toffee bars are kinda like magic, because they will disappear right before your eyes! I was making these bars over at my sisters with a house full of people.  I was originally making them for the lady I visit teach for church.  My sister was begging me to let her cut a piece before it had cooled.  The kids kept trying to stick their fingers in it and grab a piece. I had to get bodyguards to protect these bars while they cooled! lol  They were worth the wait, these bars are so delicious and are perfect in every way! Once they were ready to eat, they did indeed disappear right before my eyes into the hands of five adults and 11 kids!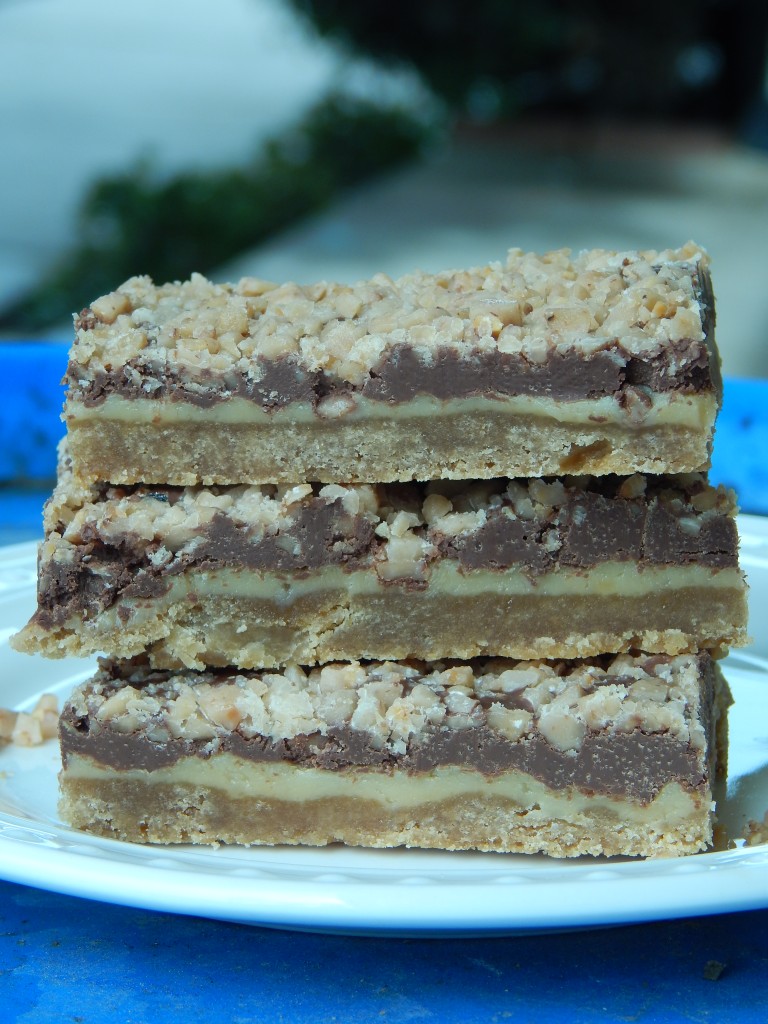 Chocolate Toffee Bars
Ingredients
Base:

3/4 c margarine,softened
3/4 c packed brown sugar
1 1/2 c flour

Topping:

10 oz tin sweetened condensed milk
2 tbsp margarine
1 3/4 cups milk chocolate chips
1 1/3 c toffee bits
Instructions
Base

cream together margarine,brown sugar and flour until well blended and mixture sticks together. Press into 9x13 pan.
Bake at 350* for 20-25 min or until light golden.
Cool while preparing filling.

filling

Heat sweetened condensed milk and margarine in heavy pan,stirring constantly over med heat for 5-10 min or until thickened.
Spread over cooled base.
Bake at 350* for 12-15 min or until golden.
Sprinkle chocolate chips evenly over the top.
Bake for 2 min longer or until chocolate is shiny and soft.
Remove from oven. Spread chocolate evenly.
Sprinkle toffee bits on top,pressing lightly into chocolate.
Cool completely and cut into bars.
http://sayitwithcake.org/chocolate-toffee-bars/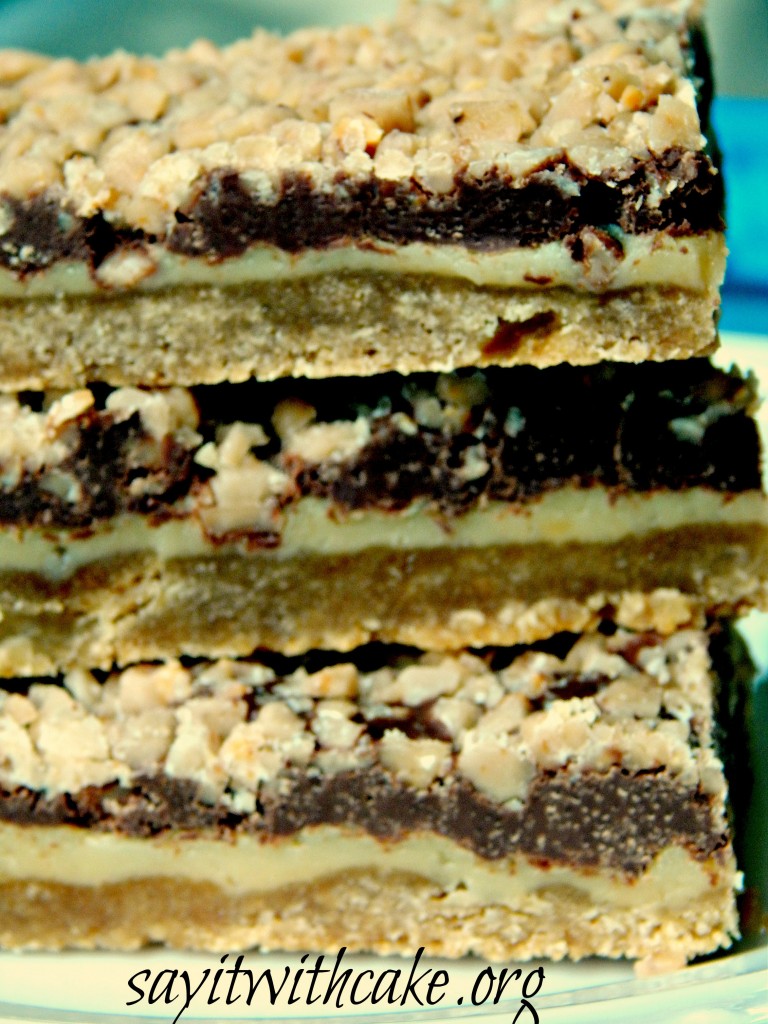 Recipe by pia recipes
I hope you love these chocolate toffee bars! Enjoy!
Shamene
My toffee bars were featured here!
More delicious bars you might like!