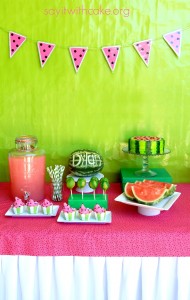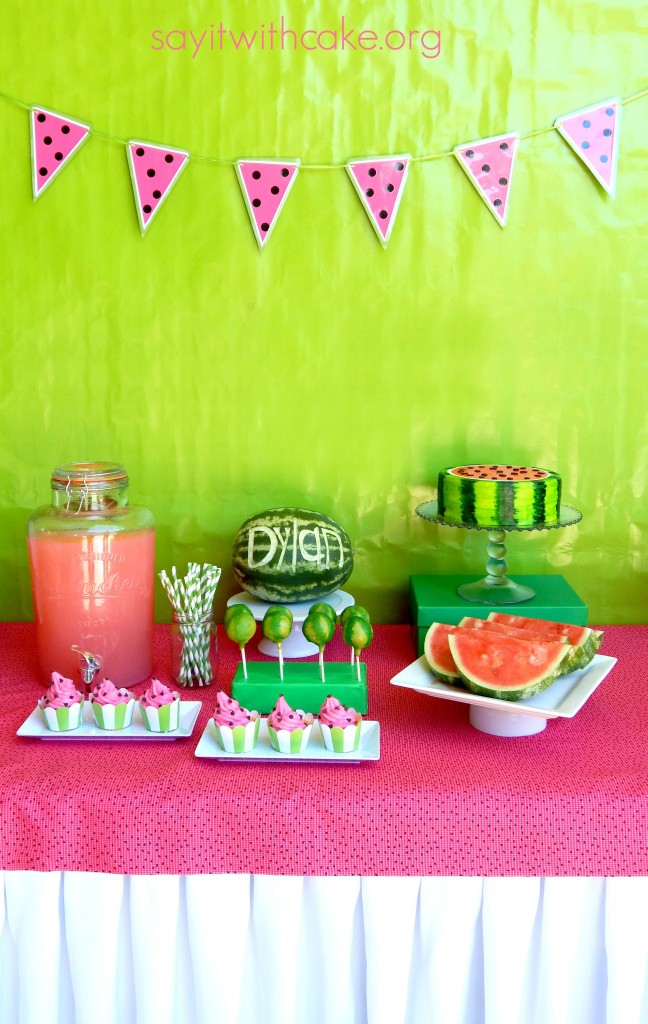 This Watermelon Party is called "Everything Watermelon" because everything on the table, the games, and the decorations are all watermelon!  On the dessert table I served watermelon flavored cake, big juicy watermelon slices, watermelon cake pops, watermelon cupcakes, and watermelon lemonade!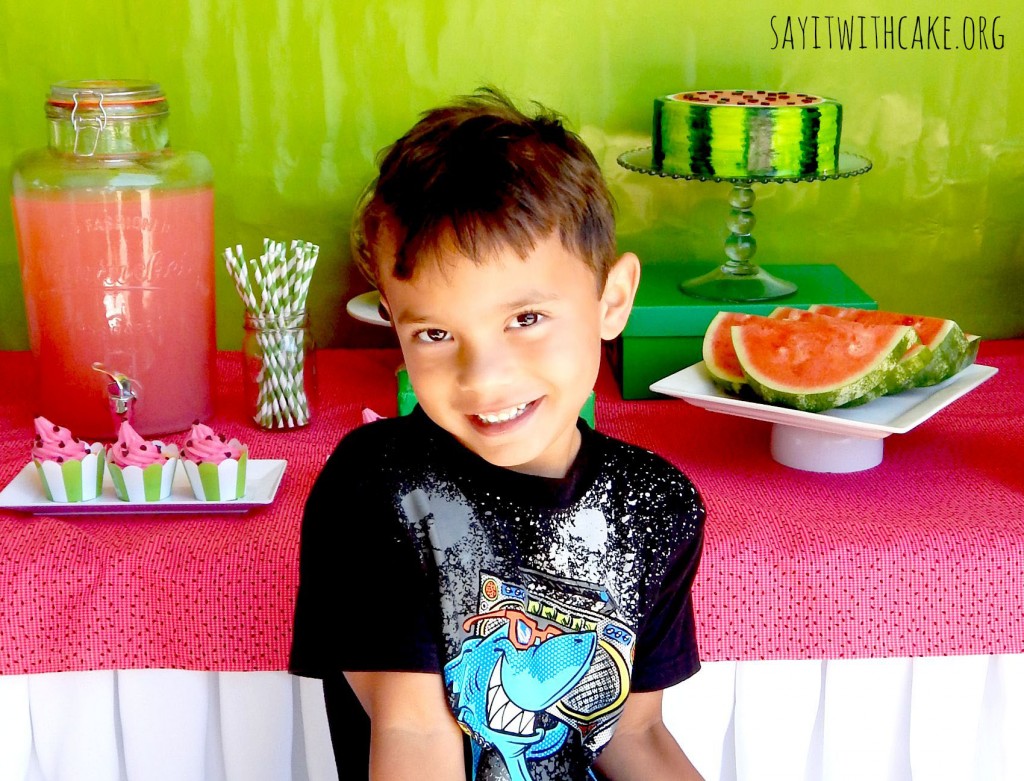 This party was for my 5 year old son Dylan.  His favorite part of the party was the watermelon bowling.  I'm glad he liked his party and had a great time!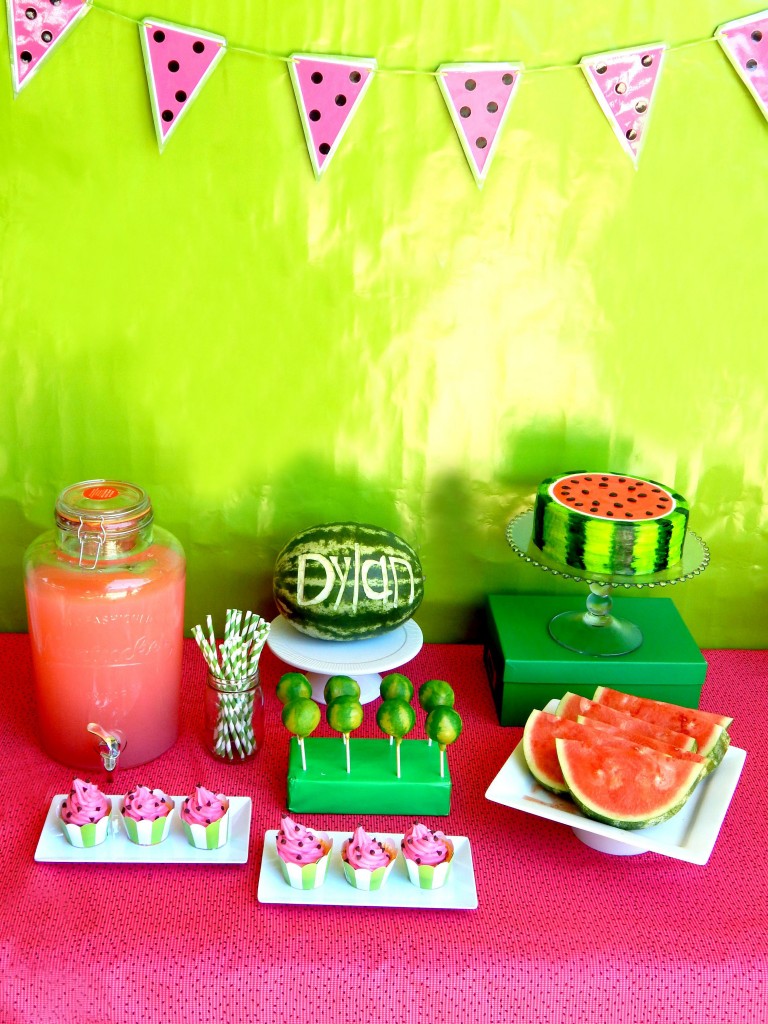 The cupcakes are watermelon flavored with watermelon buttercream on top and mini chocolate chips for the seeds.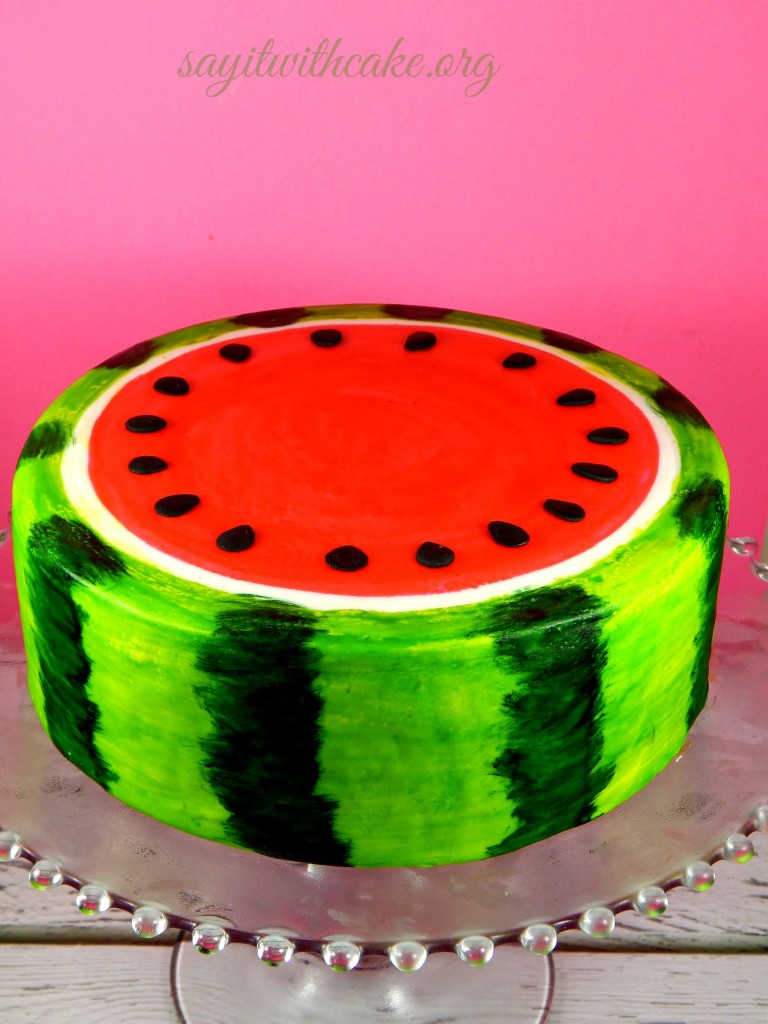 The cake is watermelon flavored with pink watermelon ganache and fondant.  The recipe for this cake is Here.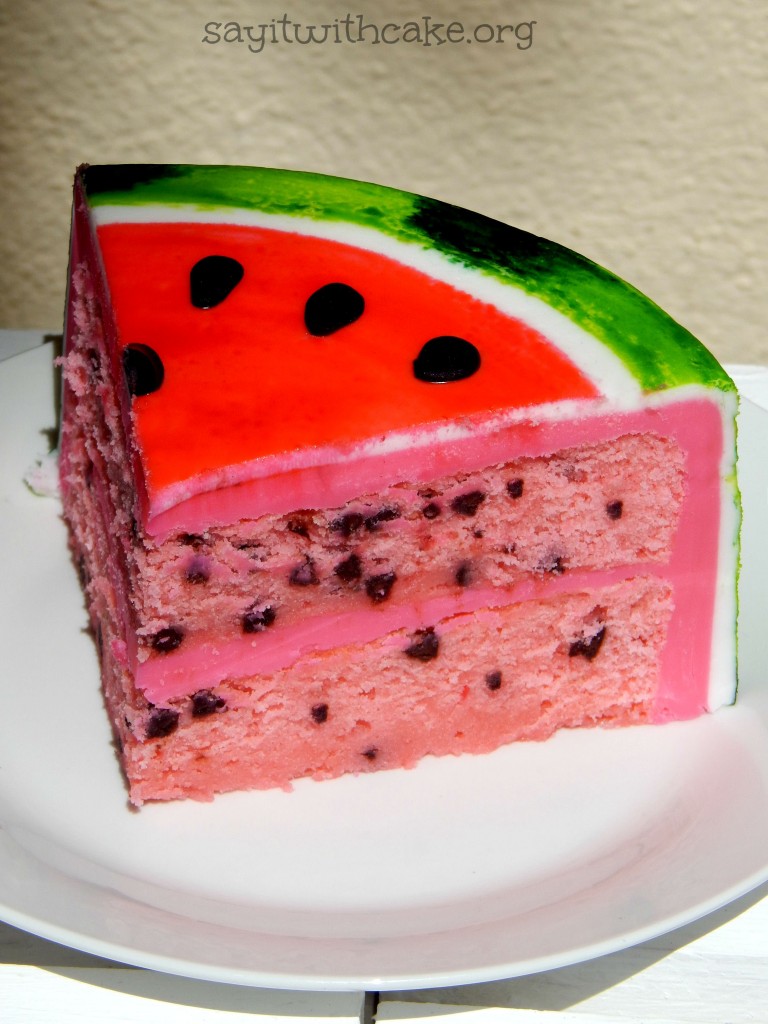 The cake pops are also watermelon flavored with a layer of white chocolate and a layer of green chocolate.  I painted the stripes on the chocolate.  You can find the tutorial for these cake pops Here.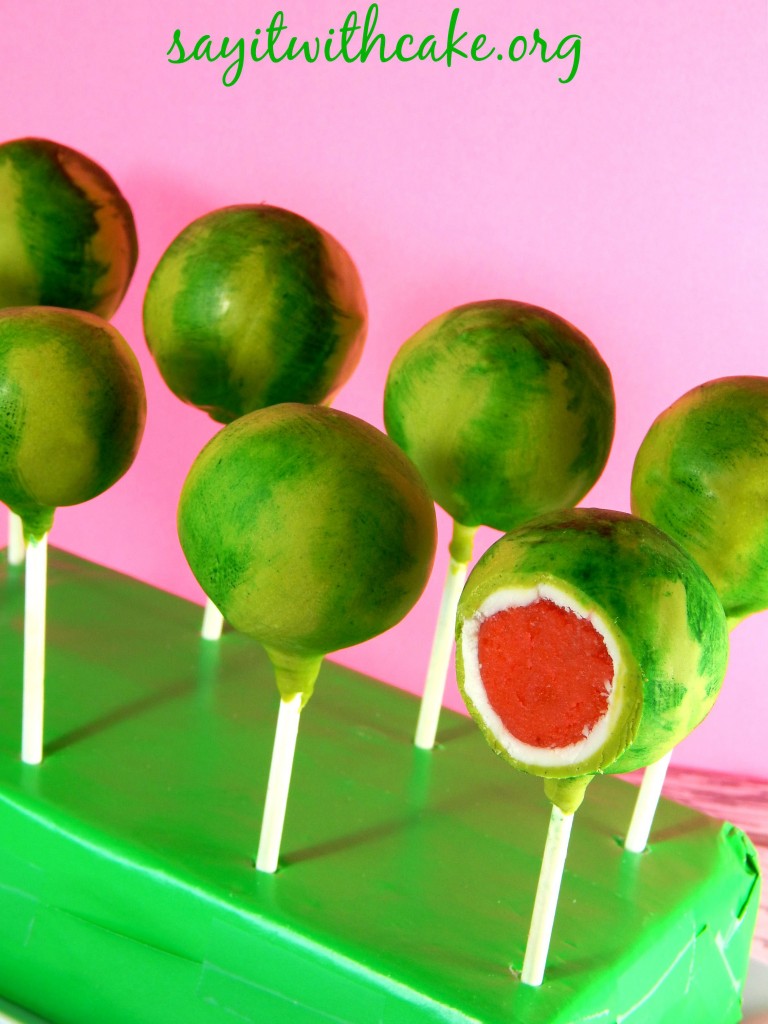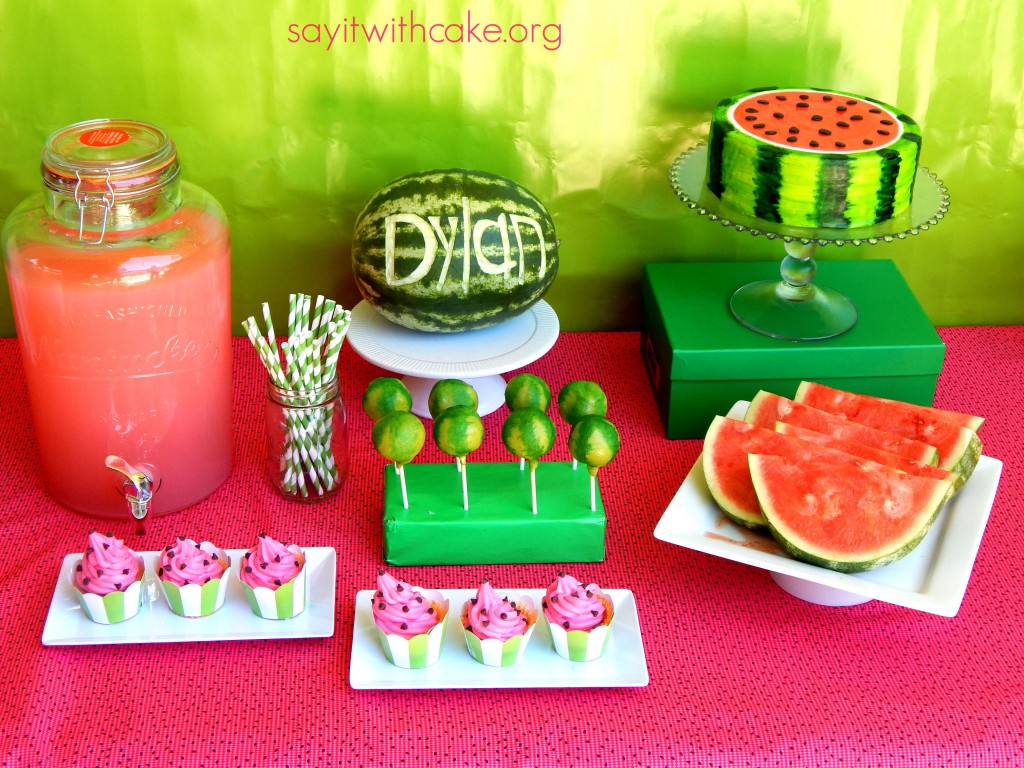 The watermelon lemonade was delicious.  I made a little too much and there was a lot left over, but I don't mind! You can find the recipe below.
Ingredients
6 cups cubed seedless watermelon, chilled (2 lbs after peeling)*
4 cups cold water
3/4 cup fresh strained lemon juice, chilled
2/3 cup granulated sugar (more or less to taste)
Ice and fresh mint for serving
Instructions
Add watermelon to a blender and pulse until well pureed (there should be about 4 cups). Pour through a fine mesh strainer into a bowl.
In a large pitcher whisk together water, lemon juice and sugar until sugar has dissolved. Stir in pureed watermelon. Stir in ice and mint (alternately add ice and mint directly to individual cups and pour lemonade over). Store in refrigerator.
from cooking classy
http://sayitwithcake.org/everything-watermelon-party/
For the games we played
Watermelon bowling
Watermelon burst (popping watermelon balloons with darts)
Water Balloon toss and fight
Watermelon eating contest
Watermelon relay in the pool
Limbo in the pool
Watermelon Polo in the pool
This is a picture from the Watermelon eating contest.  This is my son's friend Georgie…he really got into the contest!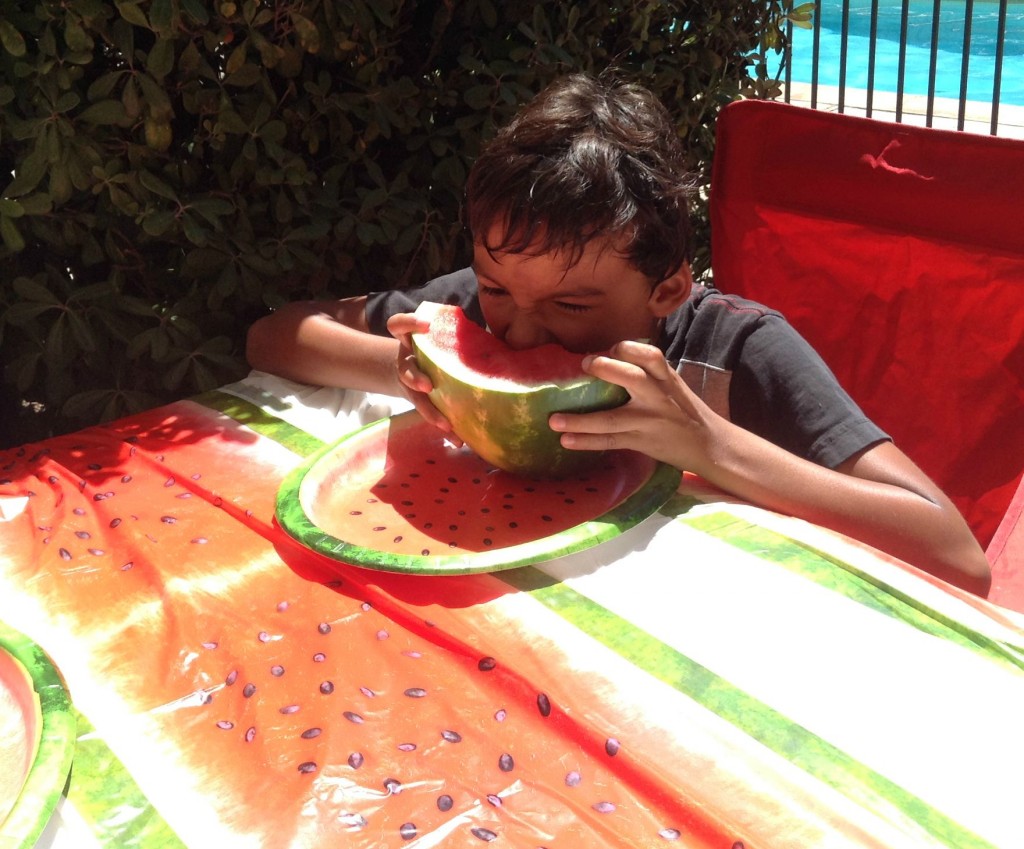 This is the Watermelon burst game.  You throw darts at the watermelons and try to pop them! The kids really enjoyed this game!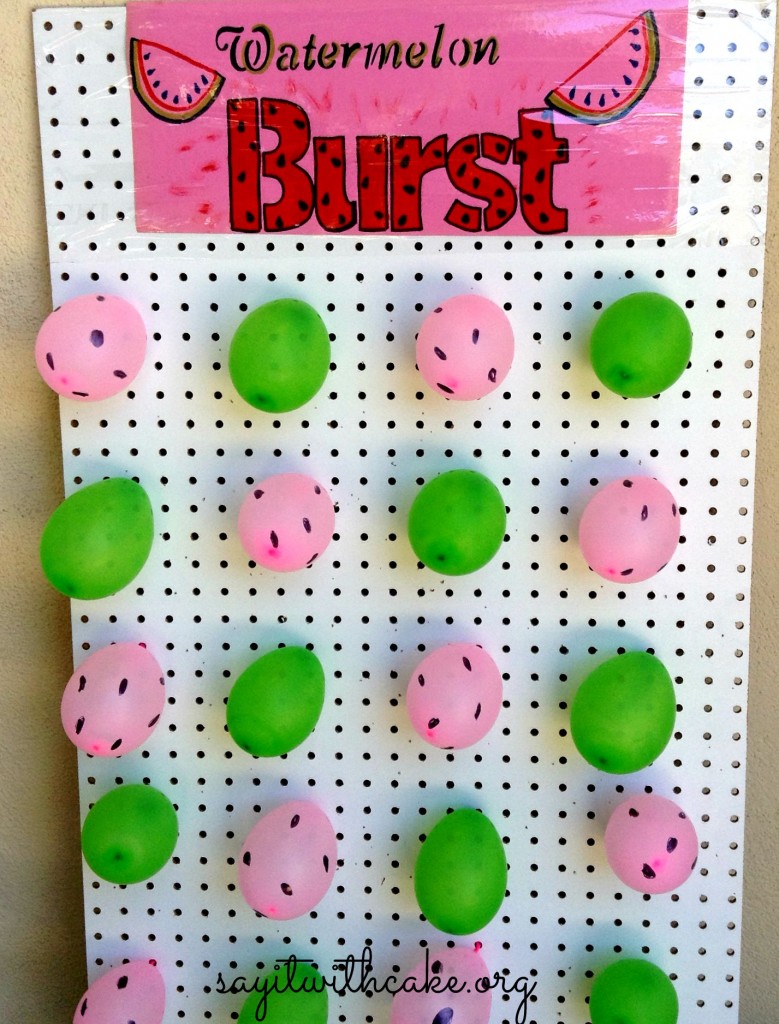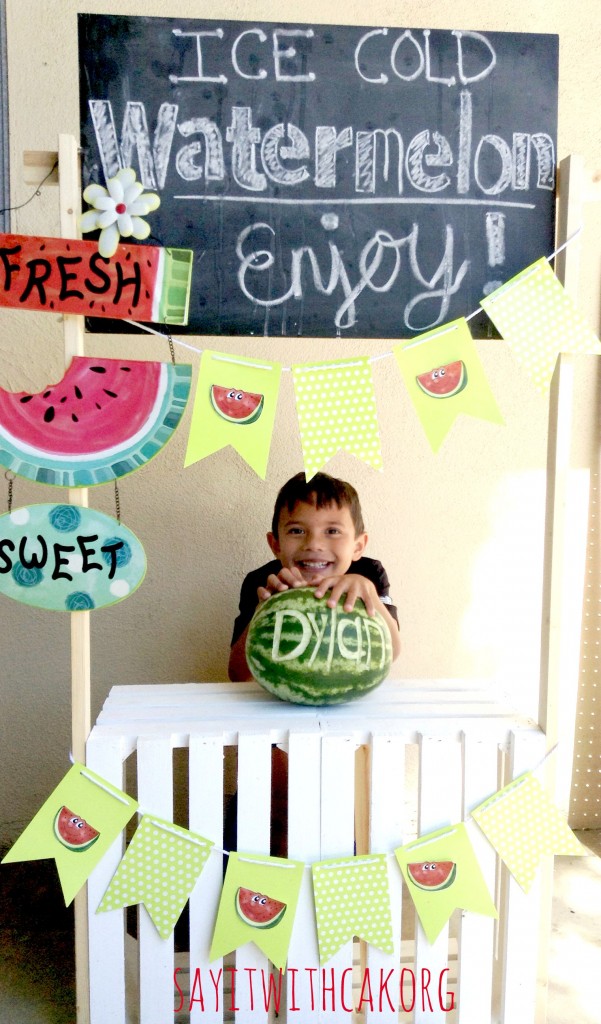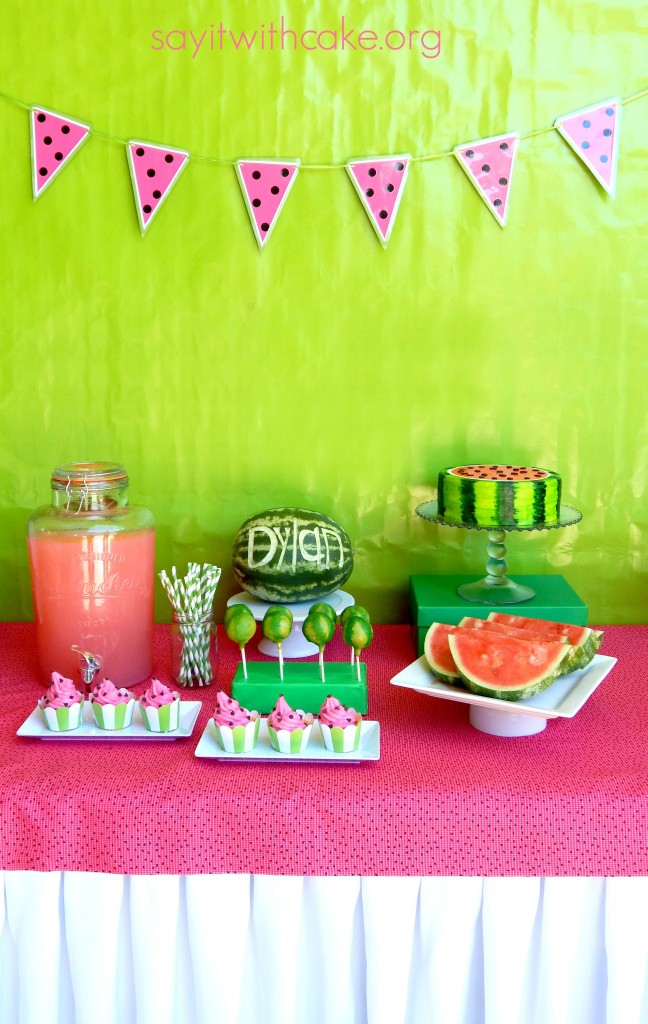 I hope you like some of these ideas and can use them at your next Watermelon Party!
Enjoy!