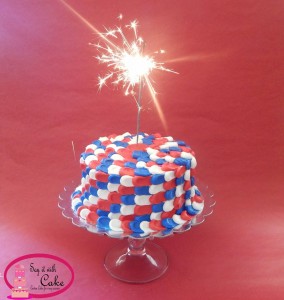 Happy 4th of July!  To celebrate this year, I wanted to try out the petal technique that has become very popular lately!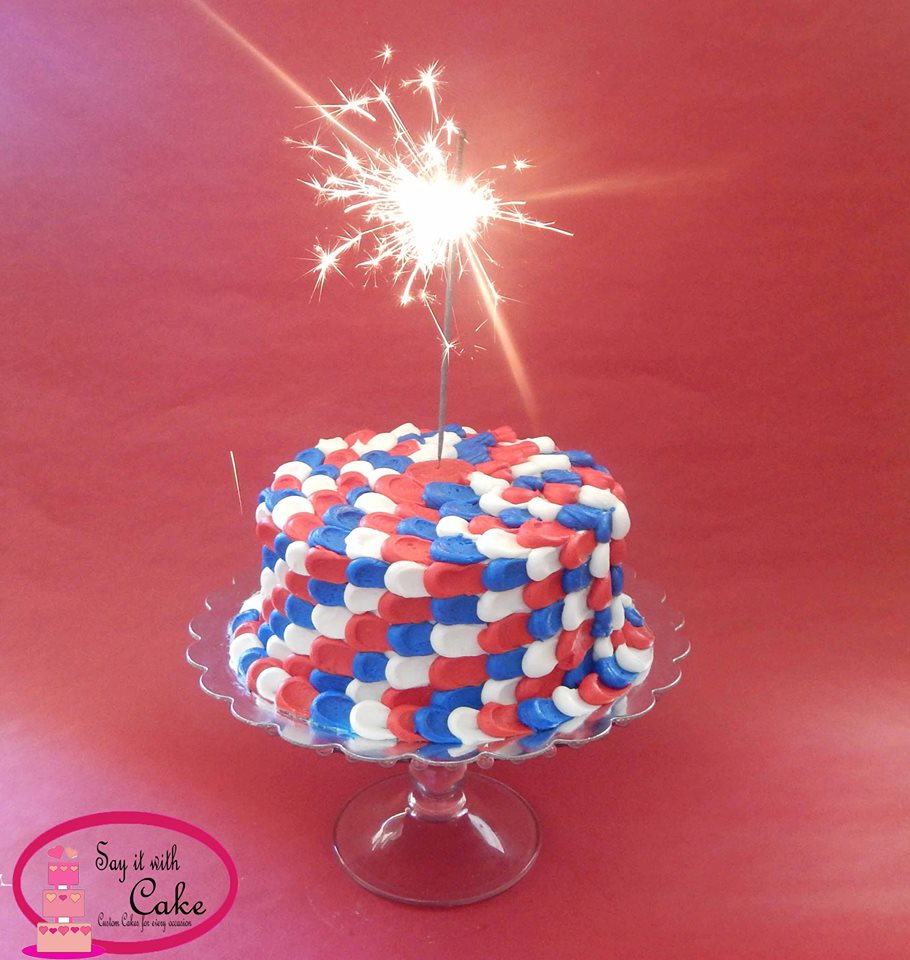 To make this cake I made two 8 inch round cakes using my WASC white cake recipe,  I made two batches of my buttercream icing.  I crumb coated the cake and let it sit in the freezer for 20 minutes.  I followed the directions below, except I used three decorating bags with red, blue, and white frosting.
Here are the steps to use the petal technique
Cover your cake with a crumb coat (very thin layer of frosting).
Prepare a decorating bag with a large round tip (Wilton #12).
Pipe a vertical line of dots on the side of your cake.
Use a small spatula to press down on each dot, dragging to the right.
Make another line of dots, just to the right of your petals. Repeat.
For the top of the cake, I did the same technique in circles.
A spiral would have worked even better.
FYI, this cake will have a "back side". When you get back to where you started,
you will have a seam where the petals meet up.