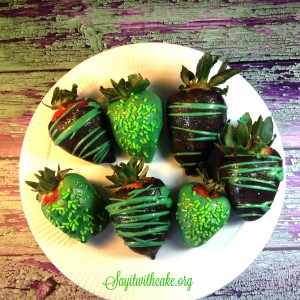 These St. Patrick's Day Chocolate Covered Strawberries are so easy to make and are very beautiful! They are perfect for a St. Paddy's Day treat!
Making chocolate covered strawberries is very easy! I will break down the steps for you.
Ingredients
– 4 ounces semisweet chocolate, coarsely chopped
– 1 pound strawberries (about 20), washed and patted dry
Directions
– Line a baking sheet with wax paper. In a microwave-safe glass bowl, microwave the chocolate, stopping and stirring every 30 seconds, until melted and smooth.
– Holding a strawberry by the stem end, dip it in the melted chocolate, letting the excess drip off, then transfer to the prepared baking sheet. As you set the strawberry down, slide it ½ inch to the side to prevent the formation of a chocolate "foot." Repeat with the remaining berries.
– Let chocolate harden at room temperature
Tips
You can also use candy melts to dip the strawberries in.  To make the green strawberries, I used Green Wilton candy melts.
I always add a little bit of shortening to the chocolate melts to make it smoother and easier to dip.
To make the horizontal stripes, I fill a plastic bottle with melted chocolate and squeeze back and forth over a bunch of strawberries at once.
I added gold luster dust onto the strawberries by mixing a tiny amount of vodka with the luster dust and painting on the chocolate with a new paint brush.
Do not refrigerate the strawberries once they are covered.  Some people say you can, but I never do.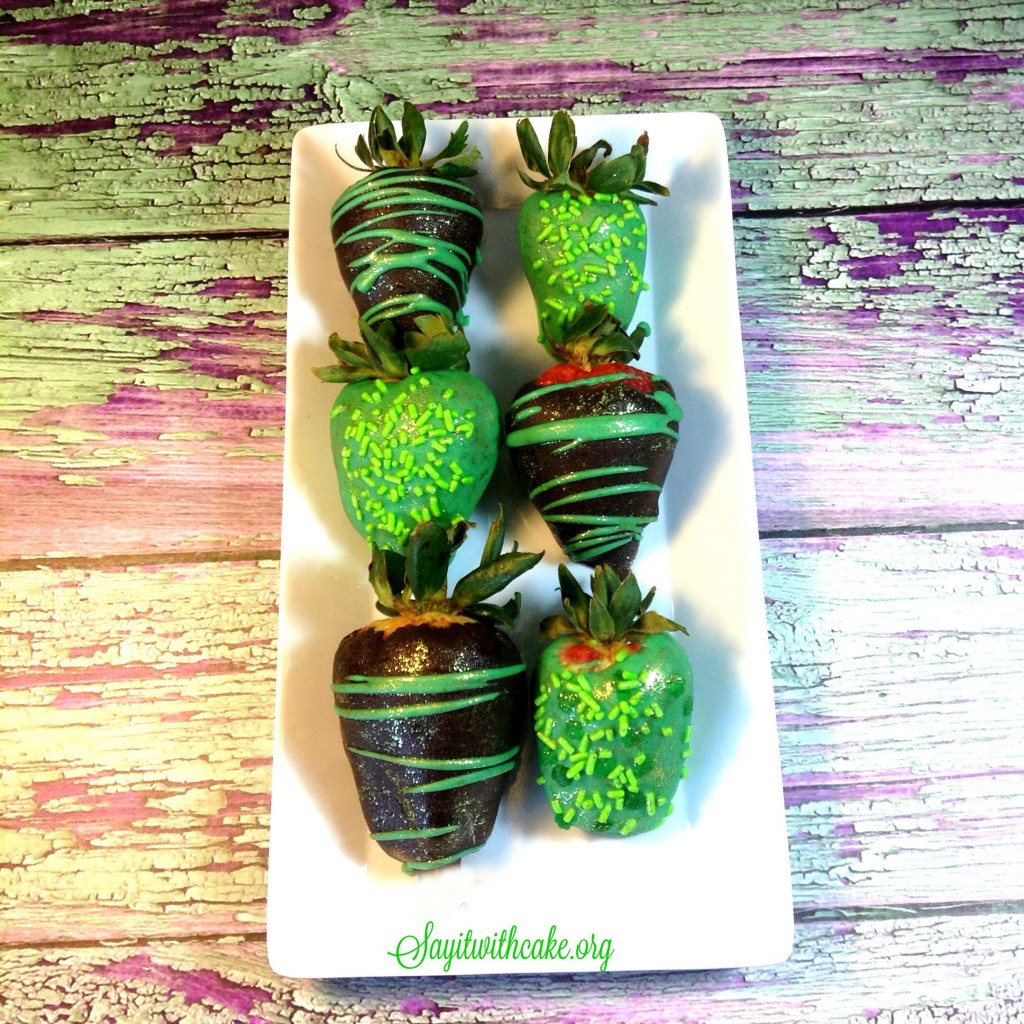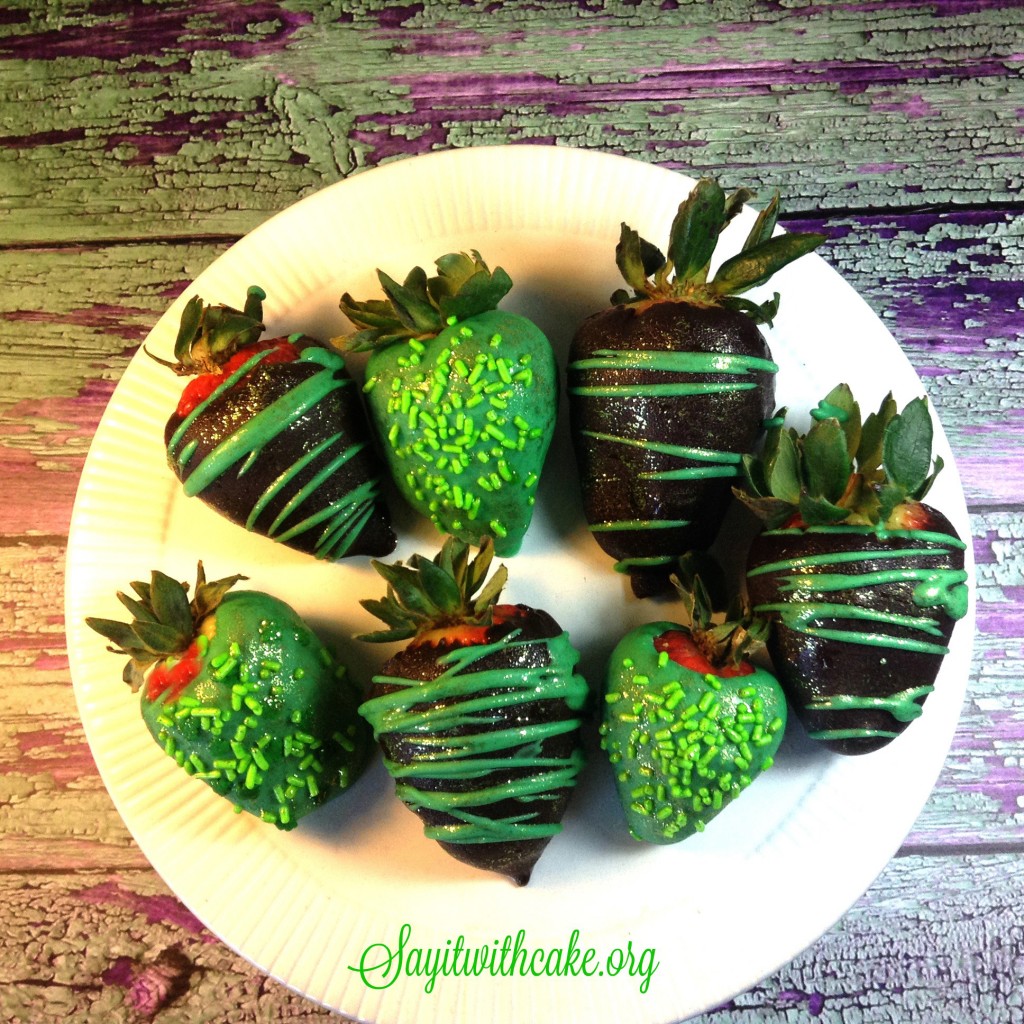 Enjoy!
Some other Saint Patrick's day treats you might enjoy!