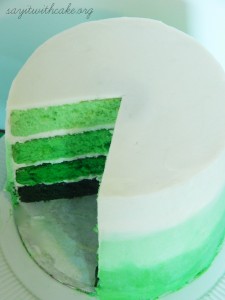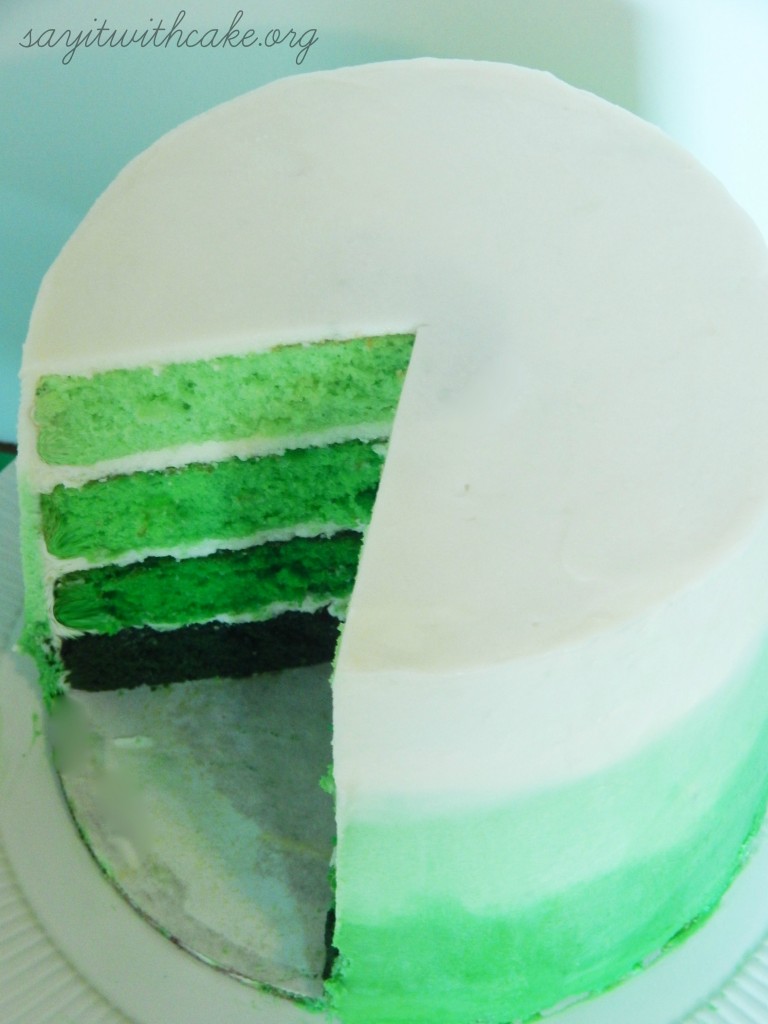 My three year old son loves celebrating all holidays even the smaller ones.  Saint Patrick's Day is one that I never really celebrated when I was younger, but I am having a blast coming up with crafts and baking green treats to celebrate with my son.  We have shamrock stickers up on the windows, and green treats all over the house!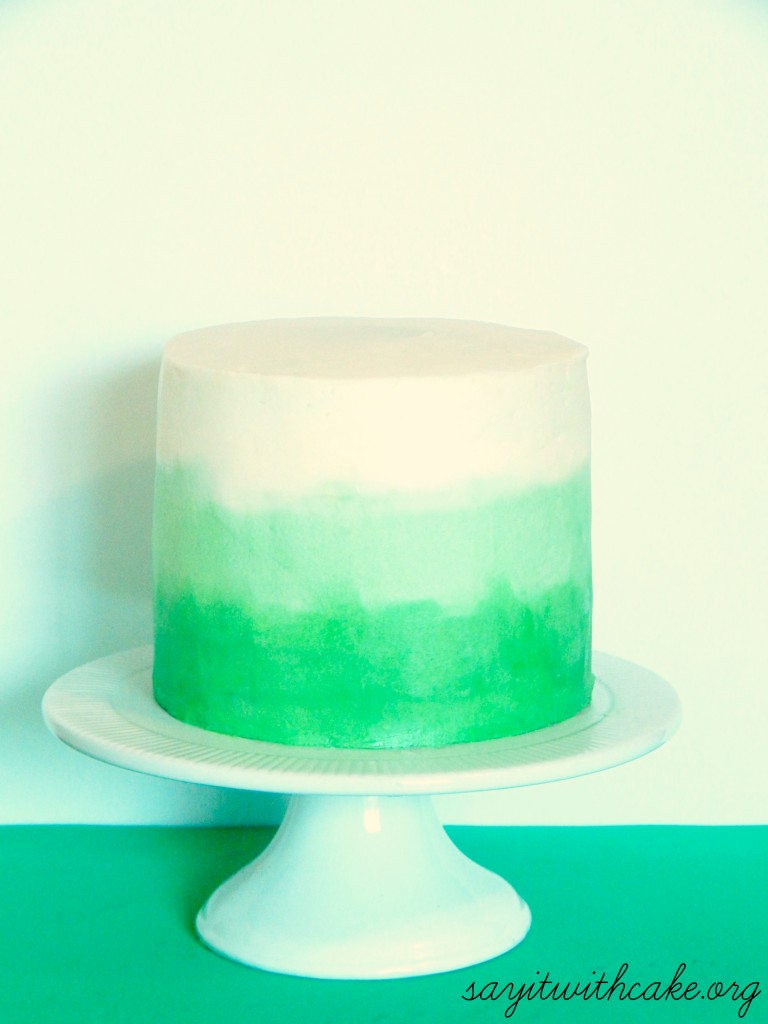 To make this cake, I started with  my favorite white cake recipe Here.  I separated the batter into four bowls and added green food coloring to make different shades of green.  I used four six inch cake pans and baked the cakes all at the same time.  I cooled the cakes, and leveled them with my Wilton Leveler.  I got a six inch cake board and put it on my turn table.  I put a smear of frosting on the cake board and placed the darkest cake first.  You can find my buttercream frosting recipe here.  I used two batches of my buttercream frosting recipe.   I put one cup of frosting between each layer of cake, and let it set in the refrigerator for one hour.  Next I covered the cake with a crumb coat and let it set in the refrigerator for one hour.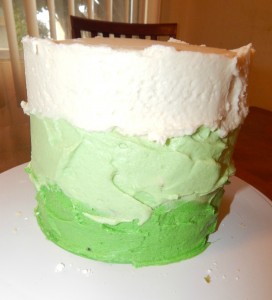 Above is what the cake looks like after I frosted it.  I divided the frosting into three bowls and made it the color I wanted.  I frosted it starting on the bottom.  After the three colors are on, just go over it with a bench scraper to smooth it out.  Be careful not to over work it or the colors won't blend right! I went over my frosting only two times and it wasn't perfectly smooth, but I was happy with the result.  I also went over the top of the cake with a hot knife to smooth out the imperfections.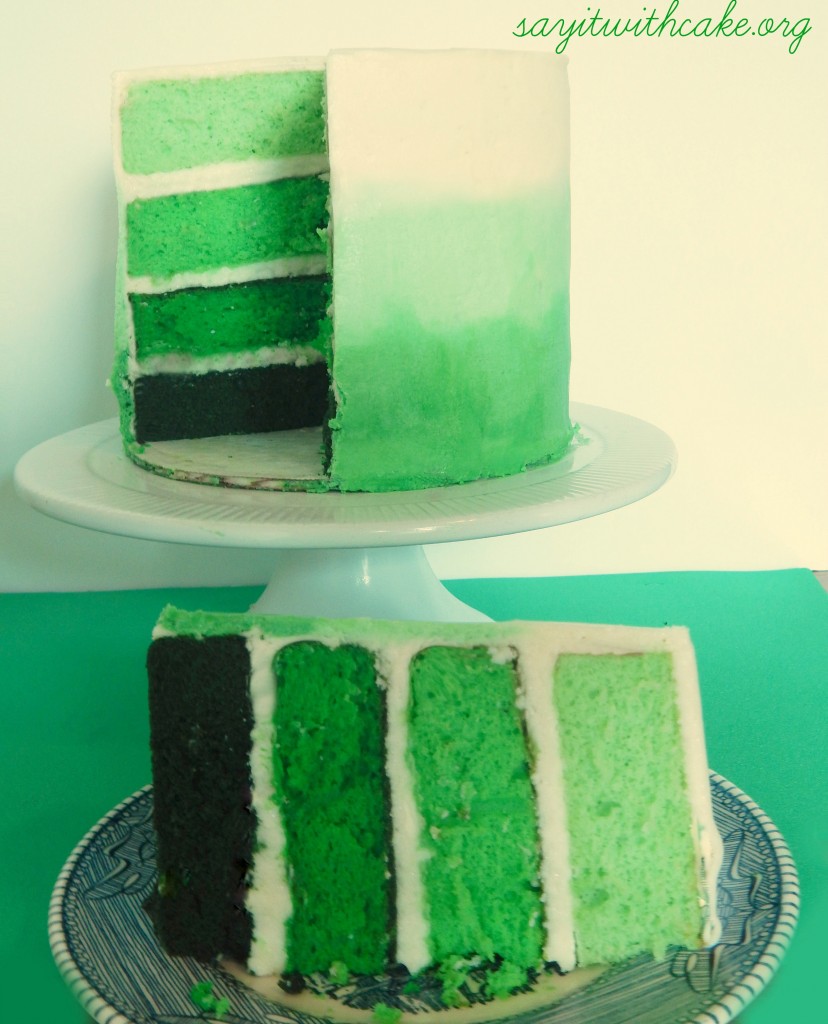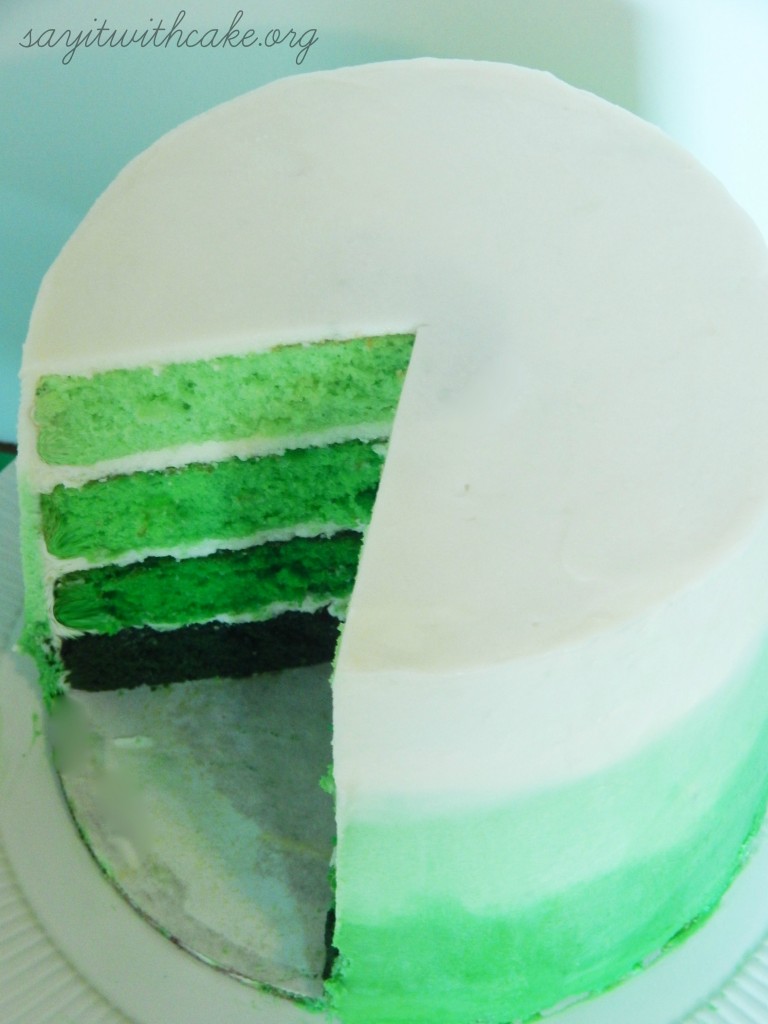 Enjoy and Happy St. Patricks Day!!
Shamene
 You might also like these cakes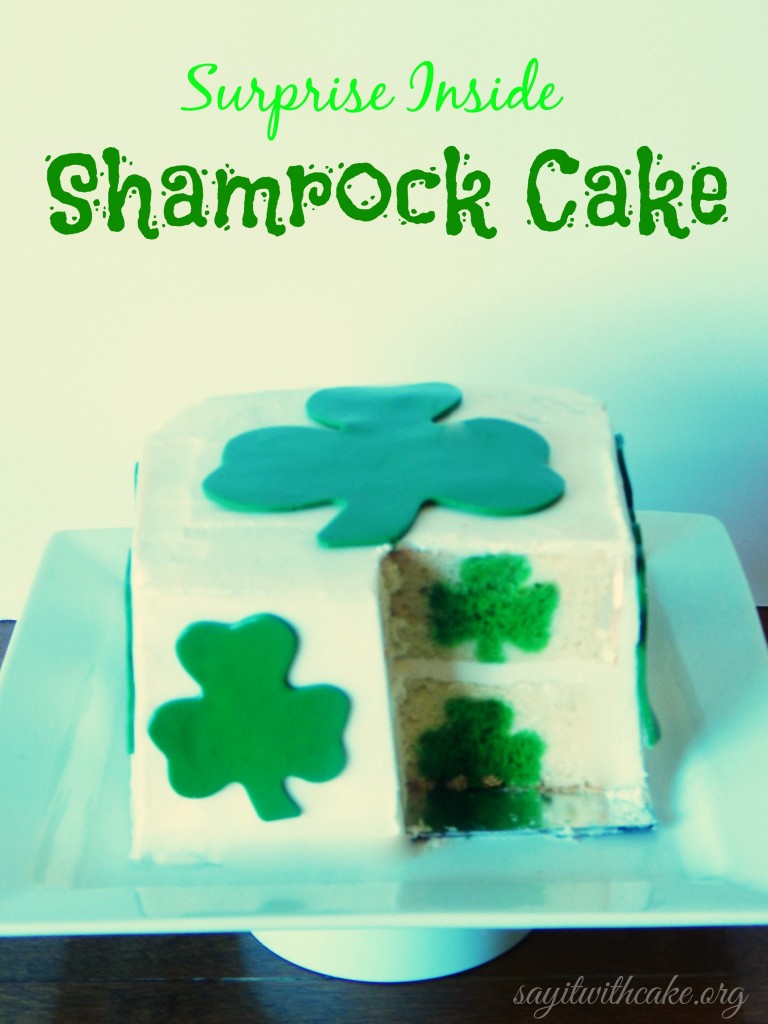 My cake was featured here!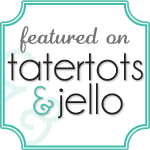 Here
Pink When
http://www.pinkwhen.com/last-minute-st-patrickss-day-ideas-desserts-more/
Here
http://www.madefrompinterest.net/
– See more at: http://www.anyonita-nibbles.co.uk/2014/02/free-grocery-list-meal-planner-printable.html#sthash.1pLMxgpJ.o3j0iNYV.dpuf