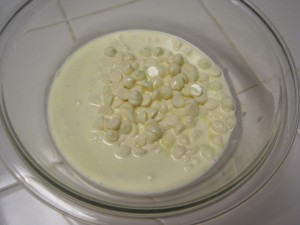 To make white chocolate ganache, the ratio is 4:1 because white chocolate is a lot softer then regular chocolate.  You can use a high quality white chocolate, but you can also use white chocolate chips.
These are the ingredients you will need.  White chocolate and heavy whipping cream.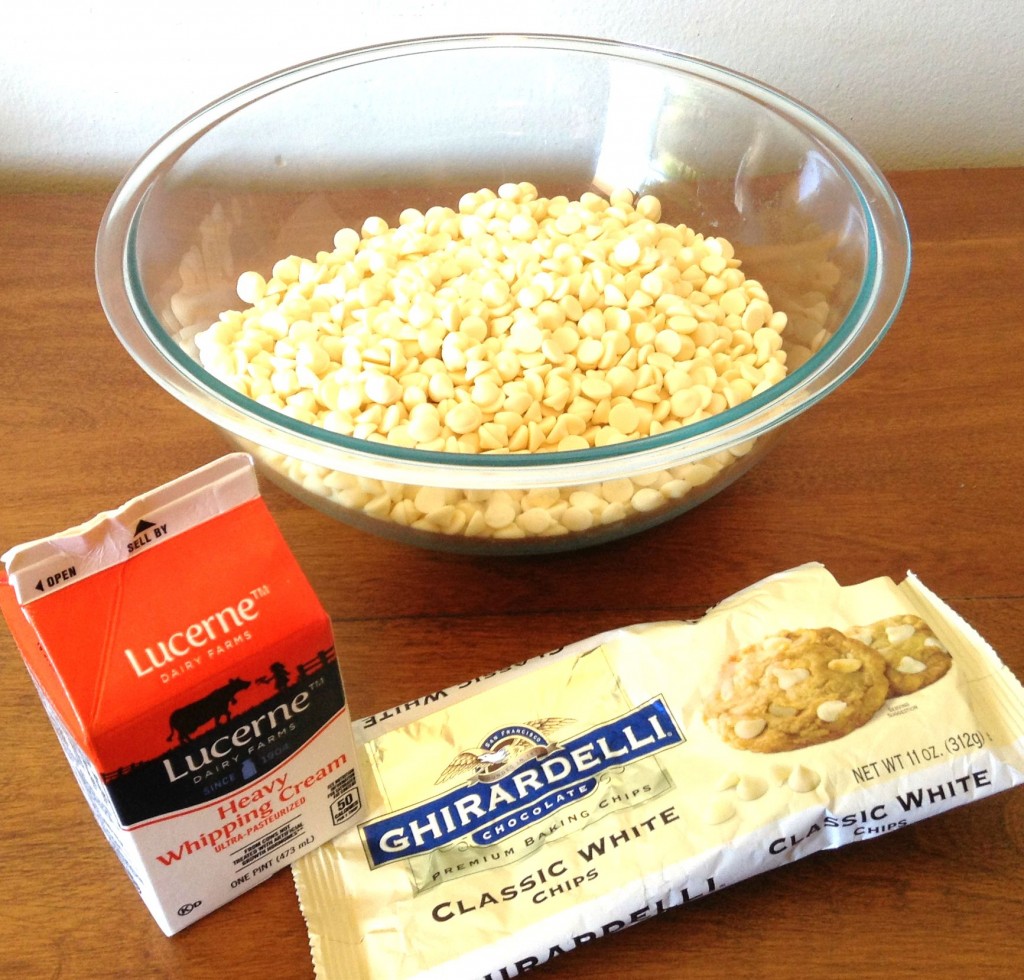 For one recipe, pour 4 cups of chopped or white chocolate chips in a bowl.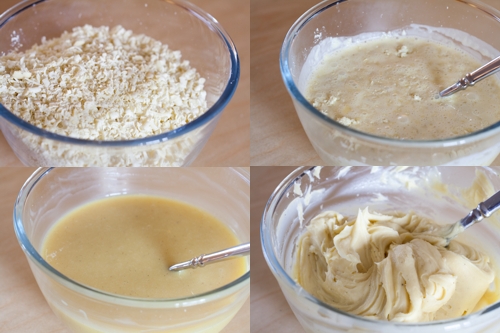 Heat one cup of heavy cream in a saucepan until it starts to boil and rise up.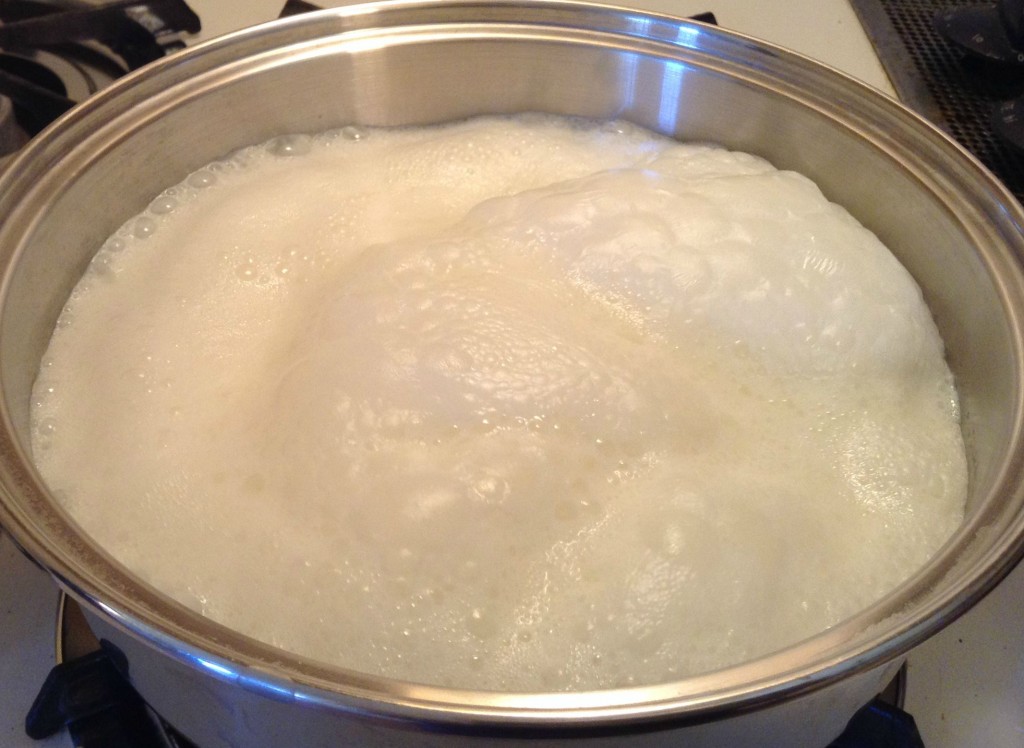 pour the cream on top of the chocolate and let it sit for 5-10 minutes.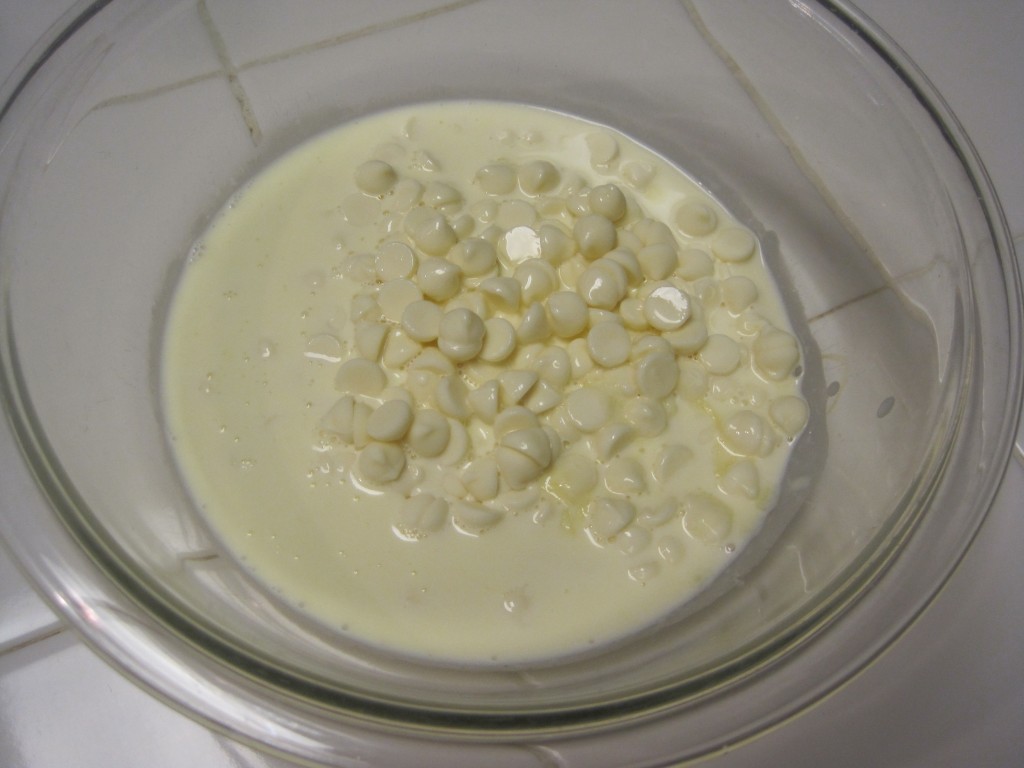 With a wire whisk, stir the chocolate and cream until smooth and use a spatula to scape down the sides as necessary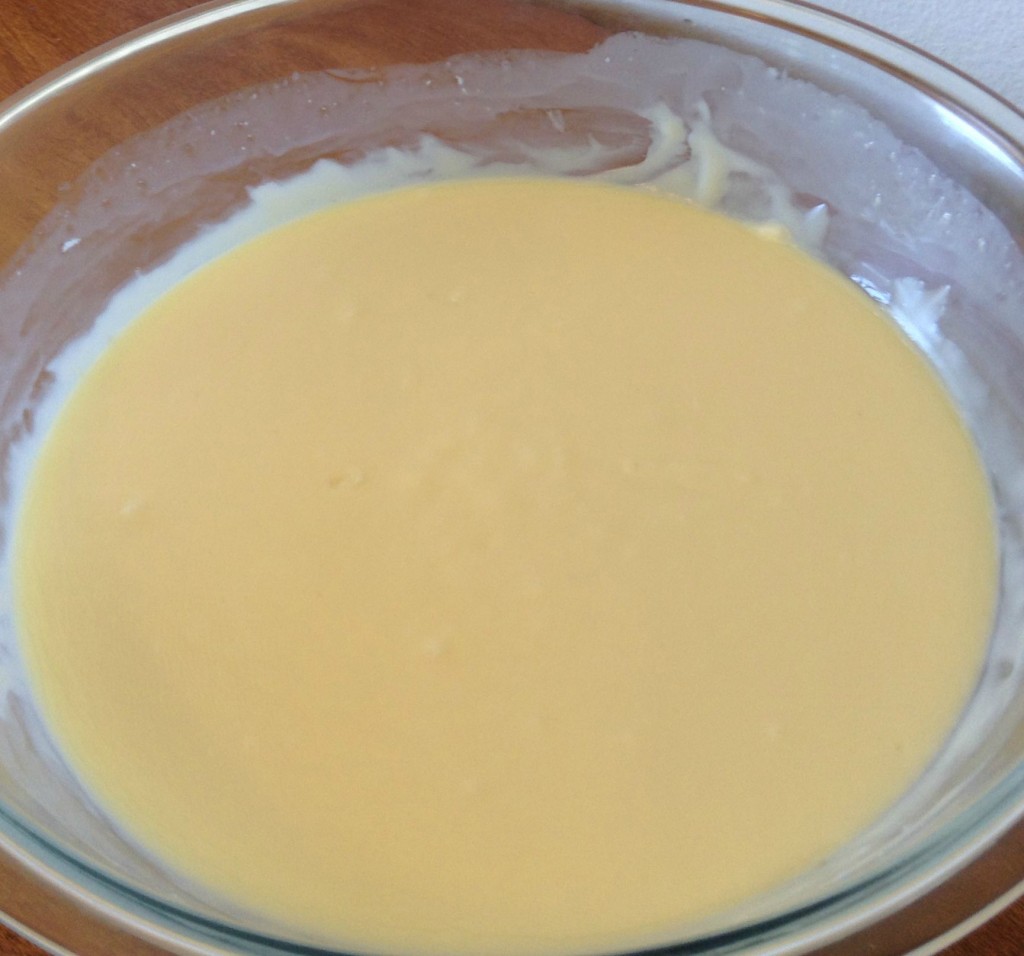 Cover with plastic wrap, and press plastic down to touch the ganache so a film doesn't develop
Let ganache sit overnight on the counter
Ganache is great to use under fondant
To color ganache, simply add color to the cream while it is boiling.
This is a cake I frosted with white chocolate ganache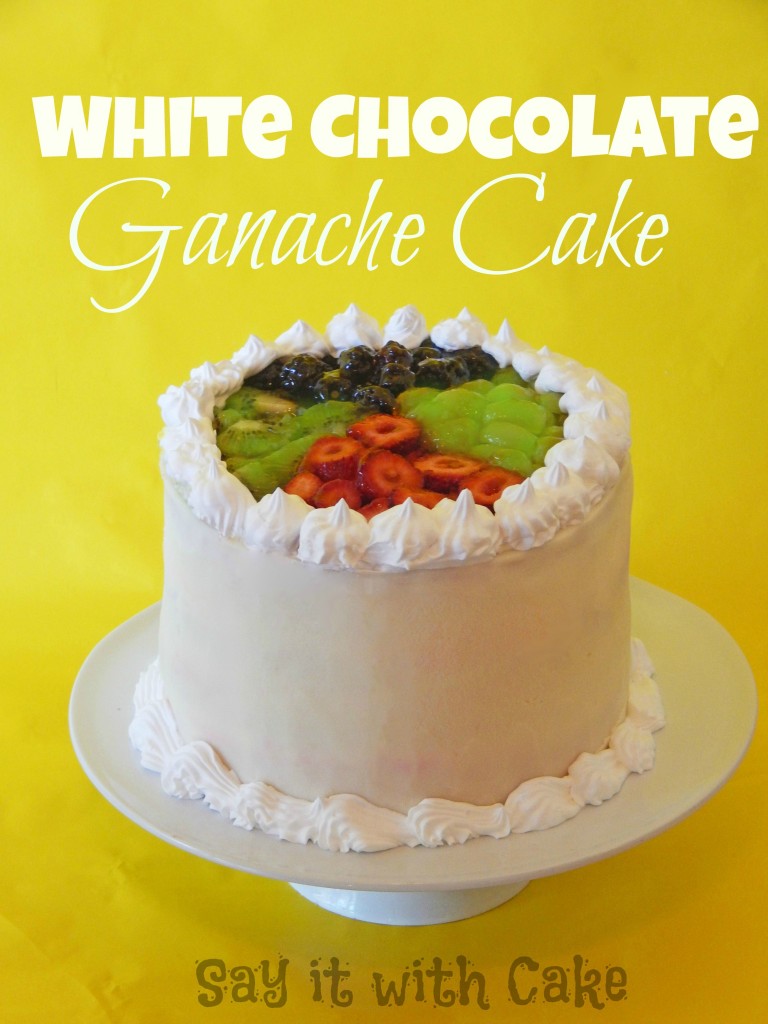 Enjoy!