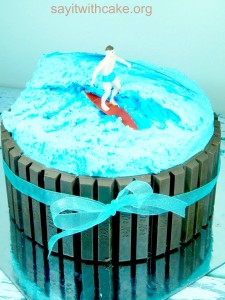 I made this kit kat surfer cake for my nephew Timmy who is turning 6! It is a vanilla cake with raspberry mousse filling, covered in blue buttercream frosting with a kit kat border surrounding the cake.  I used the buttercream to style a wave and added a bit of food coloring to get the darker blue color in the waves.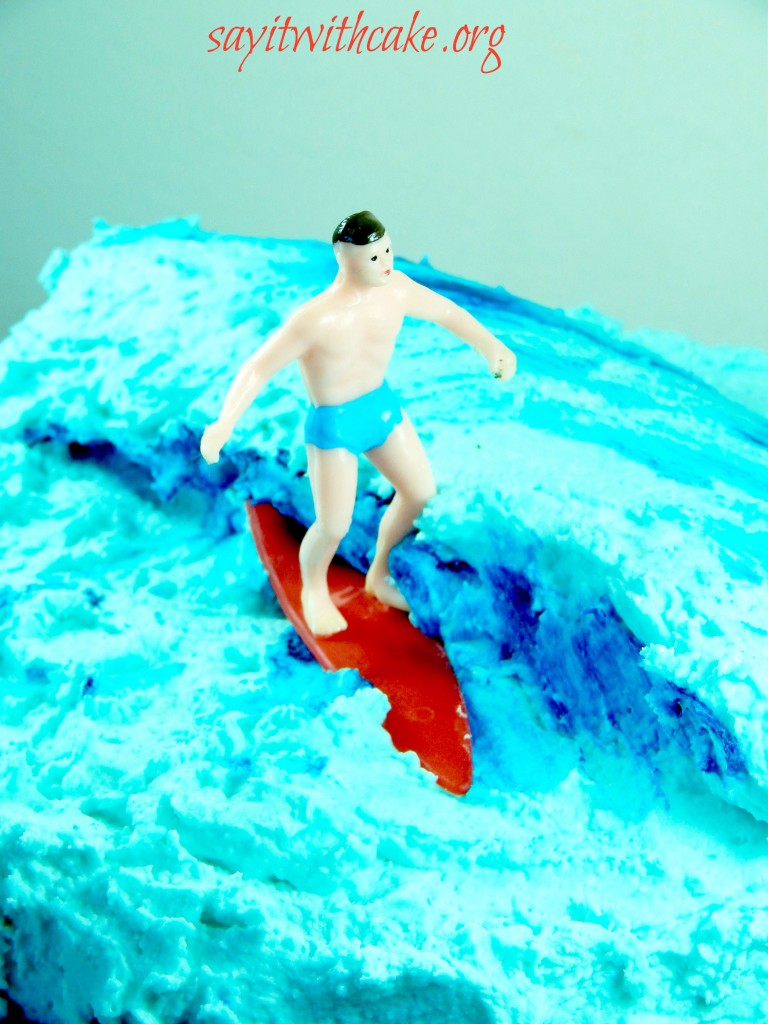 For the wave and ocean on top of the cake, I used buttercream frosting.  This worked surprisingly well because the buttercream crusts and holds its shape! The little surfer guy I found at my local cake store stuck to the frosting and I don't have to worry about him falling off.  I used some americolor bright blue with a small paint brush and painted it on the buttercream before it had crusted.  I love how it turned out, and especially that I didn't have to carve a cake or cover it in fondant to make a great looking wave!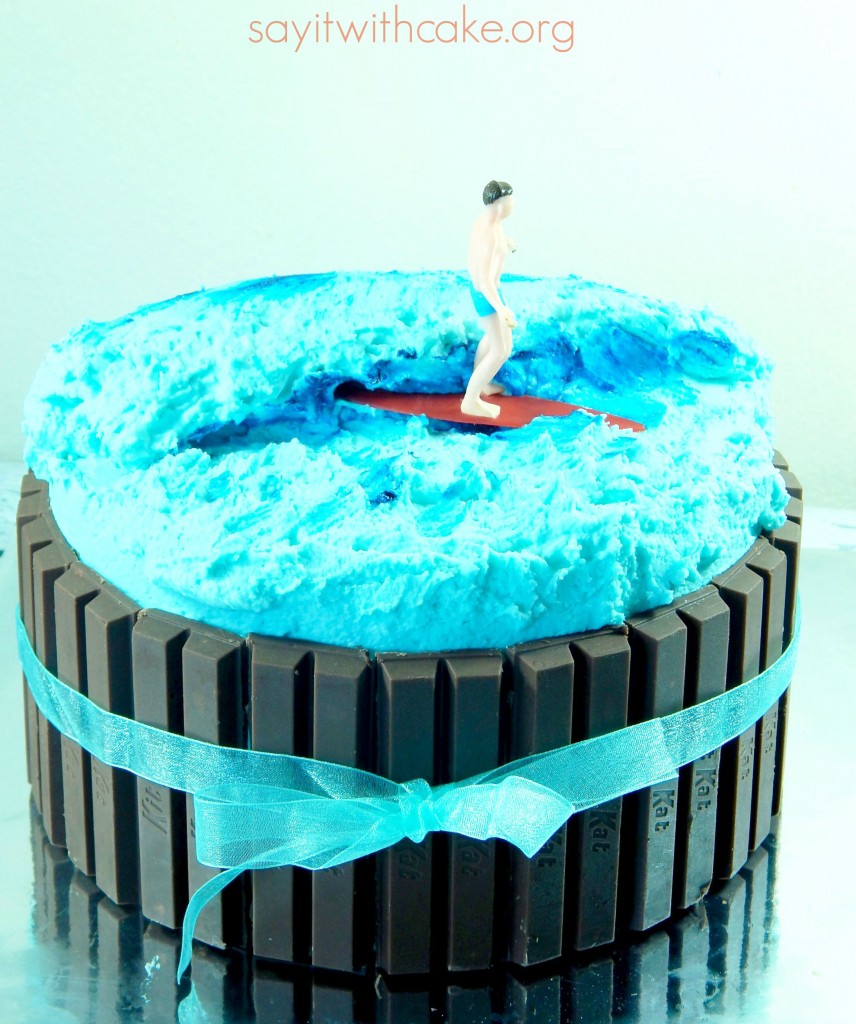 I think the kit kats look a little like an old beach fence, and the kids can't wait to get a slice with their very own kit kat.
Vanilla cake recipe Here
Buttercream recipe Here
Raspberry Moussse filling
Ingredients
one quart of pastry pride
1/2 container of seedless raspberry filling
Instructions
defrost pastry pride in refrigerator over night
put bowl and mixer attachment in freezer for at least 15 minutes
pour pastry pride into bowl of kitchen aid and beat until stiff peaks form
pour in raspberry filling and mix until incorporated;
store in refrigerator covered
http://sayitwithcake.org/kit-kat-surfer-cake/
Enjoy!

other cakes using pastry pride or whipped cream