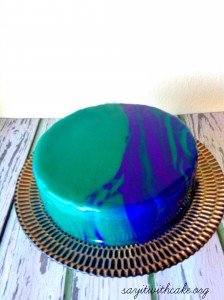 Mirror Glaze cakes are so pretty and fun to make!  I think I am getting addicted to making mirror glaze cakes! So far I have made 4 mirror glaze mousse cakes here, here, and here.  I don't know if I will ever stop! 🙂  I love the swirl effect of this mirror glaze.
This mousse cake is a vanilla sponge cake, blueberry white chocolate mousse, blueberry puree insert, and white chocolate mirror glaze on top.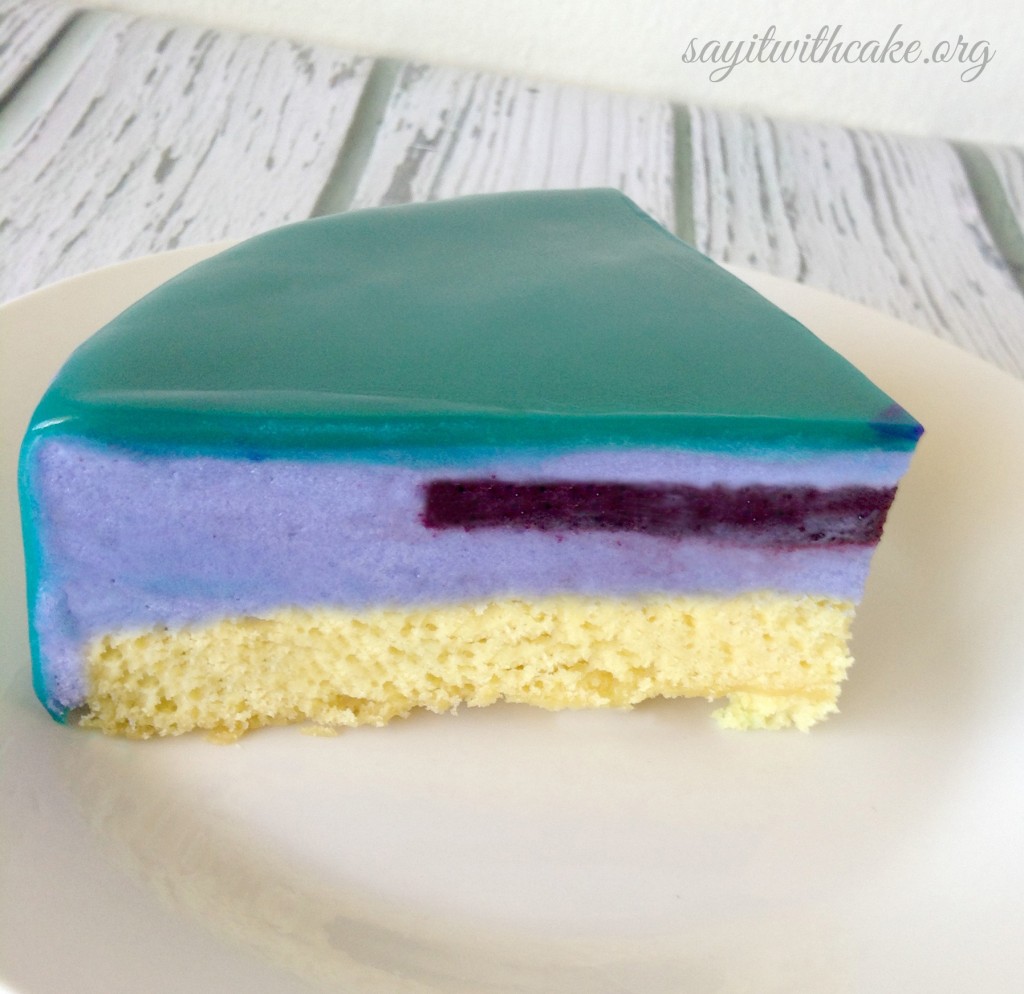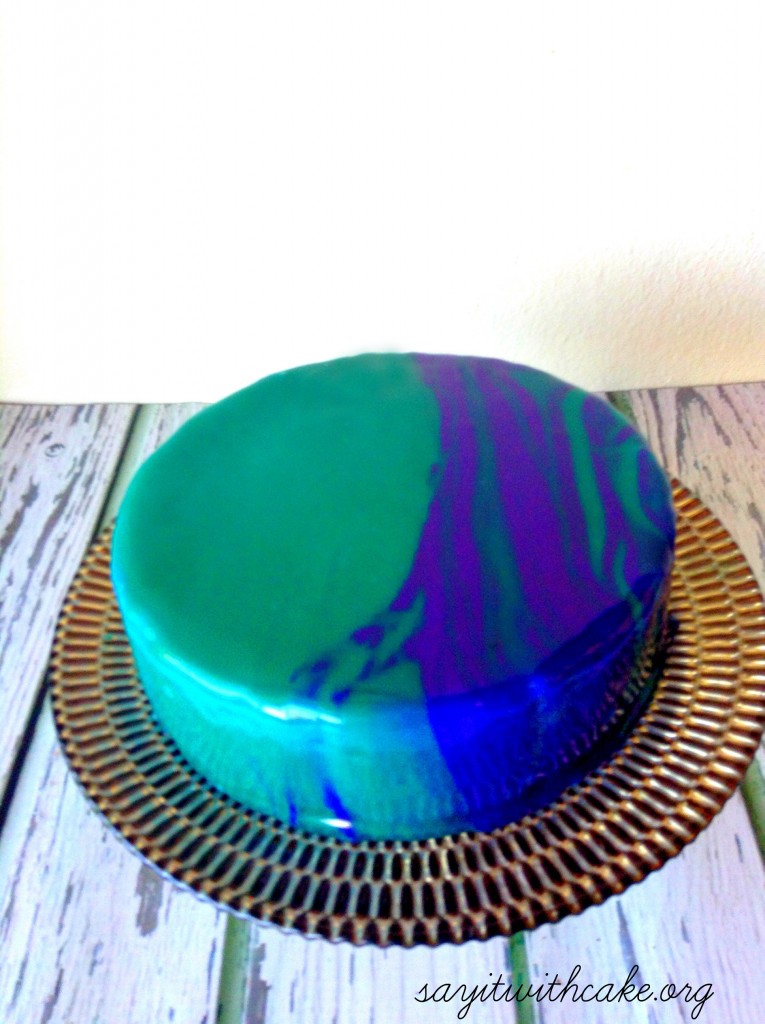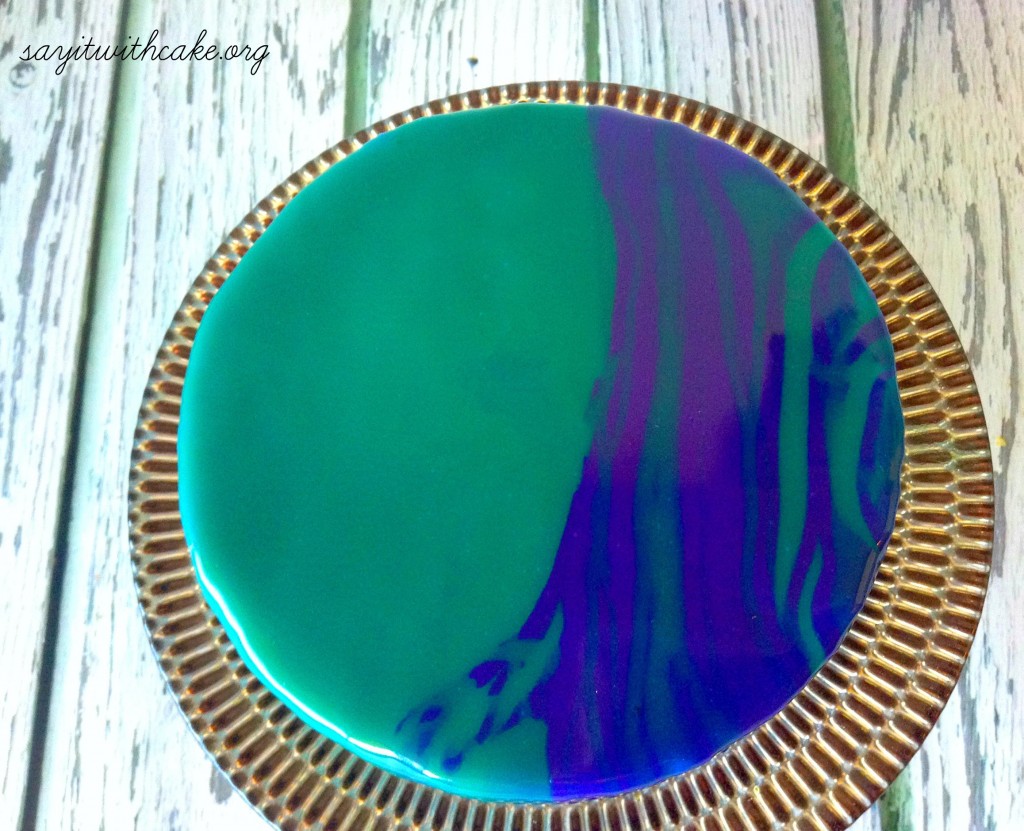 Ingredients
20 g gelatin powder
120 g water
300 g light corn syrup
300 g sugar
150 g water
200 g sweetened condensed milk
300 g white chocolate good quality chopped fine
food coloring
Instructions
Bloom 20 g gelatin in 120 g water
boil 300 g corn syrup, 300 g sugar, and 150 g water
remove from heat and add gelatin
add condensed milk
pour over chocolate and mix until chocolate is melted completely (make sure you chop the chocolate really small before hand)
stir and make sure glaze reaches 95 degrees F
separate into multiple bowls if you want multiple colors
add food color
Let it cool for many hours until the glaze reaches 89.6 degrees F and is semi thick.
Pour glaze over cake
http://sayitwithcake.org/mirror-glaze-cake/
enjoy!


other cakes you might like