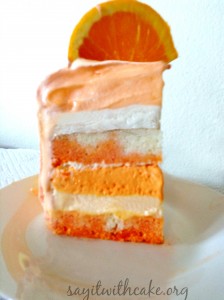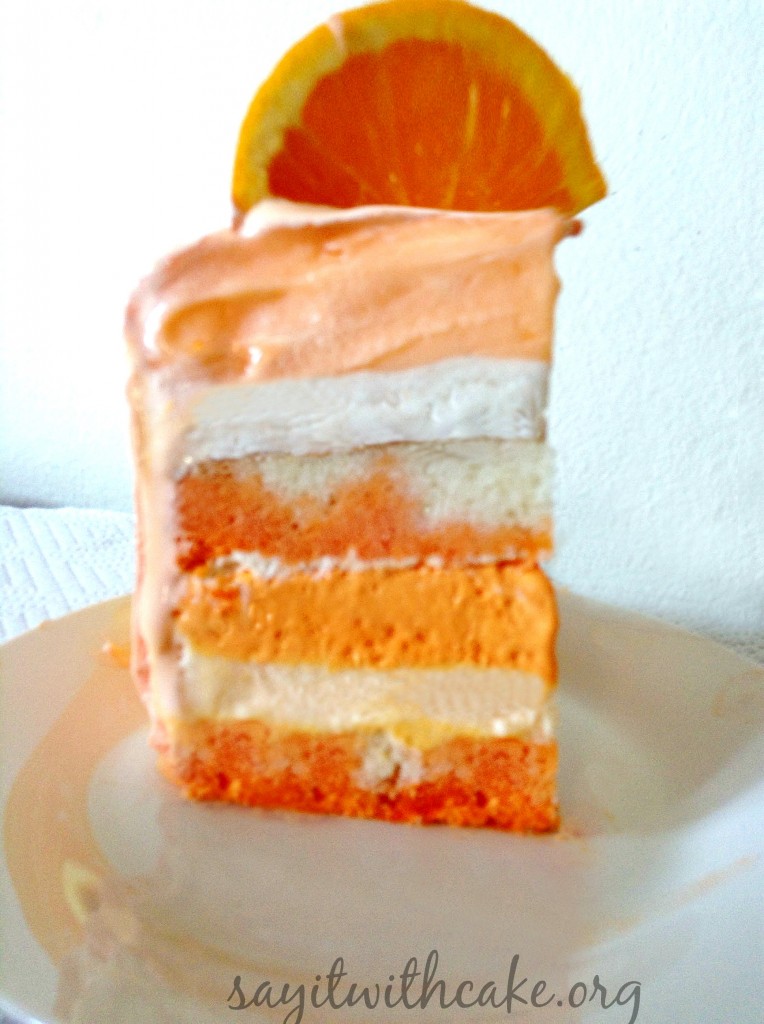 This Orange Creamsicle Ice Cream Layer Cake is 6 layers of delicious orange and vanilla flavors! It begins with a layer of vanilla-orange poke cake.  Next is a layer of homemade vanilla ice cream.  After that is a layer of orange ice cream.  Another layer of orange poke cake, then a layer of vanilla bean ice cream, and the top layer is orange sherbet.  It is frosted with homemade orange whipping cream and fresh oranges.  So yummy!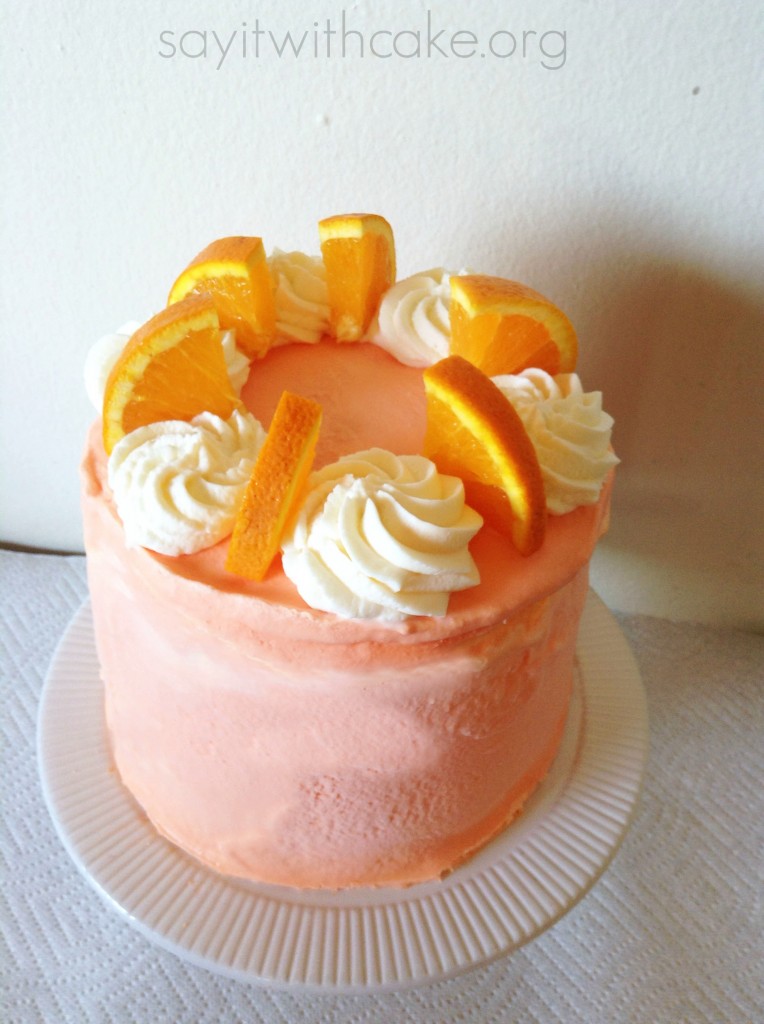 This is the second Orange Creamsicle cake I have made on my blog.  The first was so good, that I thought I would try it with ice cream as the filling.  You can check out my original cake here.  I got my inspiration for my ice cream cake here.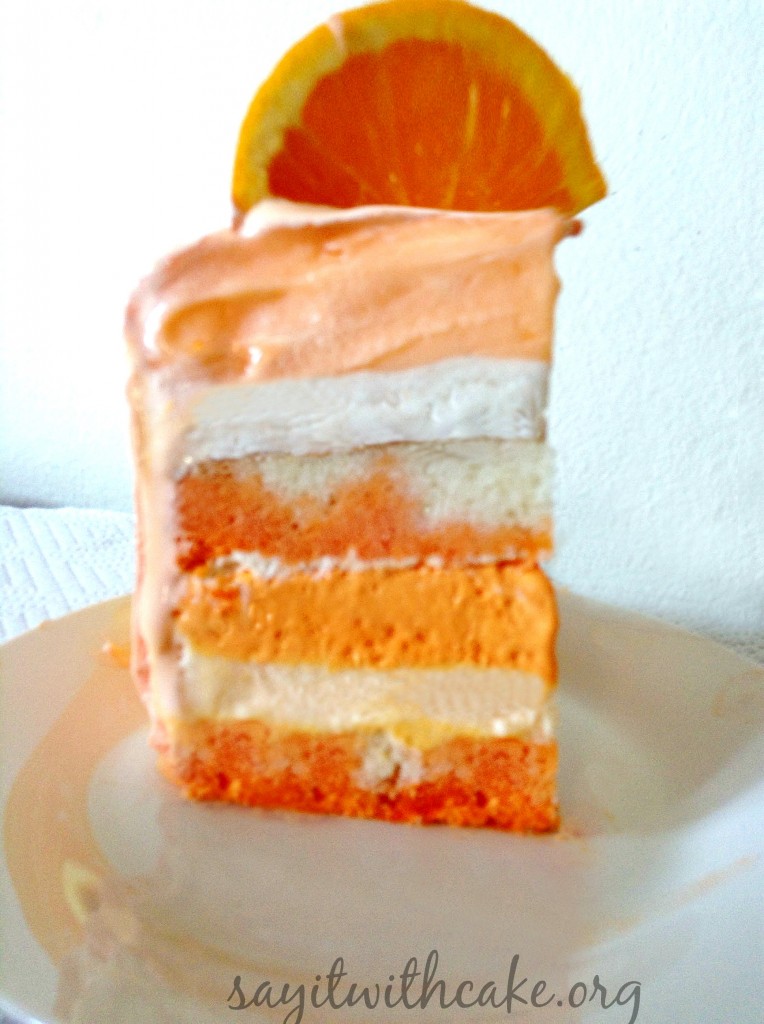 Orange Creamsicle Ice Cream Layer Cake
Ingredients
for cake

white cake mix
3 oz box of jello

for homemade ice cream

for vanilla and orange sherbet ice cream

1/2 gallon vanilla bean ice cream
1/2 gallon orange sherbet ice cream
(there will be a lot left over, you can also substitute this for the homemade ice cream)

For whipped cream

2 cups heavy whipping cream
3 tsp powdered sugar
Instructions
For cake

bake two six inch white cakes, follow instructions on box. Let cake cool completely and take out of pans. place on wax paper after completely cooled.
Make 3 oz of jello. poke cake with fork all over and pour jello evenly over both cakes. Wrap in plastic wrap and freeze cakes.

for ice cream

For whipped cream

keep bowl in refridgerator until ready to use
pour ingredients in bowl and whip on medium for 5 minutes or until firm peaks form.

To assemble cake

torte cakes to 2 inch layers. Place saran wrap in bottom of two 6 inch cake pans and let sides hang over. put cake on bottom of each cake pan. spread vanilla ice cream , then spread orange ice cream. put in freezer over night. The next day, take the two layers out of the pans, place them on a cake board, and put one layer on top of the other. Move quickly to avoid melting. Take your whip cream and spread all over the cake and frost it. I found this to be really tricky! Put back in freezer till hardens. Then pipe whip cream stars on top with orange slices. Enjoy!
http://sayitwithcake.org/orange-creamsicle-ice-cream-layer-cake/
Enjoy!

Here is another Orange Dreamsicle Cake you might enjoy!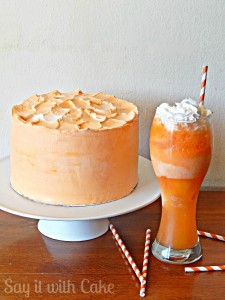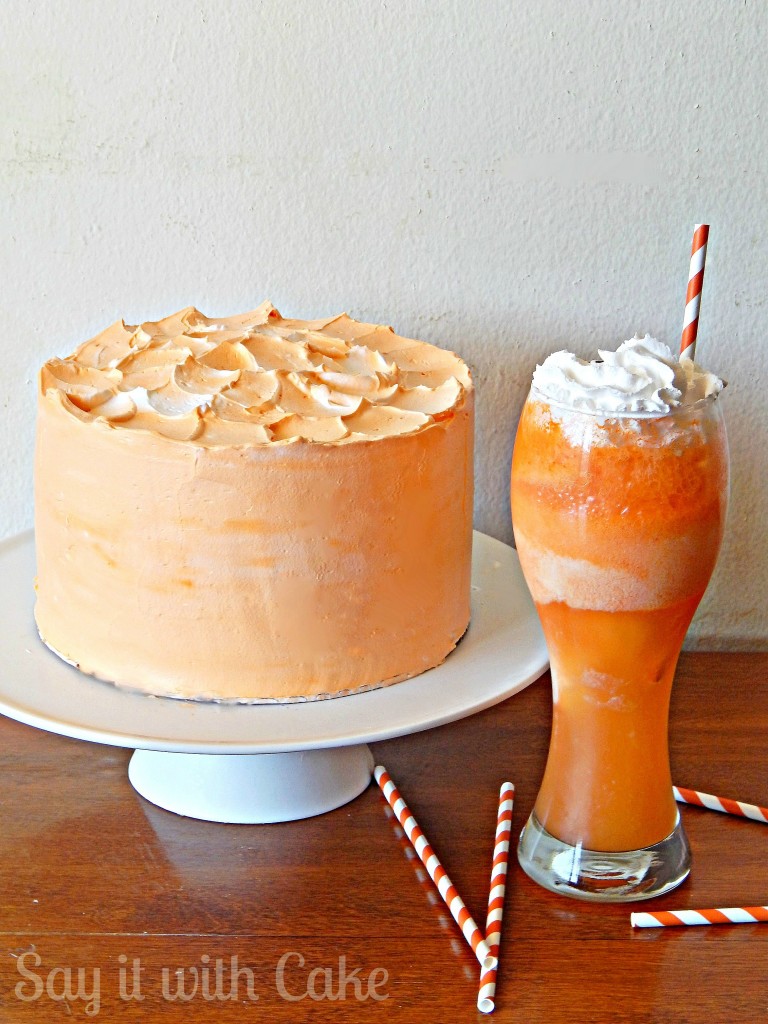 Linked up Here The Country Cook
My cake was featured here!