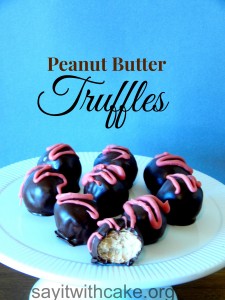 Peanut Butter Truffles! Yum!  This is my first attempt at making truffles.  I was always too scared to try, because I thought they were too difficult.  It turned out they are SUPER easy!! So easy that my husband made the inside for me! I am excited to make some more very soon and try out all different kinds!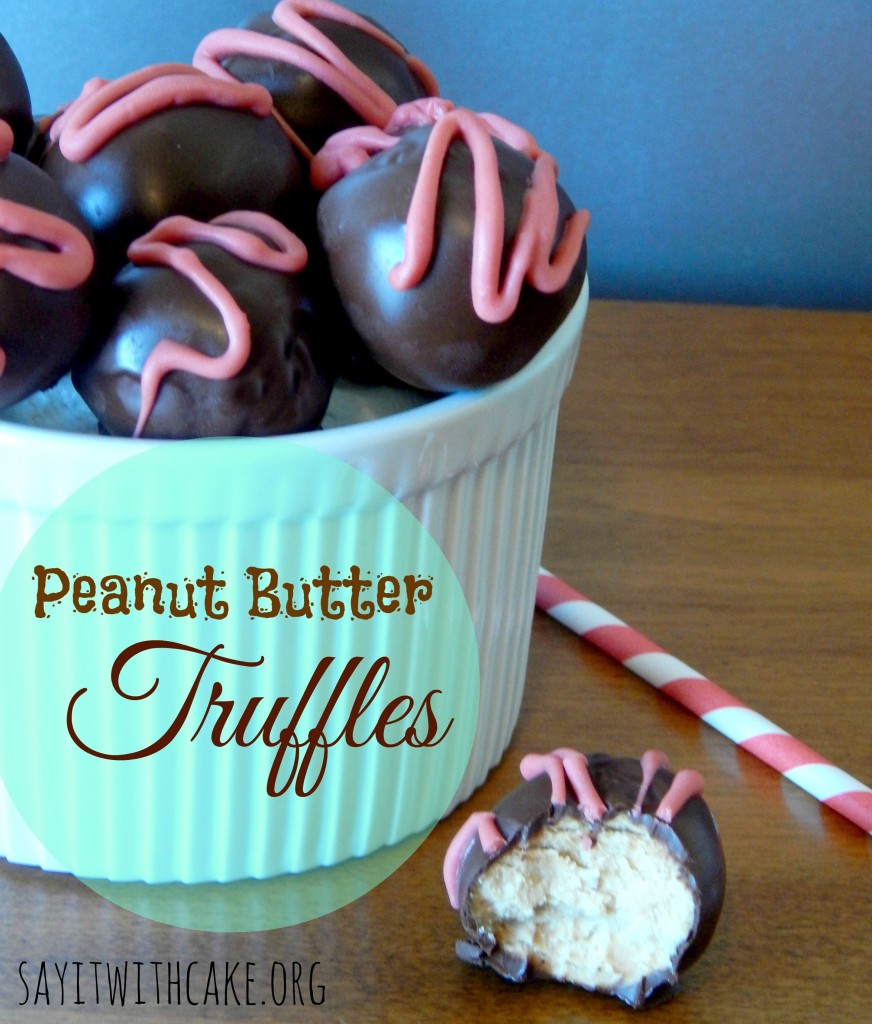 This recipe only makes 12 truffles, so I advise to make a double or triple recipe! After they cool you can decorate them very easily.  I melted some candy melts and put it in a little plastic bag.  I cut out a tiny hole in the end of the bag and piped a little design.  If I could do it again I would have cut a tinier hole.  The design was made from red candy melts, but it looks more pink.  These truffles are so rich, I definitely need a glass of milk with these babies!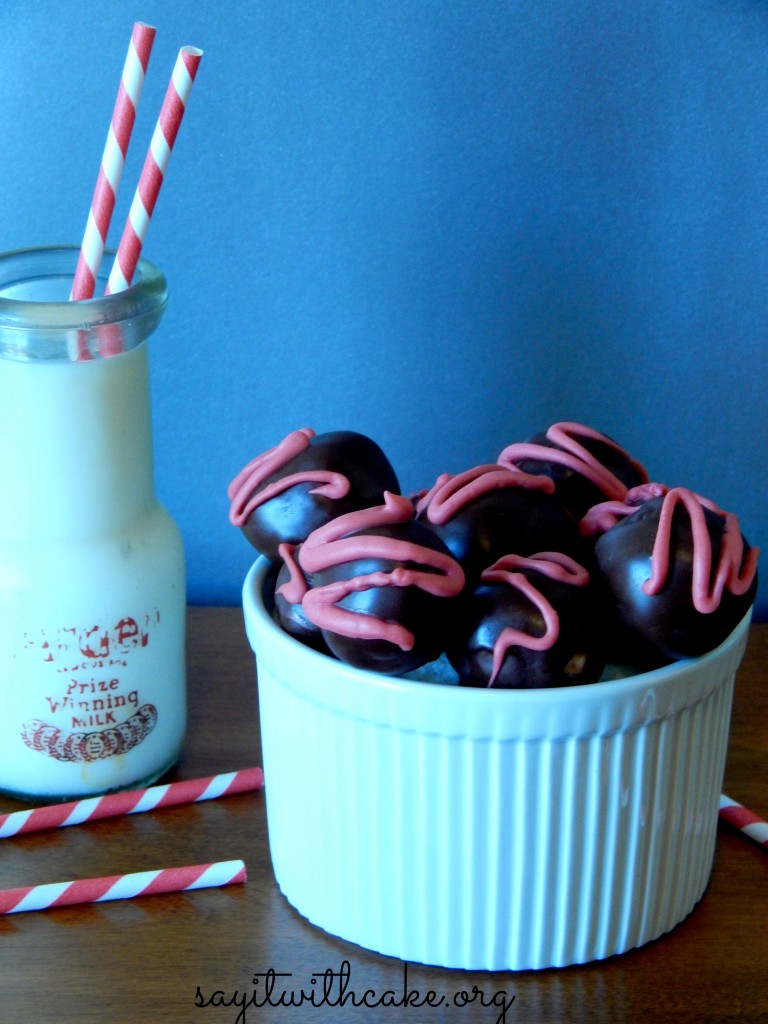 Peanut Butter Truffles
Ingredients
For Filling

1/2 cup Creamy Peanut Butter
2 TB Butter
1 1/2 cups Powdered Sugar

For outer shell

Chocolate Chips
Instructions
For filling

melt peanut butter and butter together for 30 seconds
stir it well
pour in powdered sugar
mix it till you form a dough
let cool
make one inch balls and set on wax paper

For outer shell

melt half a cup of chocolate
dip whole peanut butter ball in chocolate
drip off excess
set on wax paper
http://sayitwithcake.org/peanut-butter-truffles/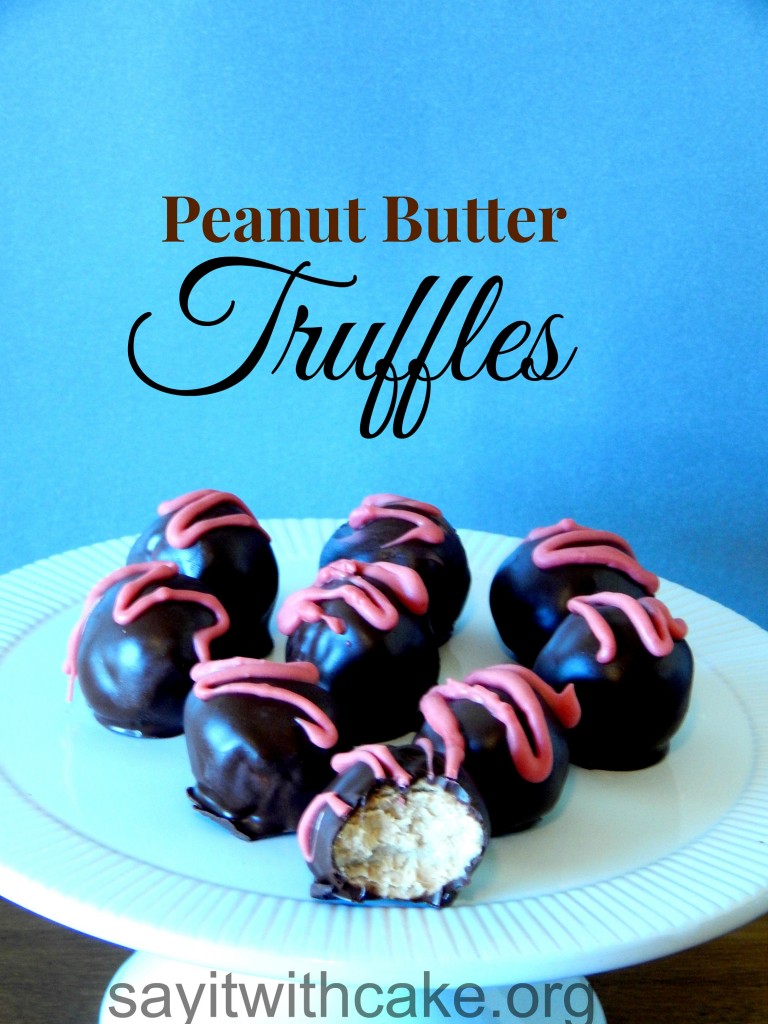 ENJOY!!
Shamene
My truffles were featured here!
http://thenymelrosefamily.com/2013/12/christmas-treats.html