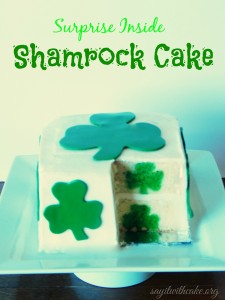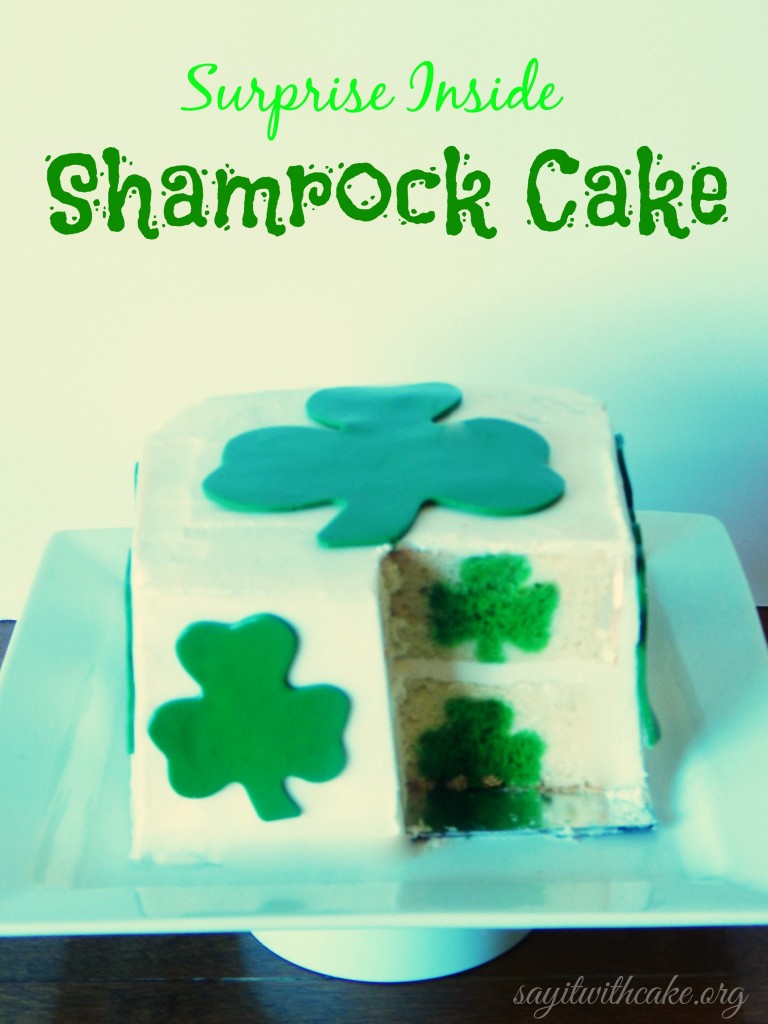 Well, hello there everyone! The cake that I am sharing with you today is special to me because I finally figured out how to make a peekaboo cake in a regular cake pan instead of a loaf pan with pound cake!   Keep reading, I will show you how.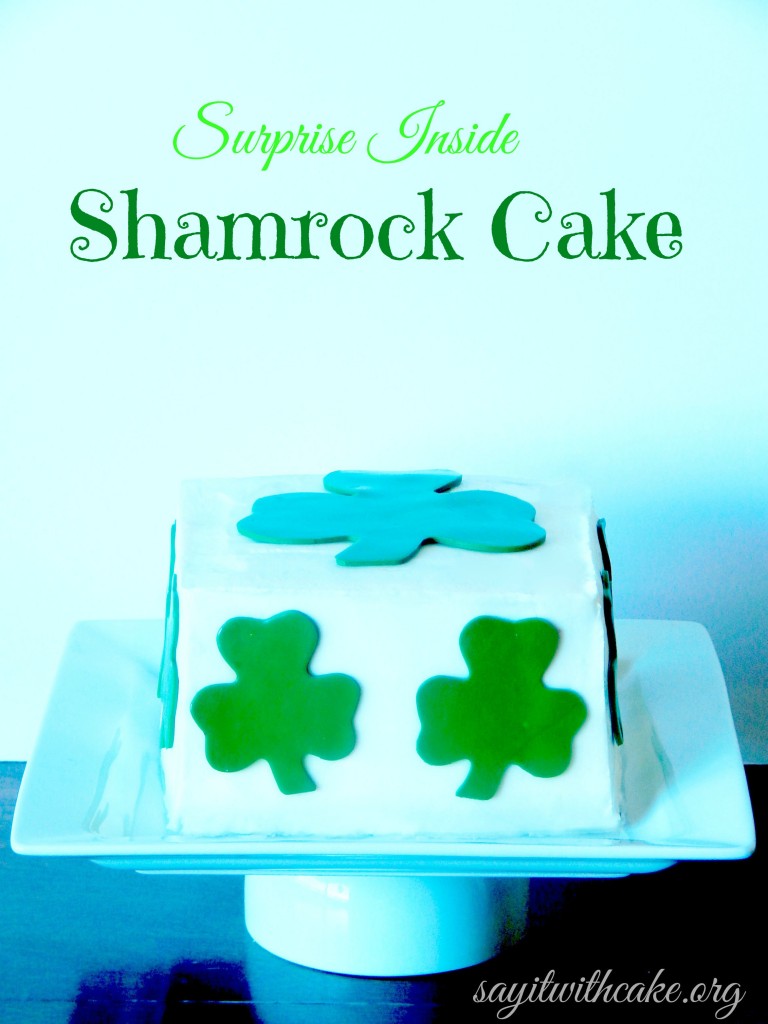 I have seen many peekaboo cakes on Pinterest with shamrocks made with pound cake, Live Love and Sugar was my inspiration  here and i am baker  here.  I really wanted to make one with my small 6 inch cake pan.  First I wanted to try with a round cake pan, but couldn't get it right.  These peekaboo cakes are a little tricky because you don't really know what the cut outs are going to do inside.  For example,they can rise to the top or move around inside the batter while the second cake is cooking.  I first made a sheet cake with a white cake mix and colored it green.  I followed the instructions on the box and added one extra egg and a small box of cheesecake pudding mix to make it more dense.  After the cake came out and cooled, I cut the cake in half with a cake leveler and  used a one inch shamrock cookie cutter to  cut out shamrocks.  I put them in the refrigerator for 2 hours.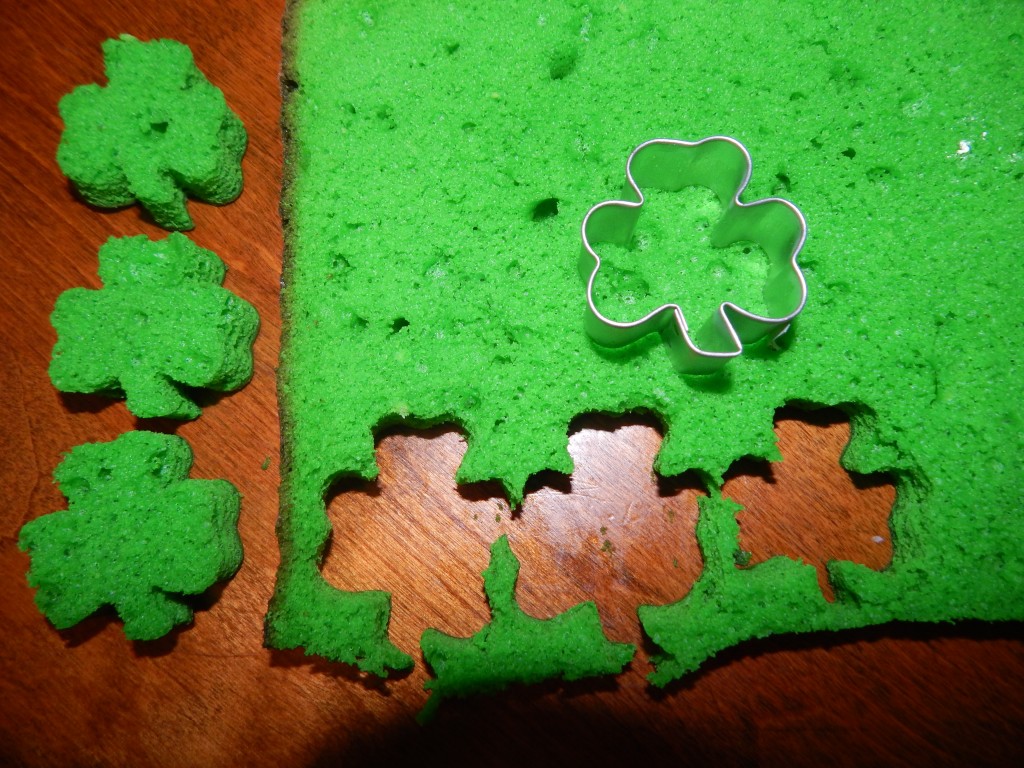 Next, after greasing and flouring the pan, I placed them in the square pan in a row of about 9 shamrock cut outs like the picture below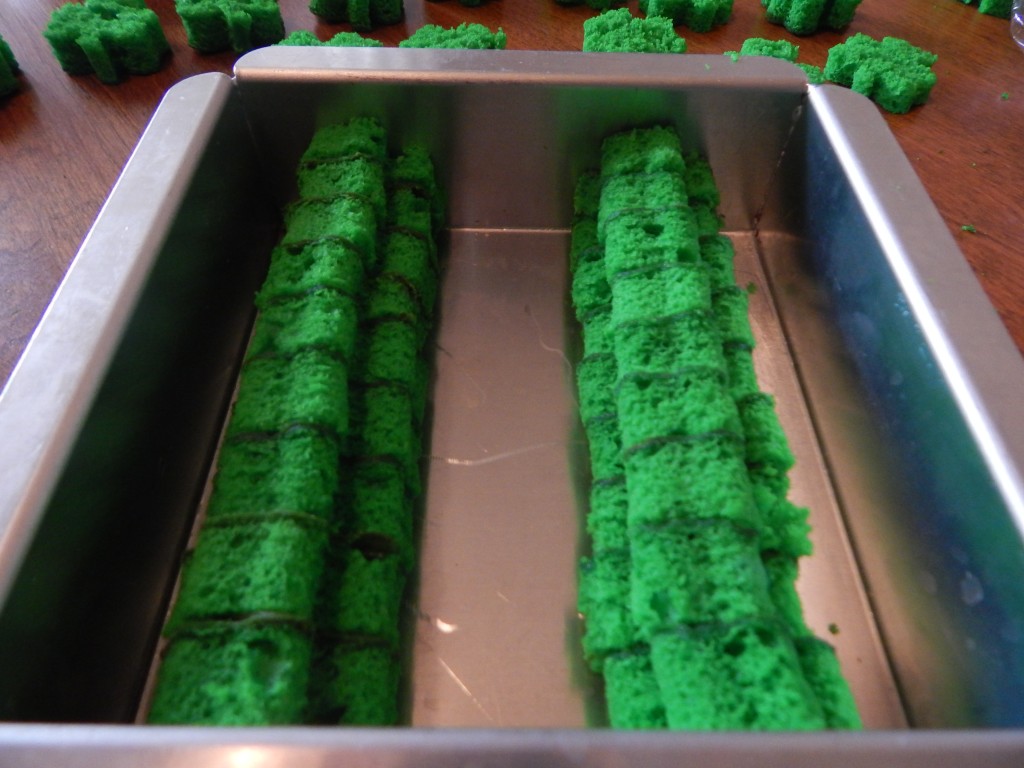 Next, I mixed up a white cake mix and poured it over the shamrocks to completely cover them.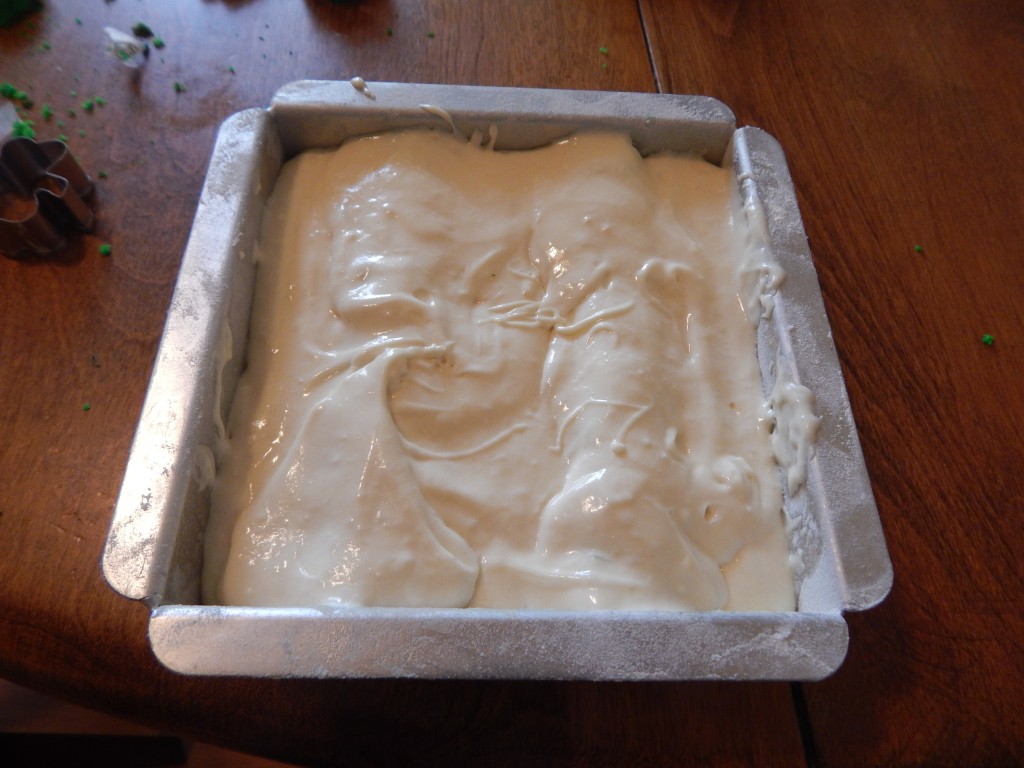 I put the shamrocks right up to the edge of the pan so it will show a little after it cooks and you can see which side is the front in order to cut it on the right side.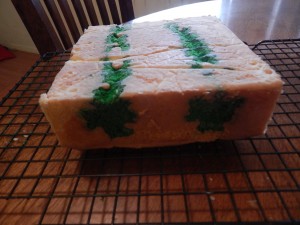 After both cakes have cooled, I put one cup of buttercream frosting as a filling, and frosted the cake.  I cut out more shamrocks with green fondant.  You can find the recipe for buttercream HERE and for fondant HERE.
So there you have it!  Make sure you mark the front of the cake when you are frosting it, because you are going to want to cut the cake in the front to be able to see the shamrocks inside! What I did was put a spoonful on frosting on front of my turntable while frosting it so I would know where the front was.  Then after frosting, I put the shamrock on top facing forward so I would know where the front was and where to cut.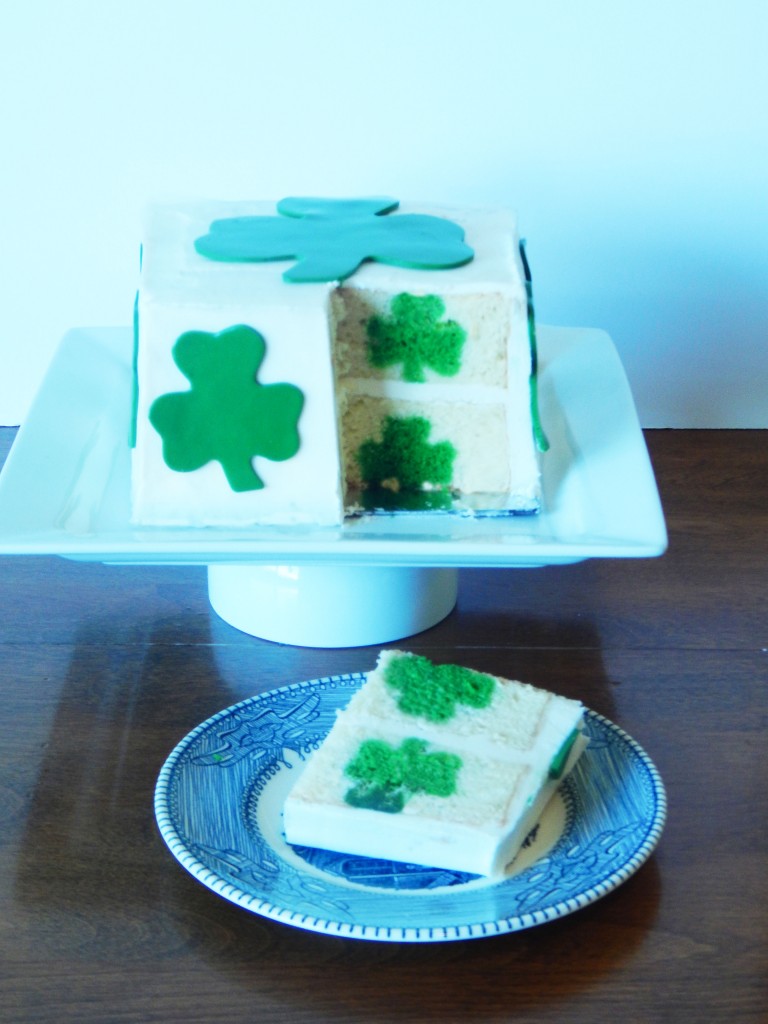 Enjoy!
Shamene
You might also enjoy some of these cakes!
My cake was featured here!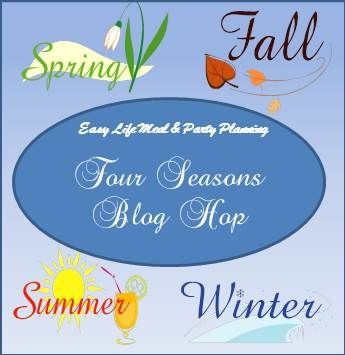 Here
Here
Here