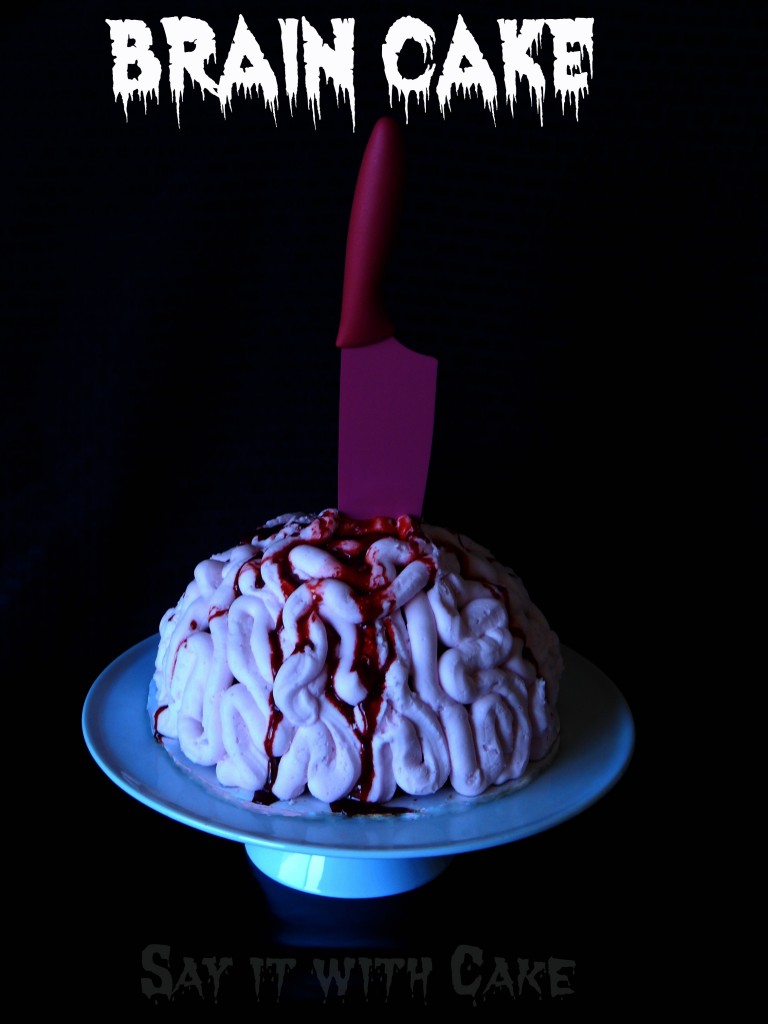 HALLOWEEN IS IN 11 DAYS!!!!
While eyeballs are quite the delicacy, brains are undoubtedly a zombie's favorite food. From the rich and fatty frontal lobe back to the sumptuous cerebellum, brains are such a treat. With such a description, aren't you just dying to try some?! Move over still-beating hearts, brains are what's for dinner…or in our case, dessert.

Gross Halloween party foods are always impressive, but trust me, if you really want to impress your zombie guests, serve up this  Halloween party dessert once the main meal is over. For the live humans present at the bash, this brain cake is an acceptable facsimile!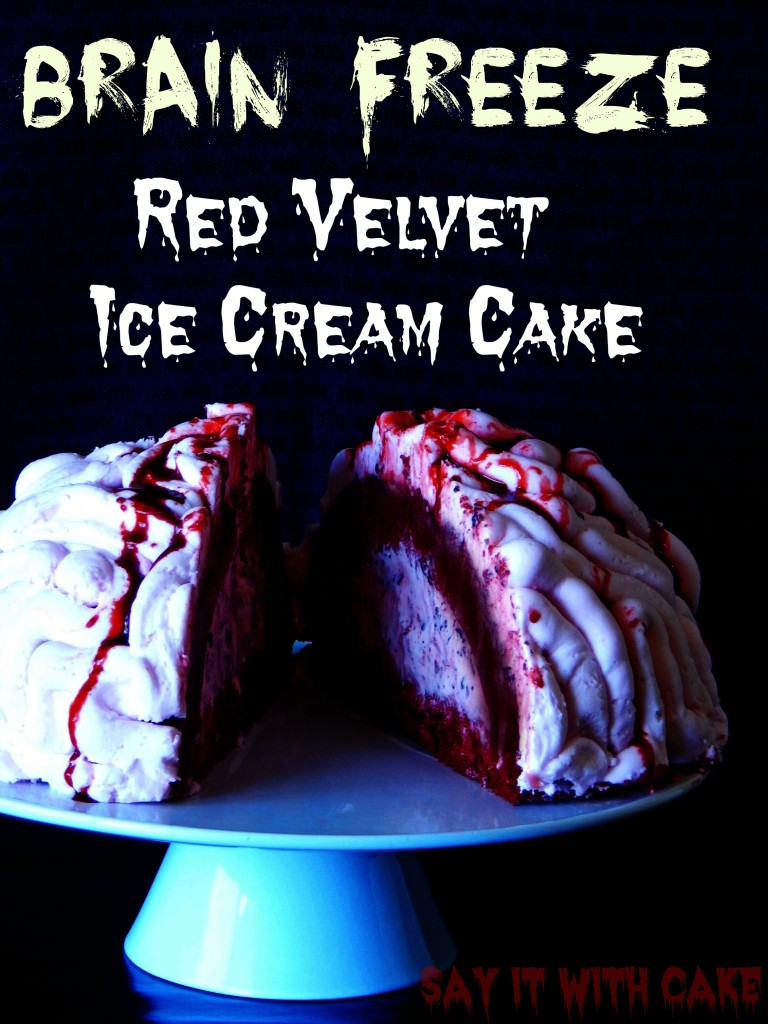 HOW TO MAKE A BRAIN CAKE
You will need :
red velvet cake box mix 
Buttercream or Swiss Meringue buttercream frosting, tinted pink
Edible Blood
Your choice of cutlery
Directions:
Make the red velvet cake according to package directions. Use an oven-safe pancake batter bowl to bake the cake in order to achieve that lovely brain-shaped appearance.  If you want to make this an ice cream cake like I did, just use an ice cream cake pan with a hallow circle inside.  Fill the cake with ice cream and let set.  Put the base cake on top and flip over.  
Once the cake has baked and cooled completely, it's time to really layer on the gross factor. To make the cake brain-like, pipe cranial wrinkles onto the cake using a wide round tip in your pastry bag. The more wrinkles, the better! Use the photo above as a reference – this technique is simple, but effective!
After covering the entire cake, strategically drizzle the edible blood from a central point on the cake and gently place the knife in the frontal lobe to make both a totally awesome centerpiece for your dessert buffet and a perfect sweet treat for your zombie guests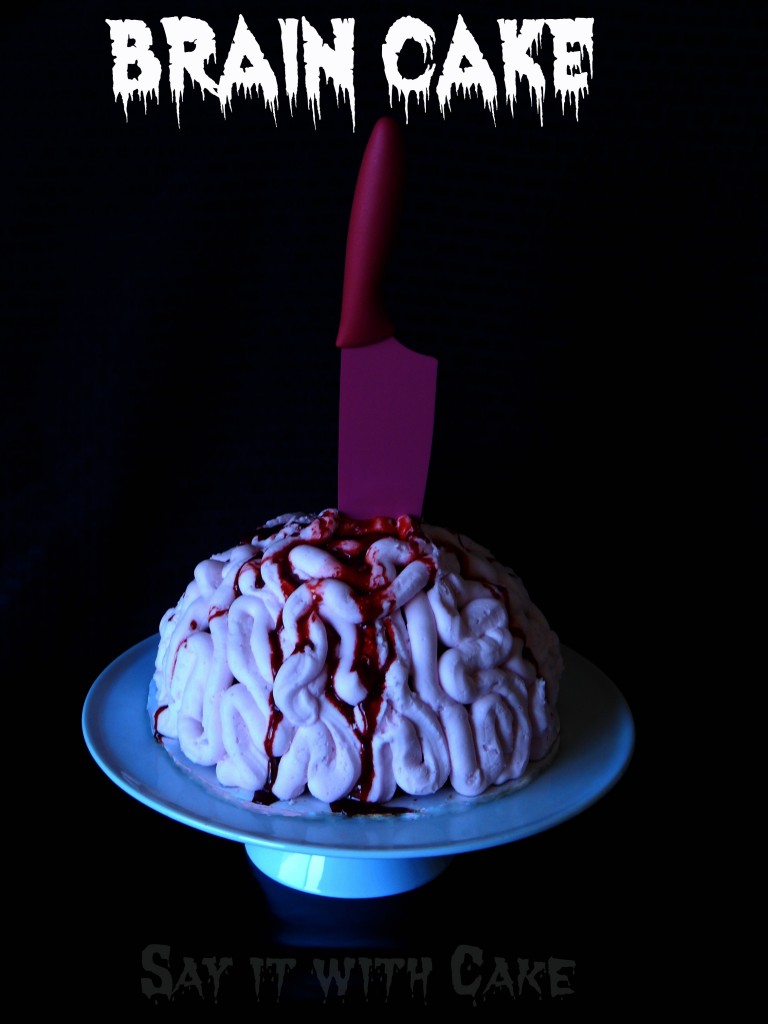 Edible Blood recipe
corn syrup
red and blue food coloring
cocoa powder or chocolate syrup
corn starch (optional)
Sir red food coloring into the corn syrup until you have a deep red mixture.
Add some cocoa powder or chocolate syrup to darken and thicken the fake blood.
If the color still isn't deep enough, add a drop or more of blue food coloring.
Stir in a bit of corn starch if you want your blood to be thicker.
HAPPY HAUNTING!
Shamene
My cake was featured Here!