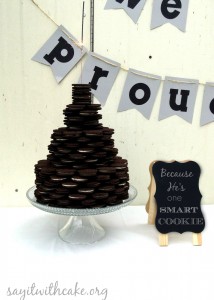 My awesome Brother in Law graduated with his MBA this weekend! We are all so proud of him! Since Oreo cookies are his favorite, I made him this stacked Oreo cookie "Cake'.
This stacked Oreo cookie "cake" is not really a cake at all, but it is shaped like a three tier cake.  It is purely Oreo cookies stacked and staggered.   It is made with 150 Oreo cookies.  My sister bought three big boxes of Oreo cookies with fifty Oreos in each box.  I used three boxes.  It is pretty easy to make and only took about 30 minutes to make.  The bottom layer is 8 inches, but if I could do it again I would start with a 10 inch bottom layer.  Each layer had 7 stacks.  Some people put a drop of royal icing on each cookie so they will stick together.  This would be important if you are going to be transporting the cake.  I didn't use the royal icing because the cake stayed put at my sisters house.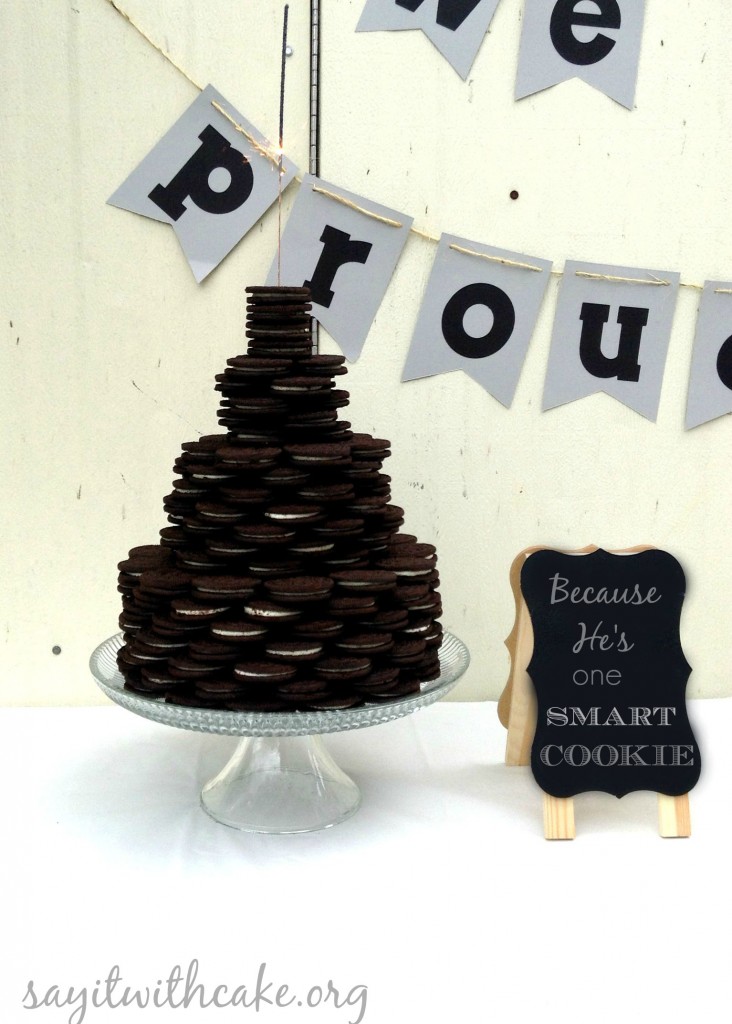 For my brother in law David's party we used all his grad school books for part of the decorations and put giant MBA letters on top of the books that my sister decorated in red and black his school colors.  I think that was a great idea and it turned out really cute! My sister also thought of the quote "Because he's one smart cookie" next to the cookie cake.  I loved this and it was perfect because he is so smart getting his MBA and he loves Oreos!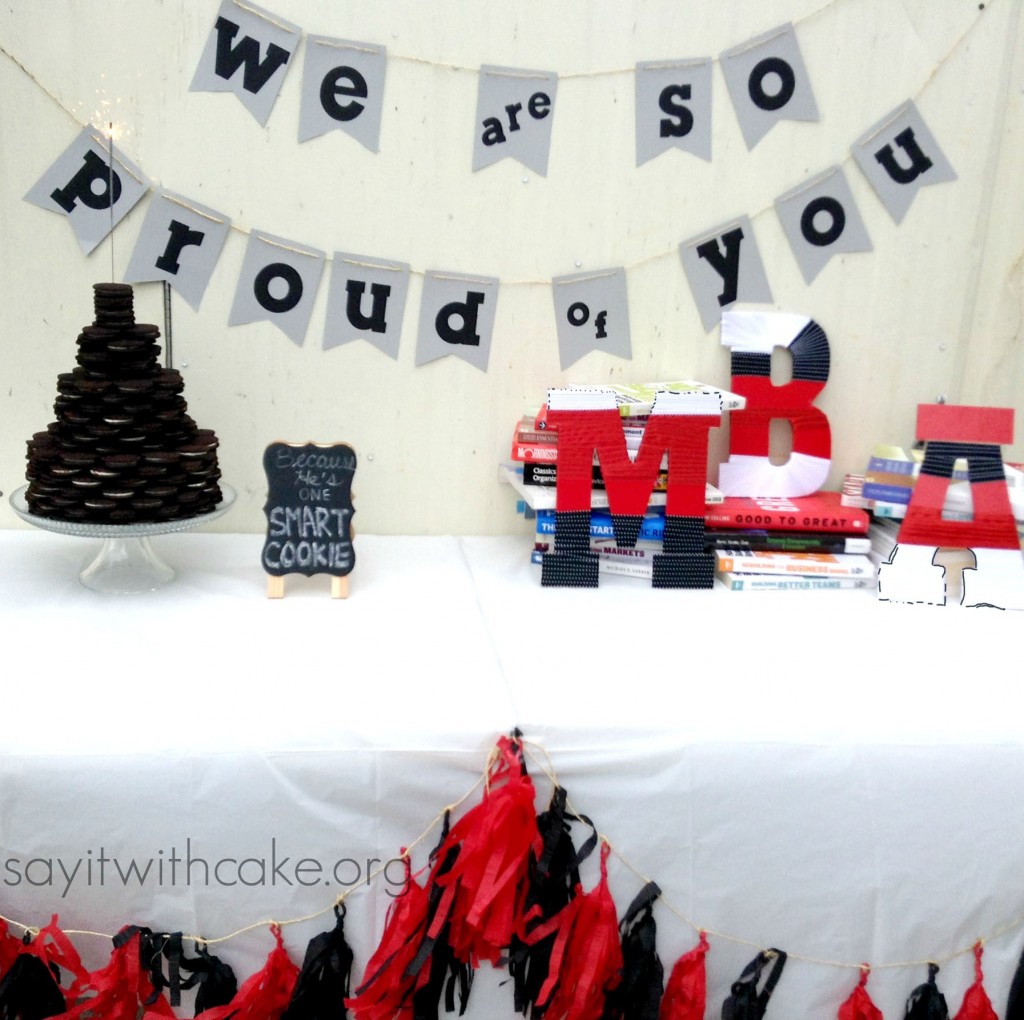 I wish I had a picture of him in his graduation gown, if he lets me I will put one up! I hope you like the stacked oreo cookie cake! Congratulations David!