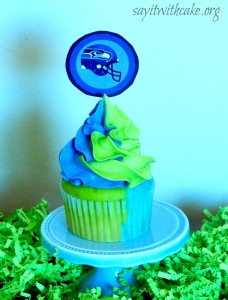 Go Seahawks! The 2014 Super Bowl features the Seattle Seahawks vs. the Denver Broncos!  Who are you going for? I made cupcakes for both teams for the Super Bowl party so everyone can enjoy a cupcake no matter who they are going for!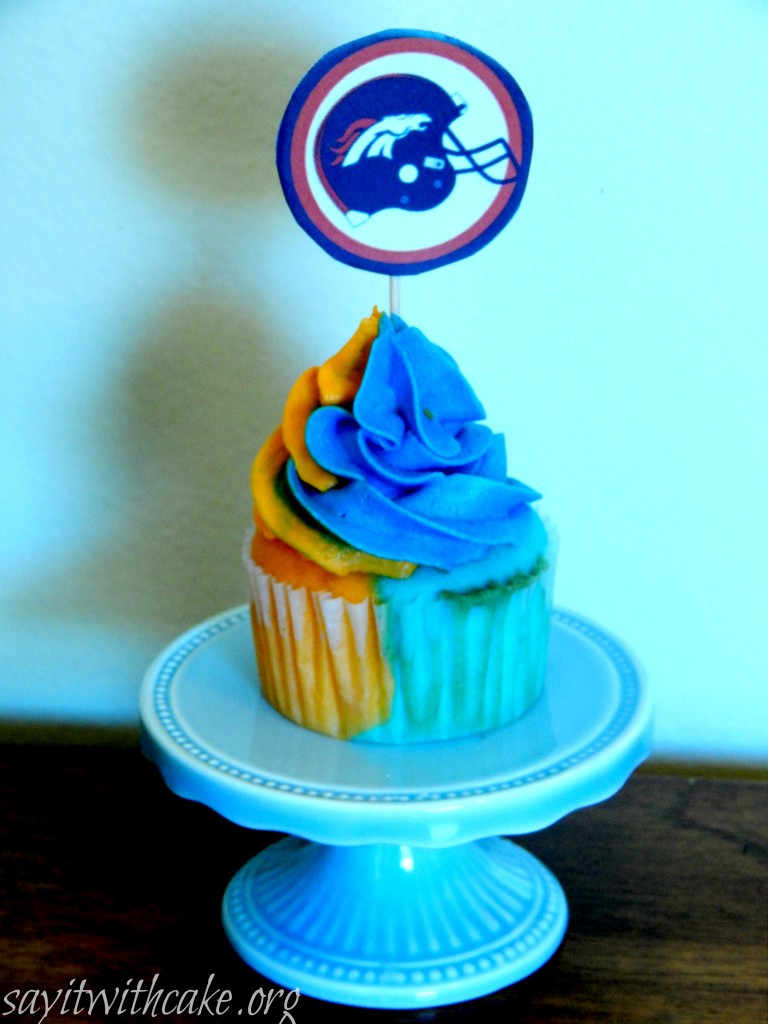 Denver Broncos cupcakes.  Half orange, half blue inside and orange and blue swirl buttercream frosting on top!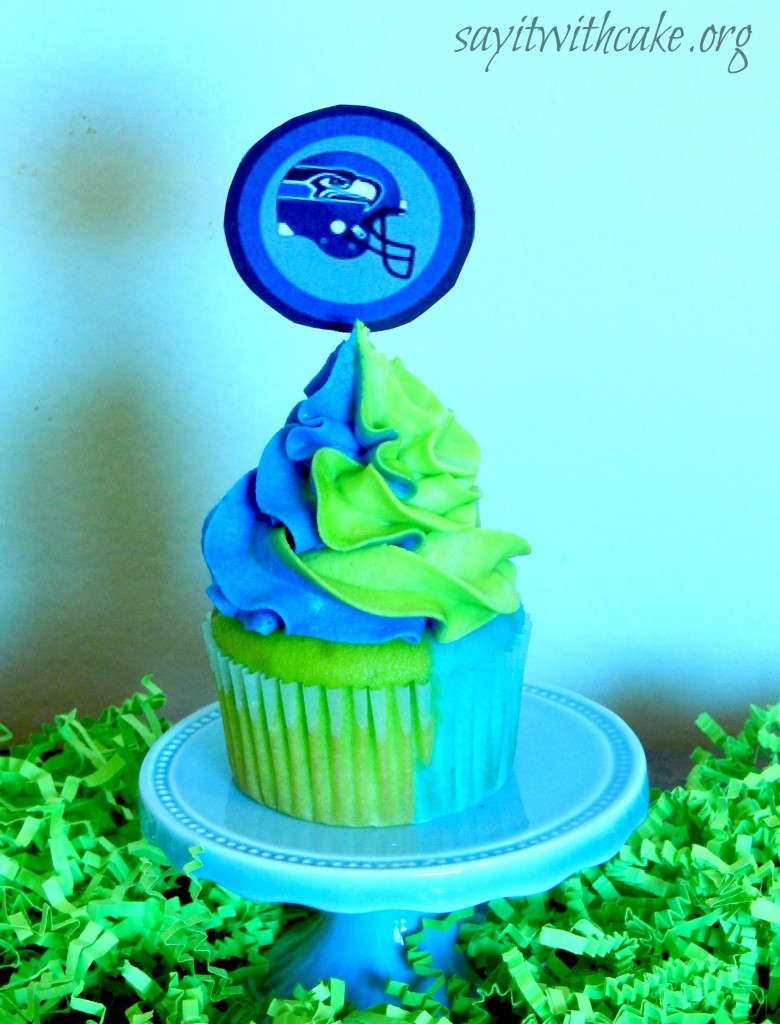 Seattle Seahawks cupcakes! Half blue, half green on the inside and also swirled buttercream on top.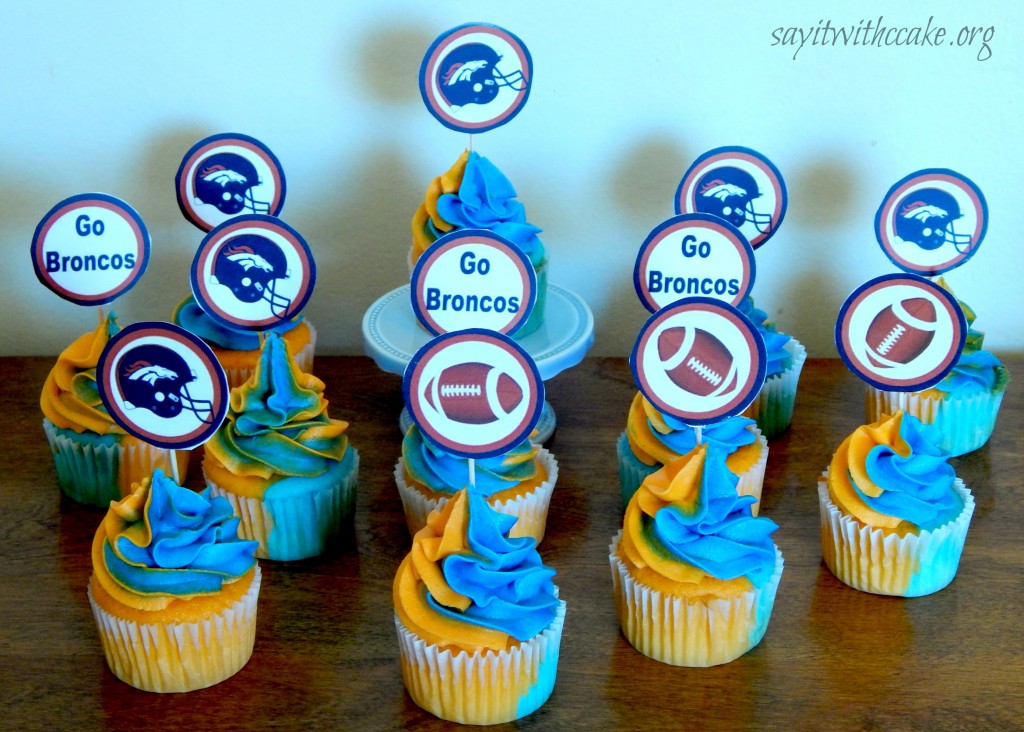 These cupcakes are perfect for a last minute idea to bring to the game.  They are cute and easy to make!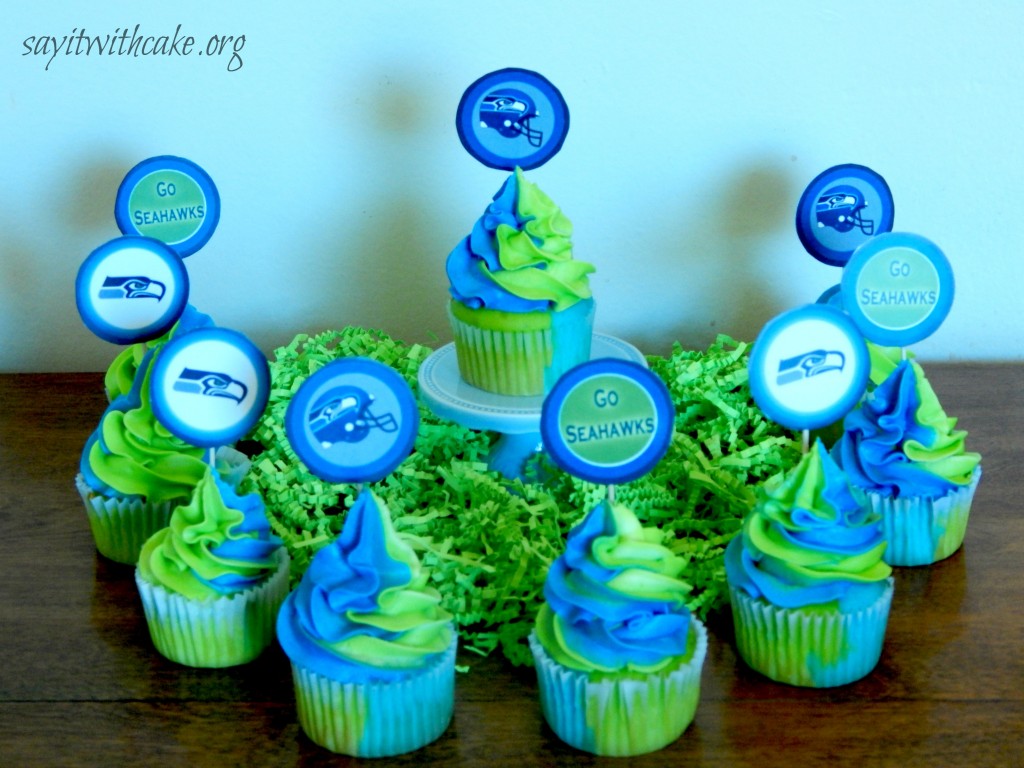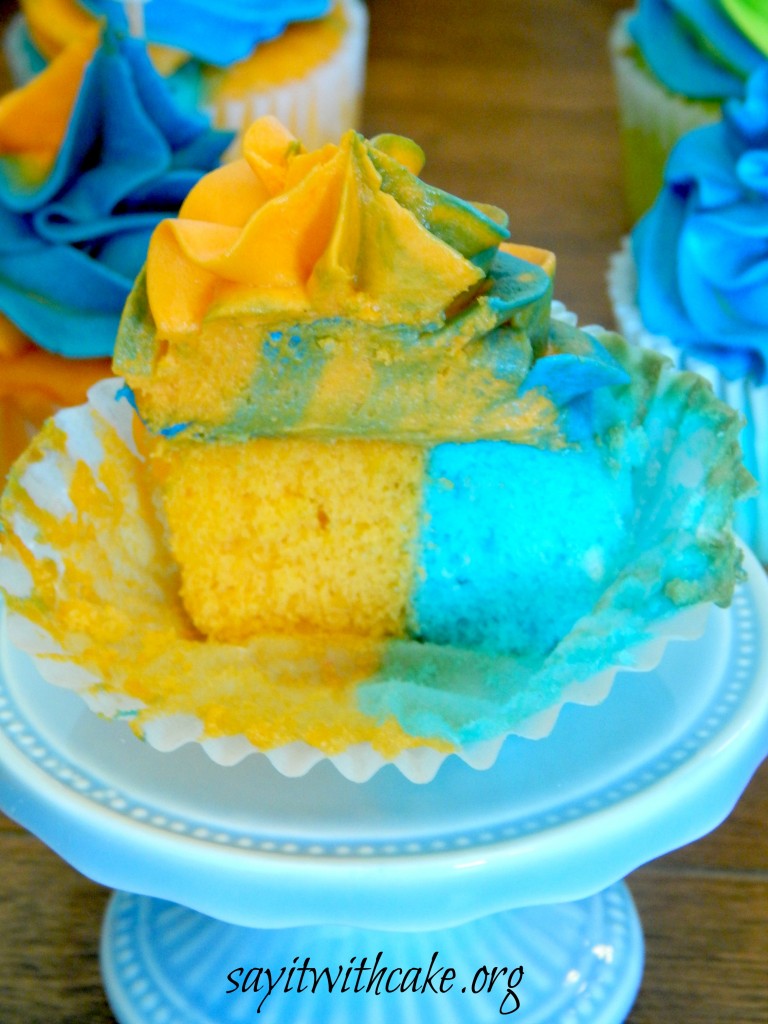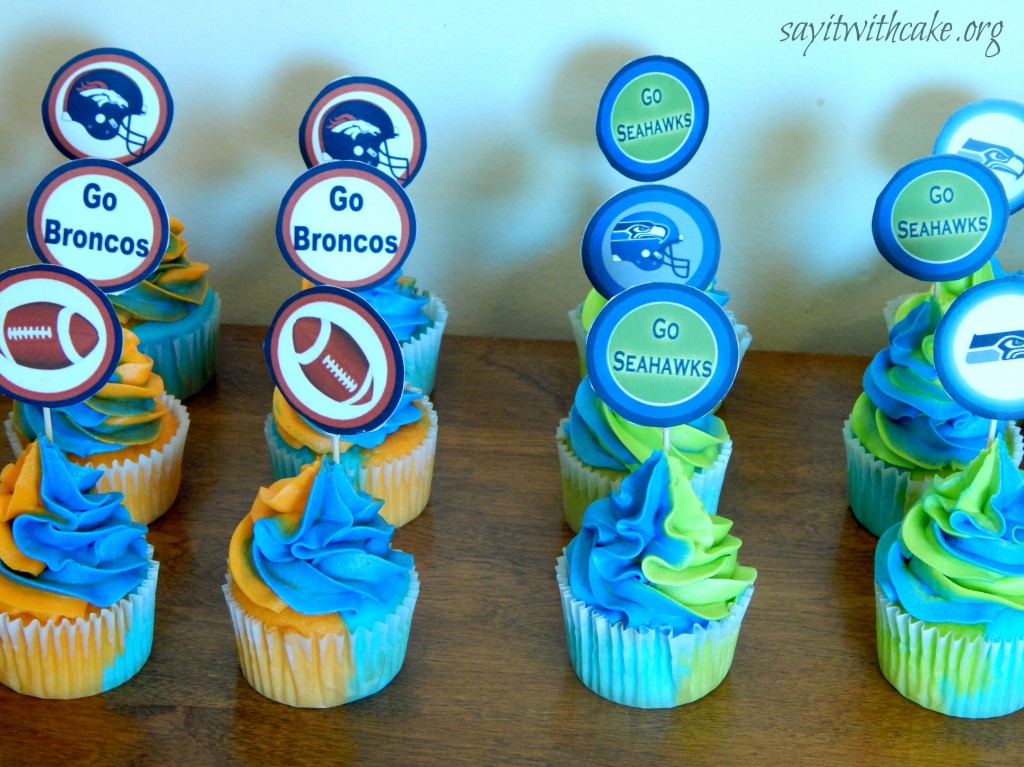 To make these cupcakes, I made a simple white cake mix.  I divided the batter into three different bowls and dyed them blue, green and orange.  I put  a cupcake divider called "batter babies" in each white cupcake paper.  I got the batter babies at my local cake decorating store.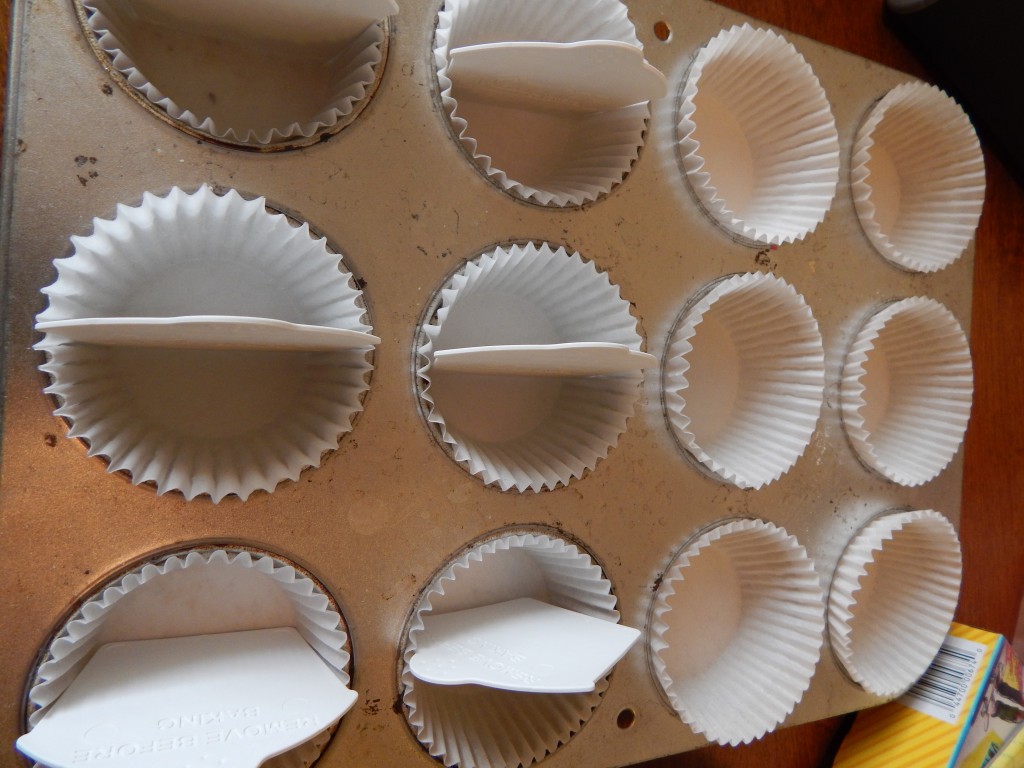 Then I simply poured half of each color into the paper cups and followed the baking instructions on the back of the box.  So easy!! Please note that I removed the "batter babies" before baking.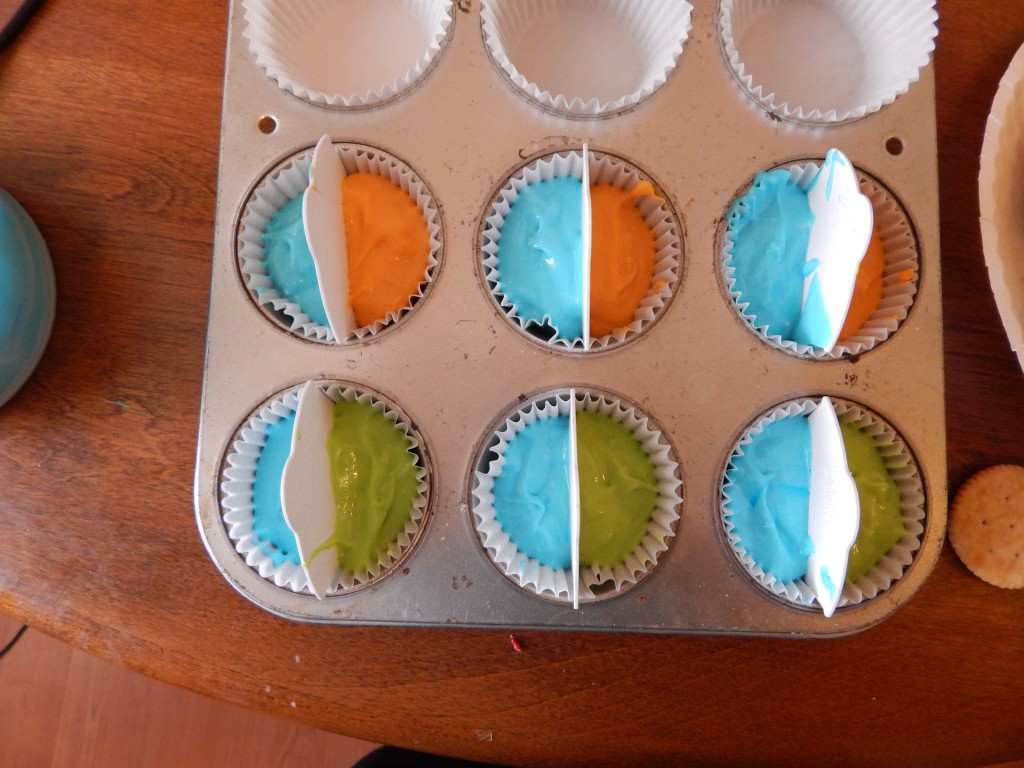 For the frosting, I used my buttercream frosting recipe found Here.  I divided the frosting into three bowls and colored them orange, blue and green.  I put both colors into a piping bag, side by side and used a large star tip.   I started from the center and made a swirl and ended on the outside to make the swirl on top of the cupcake.  I printed out little team logos and cut them out on card stock.  I hot glued them to a toothpick, and stuck them in the cupcake! So easy and cute! Happy Super Bowl and may the best team win!!