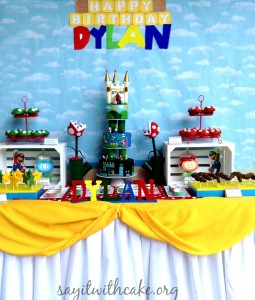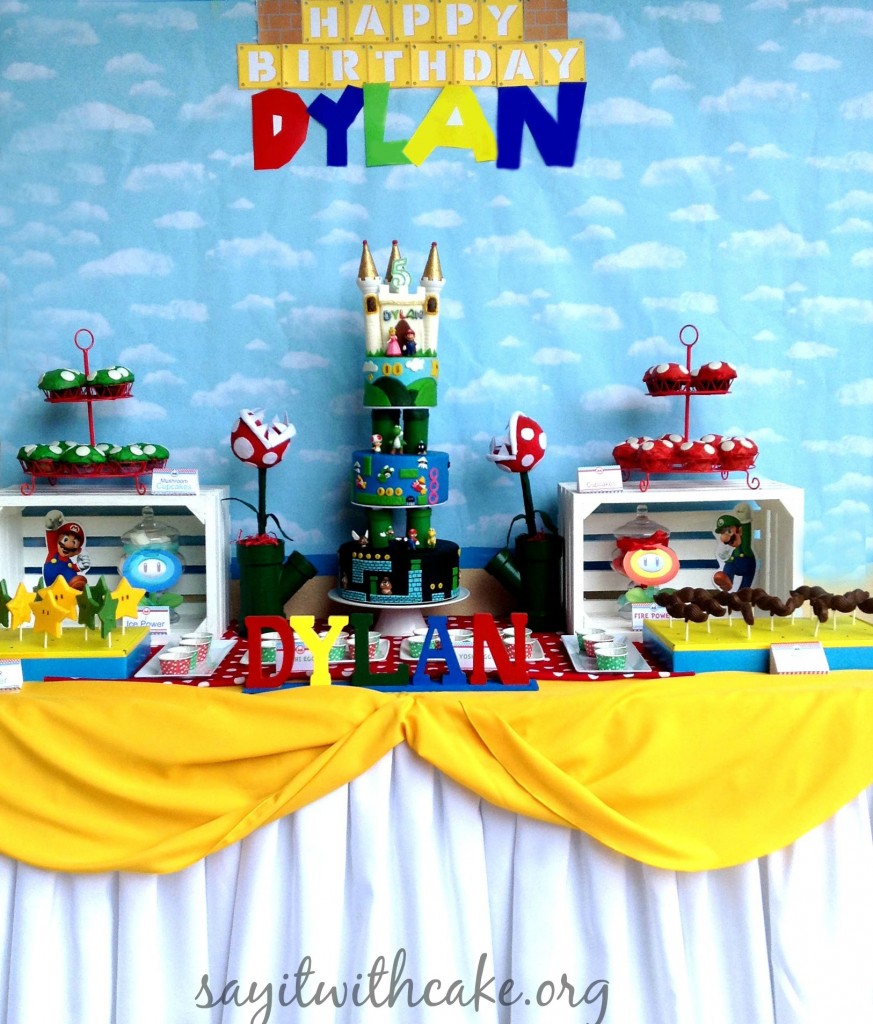 My son is obsessed with Super Mario Bros! He had a Super Mario Bros party when he turned three, and now that he is turning five, he wants another Super Mario Bros party.  That's fine with me because I had a chance to make a cake bigger and better then his last birthday cake. (You can see the first Super Mario cake here)
For his dessert table, I made chocolate Mario mustaches on a stick, red and green mushroom cupcakes,  star chocolate lollipops, jelly bellies as Yoshi eggs, and also some marshmallows and gumballs as fire power and ice power.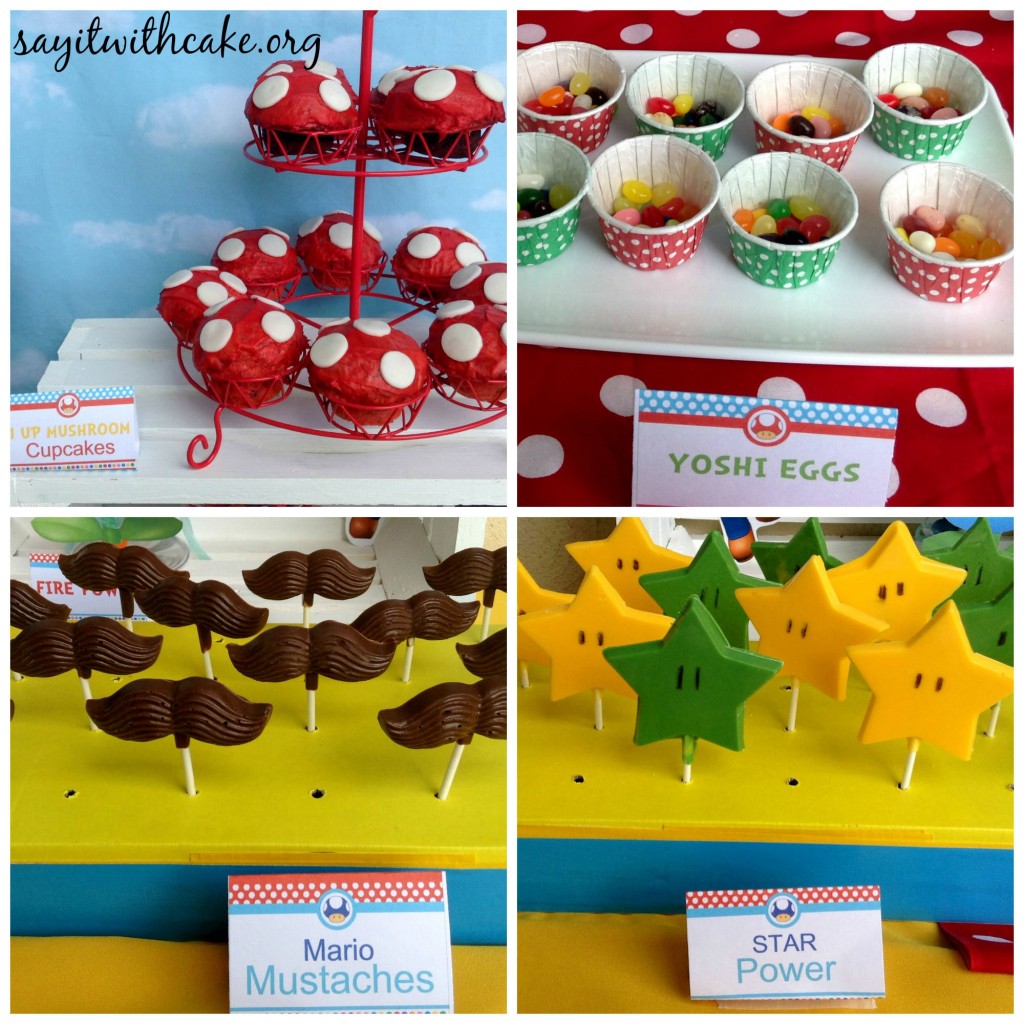 For the decorations on the dessert table, I made a happy birthday Dylan sign with the classic Mario blocks.  I made piranha plants out of foam balls, bob-bombs out of foam balls, question mark boxes that I painted, and fire flowers.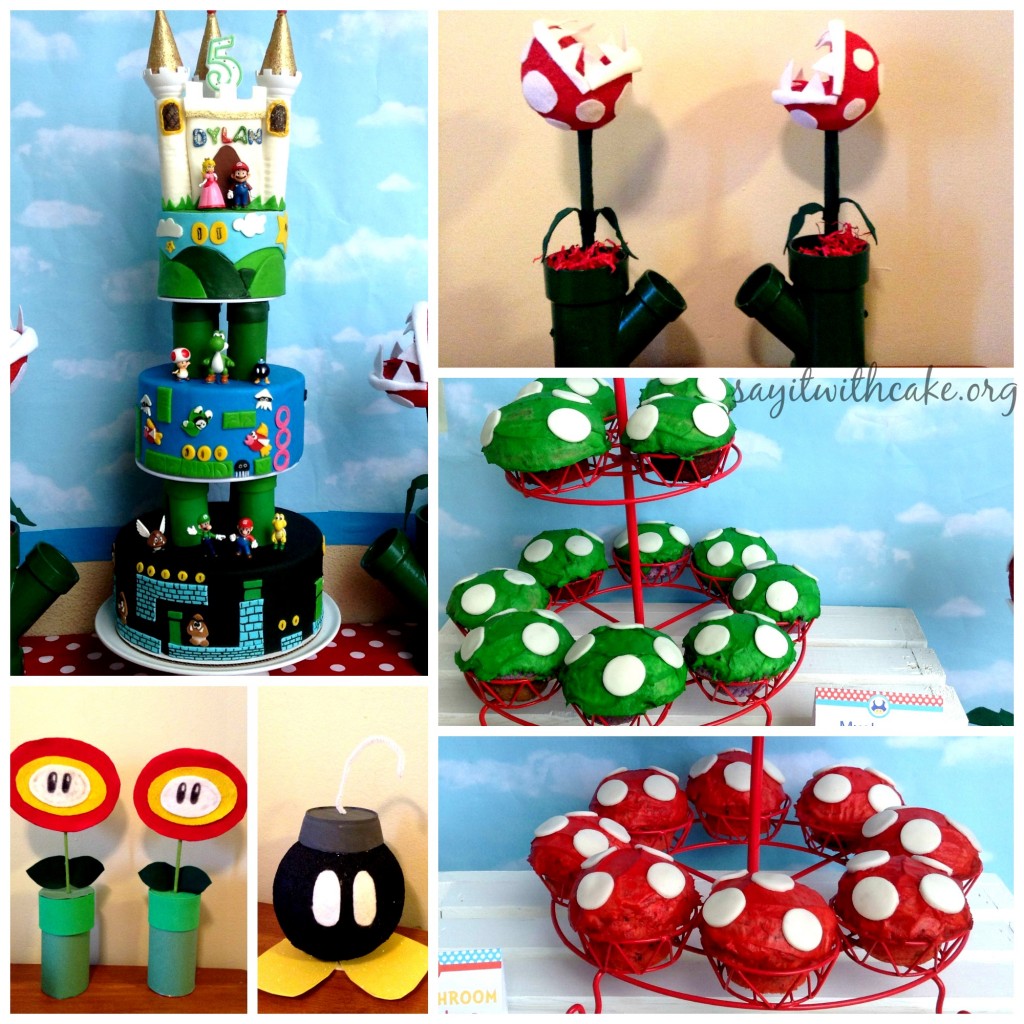 Now for the cake! I cut out all the Mario characters from gum paste,  I used a cake stand with pillars and covered them in fondant to look like the Mario pipes.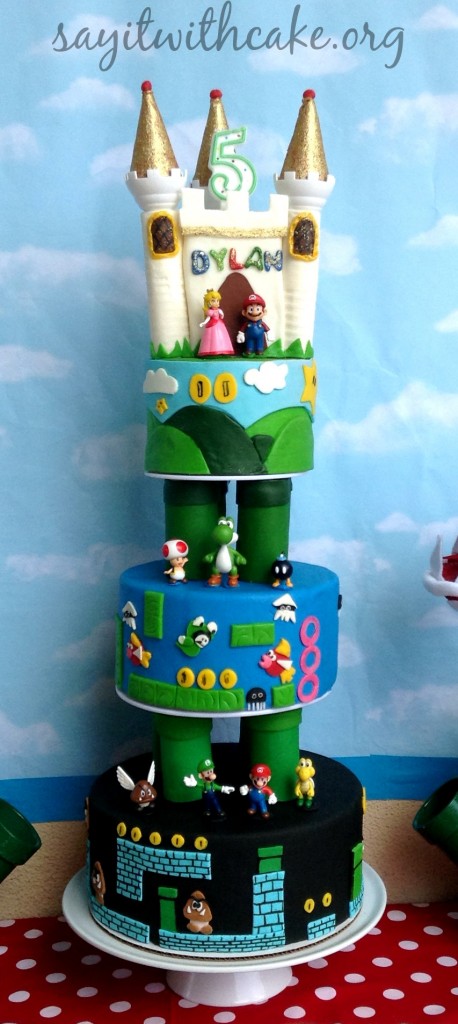 The kids sat at tables covered with Mario colors.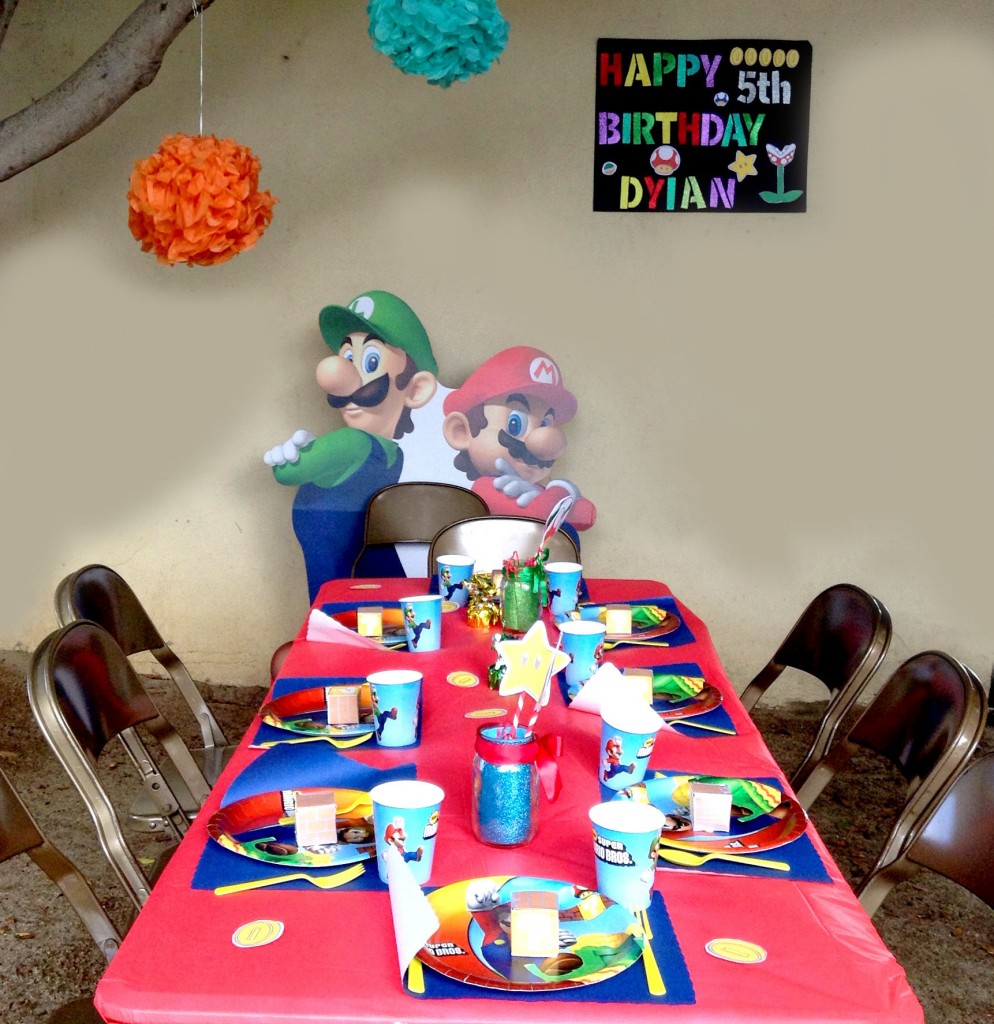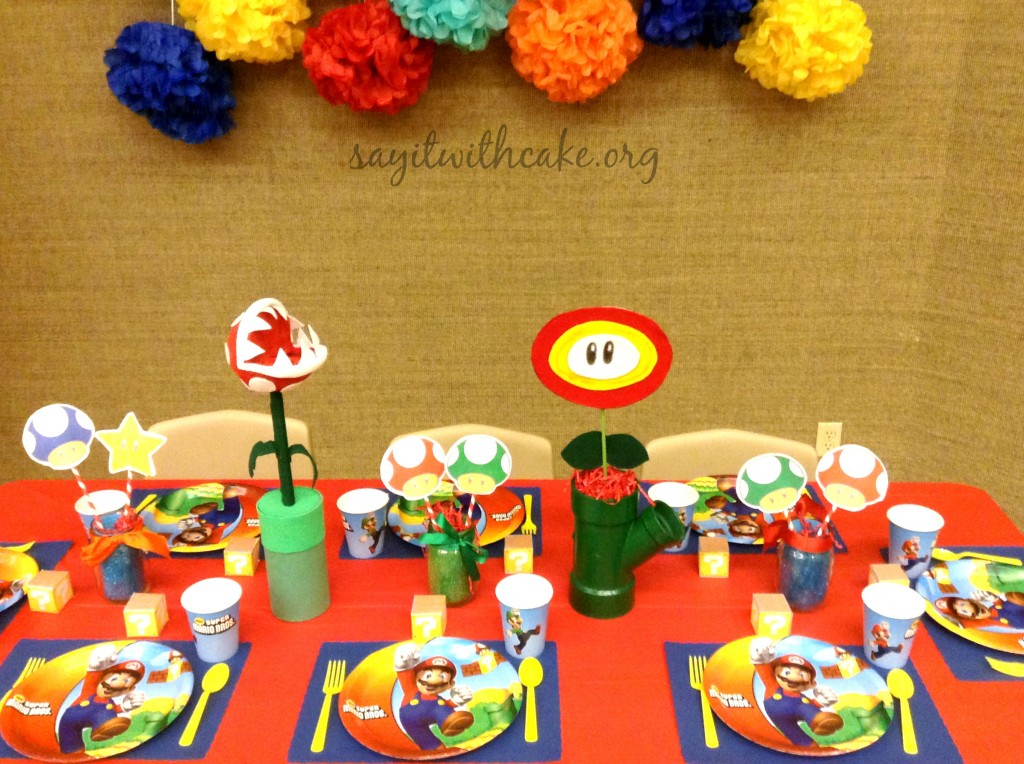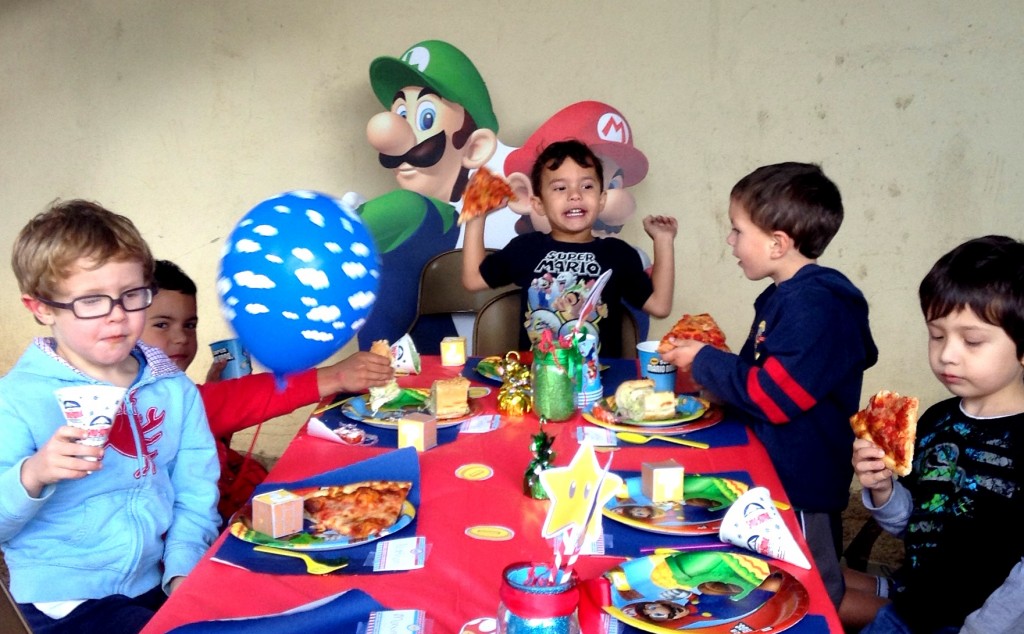 At the party we served Mario pizza pie, Luigi pasta salad, turkey subs, princess peach punch, and snow cones.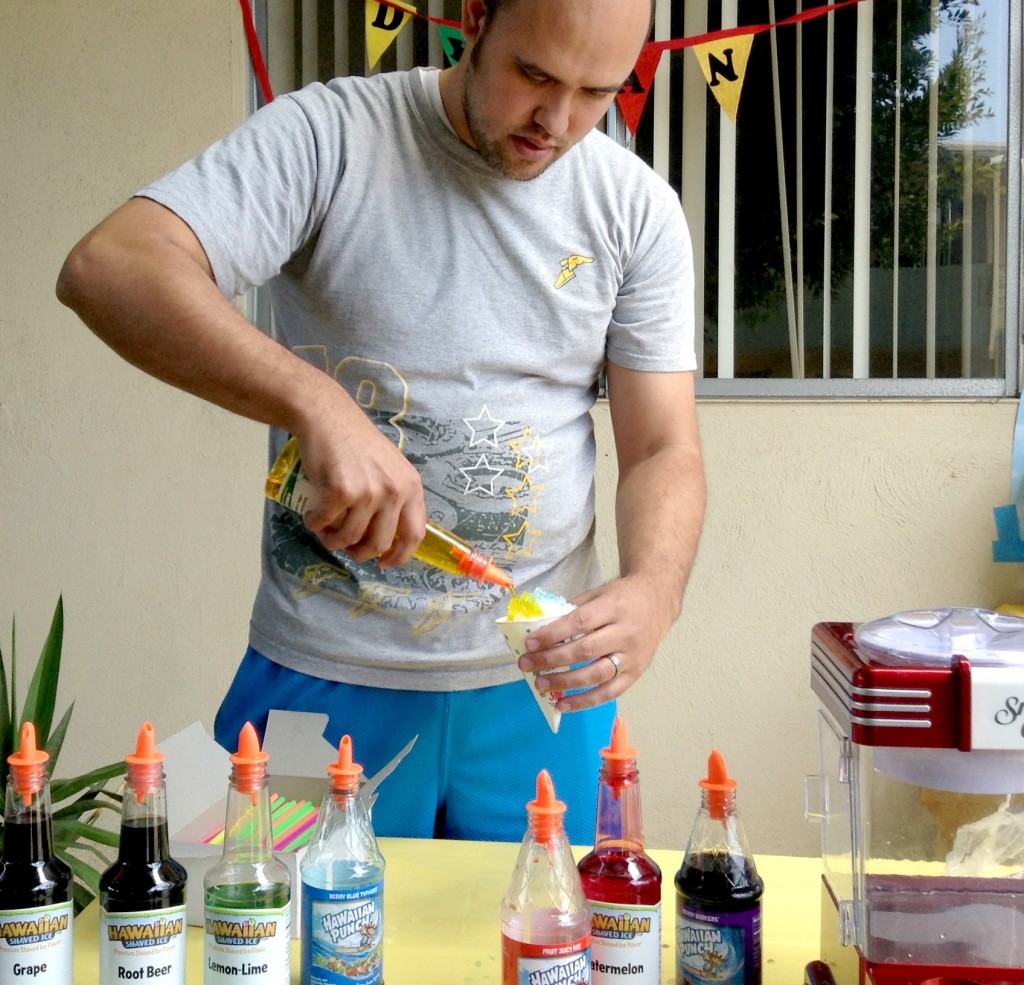 The star piñata was a huge hit.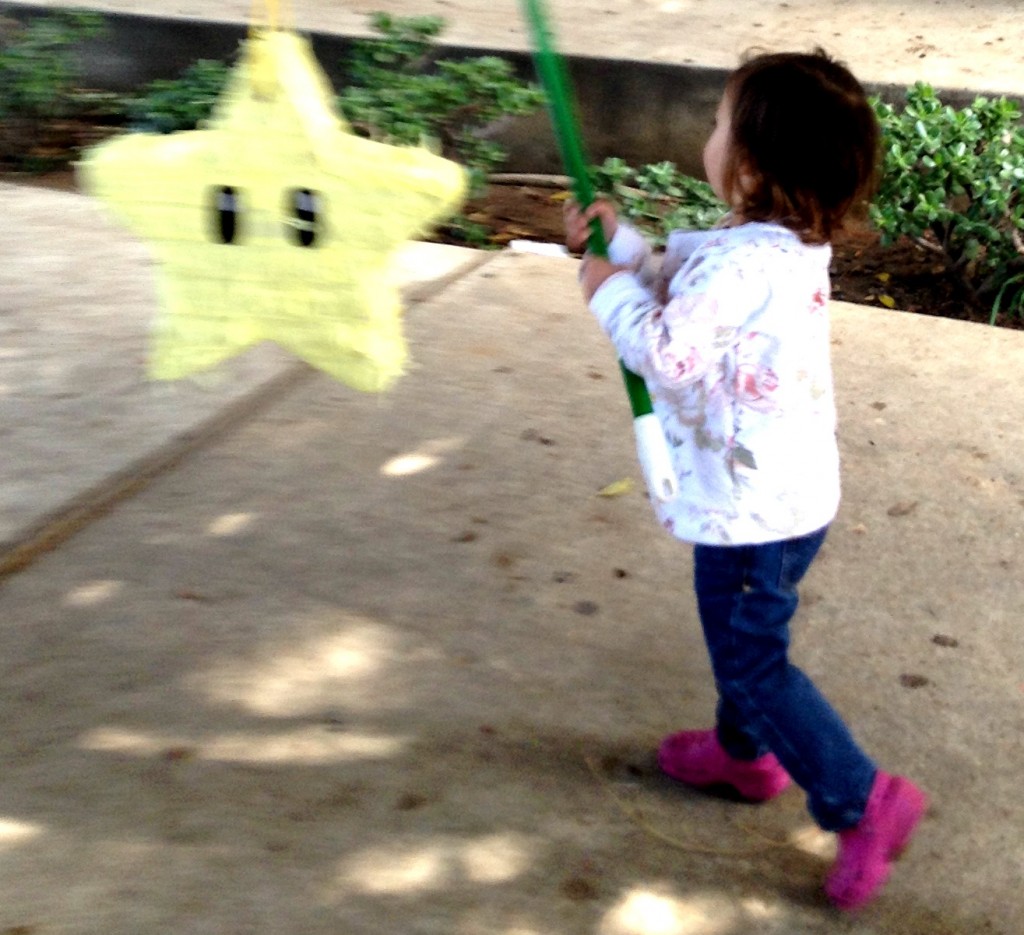 We played pop the bob-bomb by throwing darts at black balloons that looked like bob-bombs.  All I did to create this game was buy a peg board from Home Depot that holes in it already! The balloons stuck in the holes because the knot is on the other side of the board.  The kids loved this game!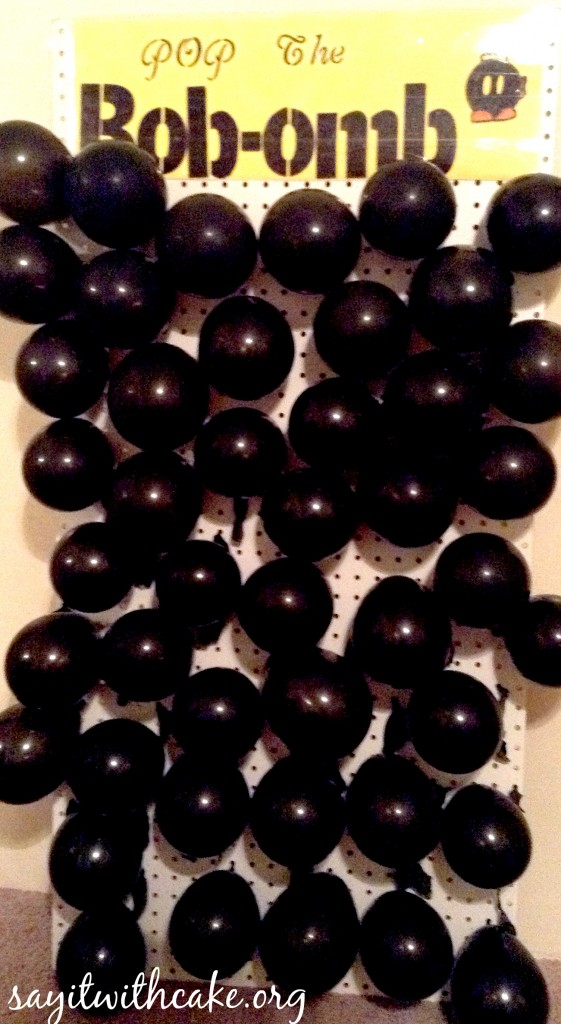 Princess Peach made an appearance and the kids loved her! Especially Dylans friend Matthew!  He didn't leave her side the whole party!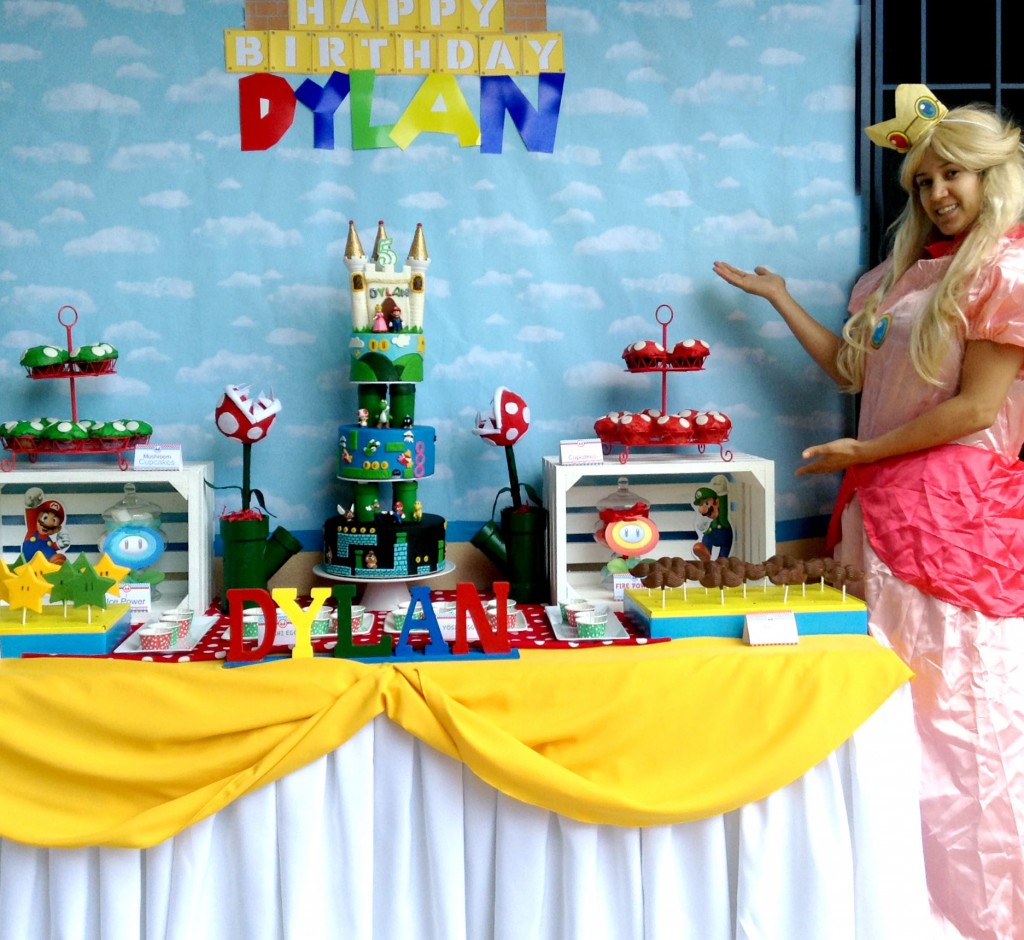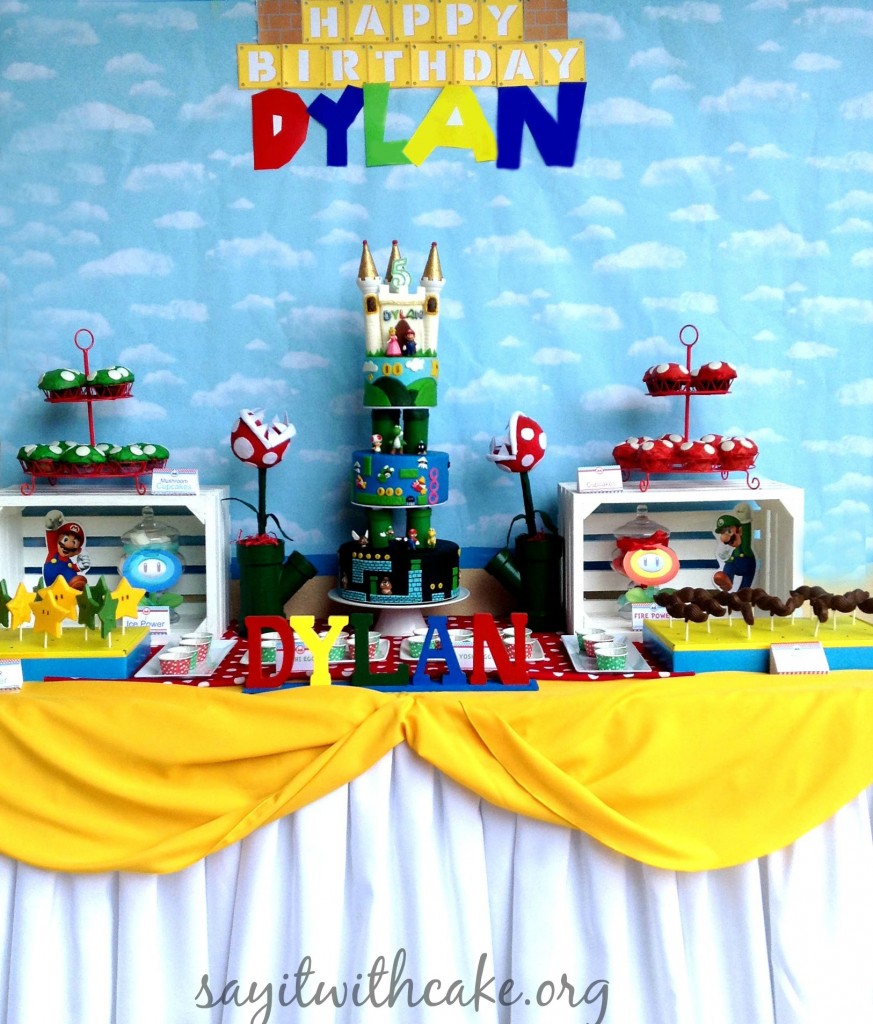 Enjoy!


Other Parties you might like!
My party was featured here!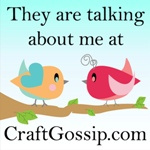 Linked up Here The Country Cook