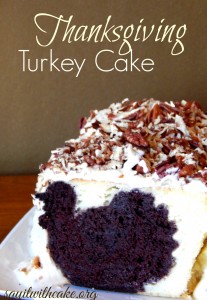 My Grandma Rose  had a tradition of hosting a Thanksgiving dinner the Sunday before Thanksgiving.  When you have a huge family, sometimes it can be hard to get everyone together on the actual day of Thanksgiving.  Sometimes you have to switch years with your spouse (this year my family, next year yours).  My Grandma's tradition  was a great way for everybody to be able to get together and celebrate Thanksgiving every year!  Since my Grandma and Grandpa have both passed away, we still carry on the tradition!  So since I will be having two Thanksgivings this year,  I get to come up with two Thanksgiving desserts.  This cake will be sure to wow my family and I am sure they will be wondering "How did you do that?"! 
recipe and ideas from She Knows, Very Culinary, and Play Party Pin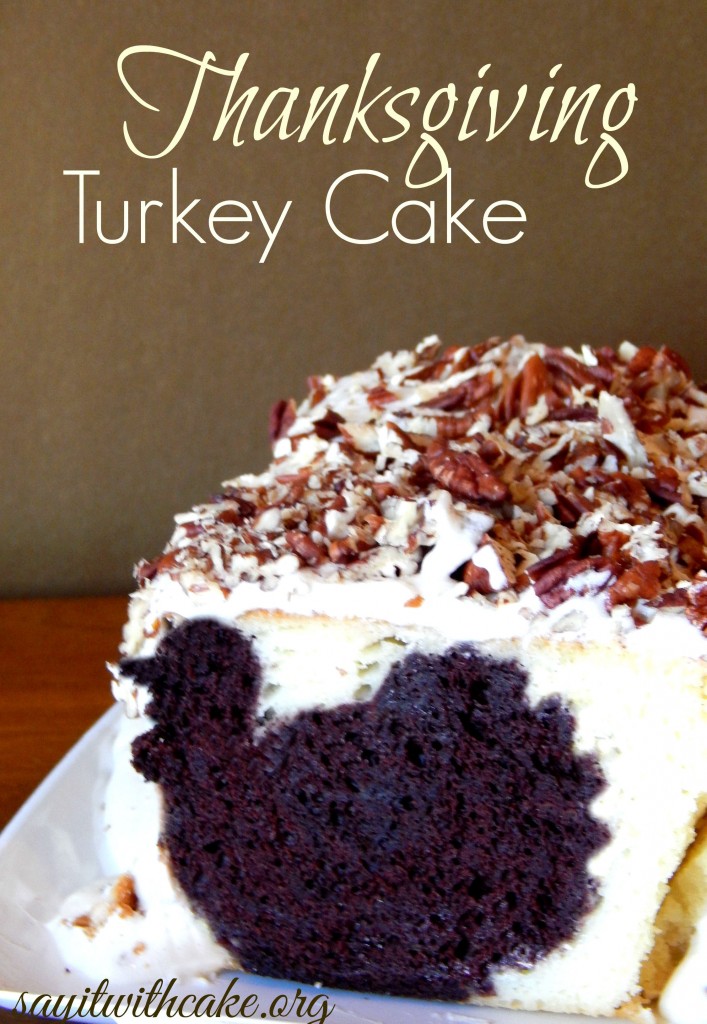 ENJOY and HAPPY THANKSGIVING!
Shamene
My cake was featured here!