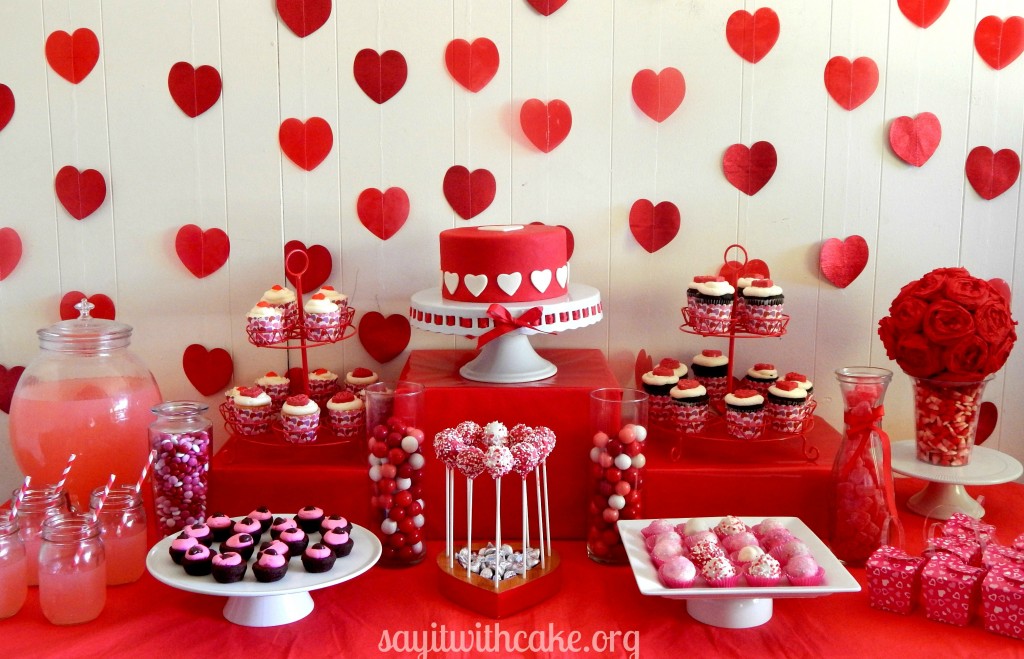 I made this dessert table for my son's Valentine's Day Party.  I have one boy and a husband, so I never have any excuse to make a party with hearts, flowers, and pink….until now! I had so much fun making this party table!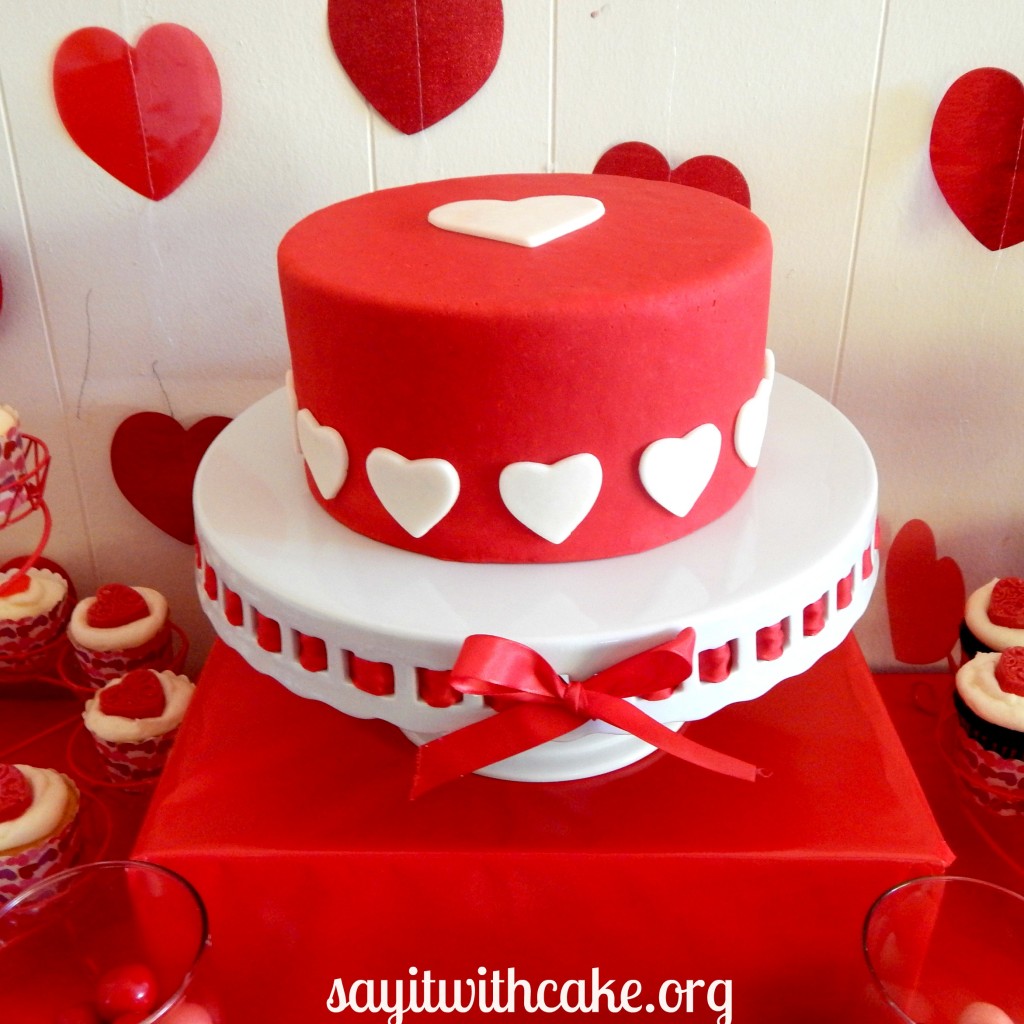 This cake was very simple to make.  I covered an 8 inch cake with red fondant.  Then I rolled out some white fondant and cut out enough small hearts to go around the edges of the cake.  I used a small cookie cutter to do this.   Then I used a larger cookie cutter to cut out a white heart and stuck it on top of the cake using water.   Very simple!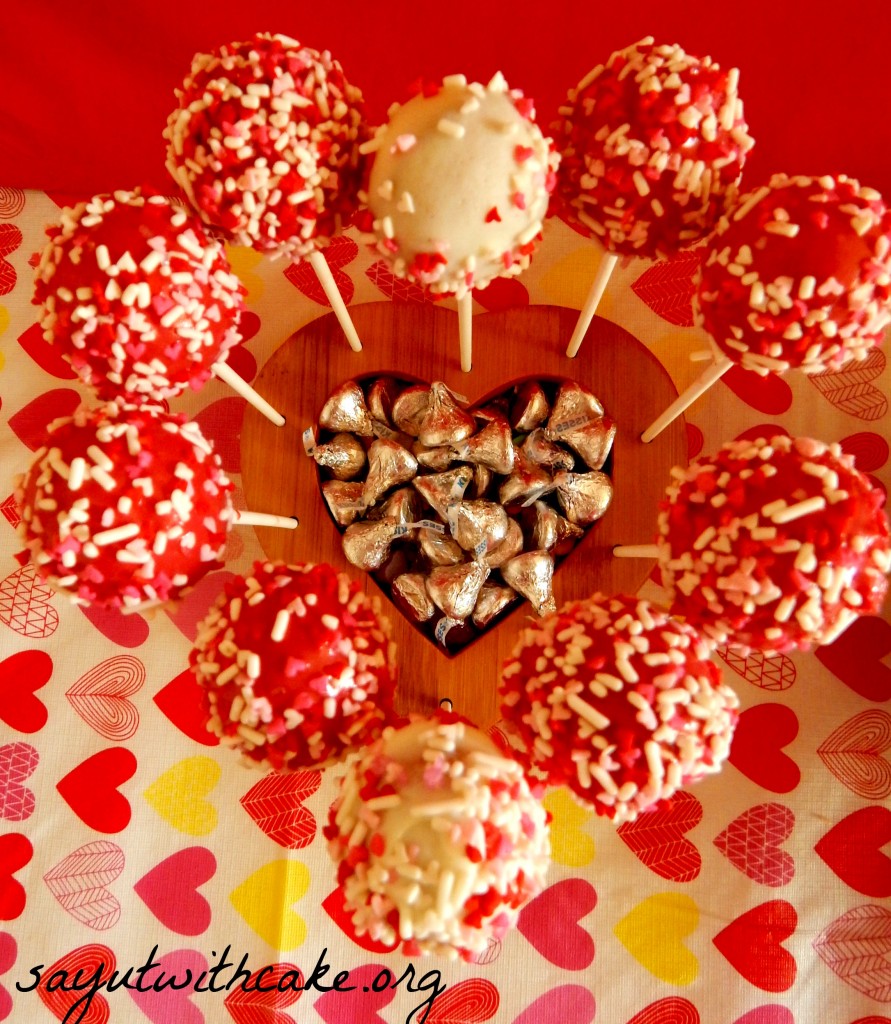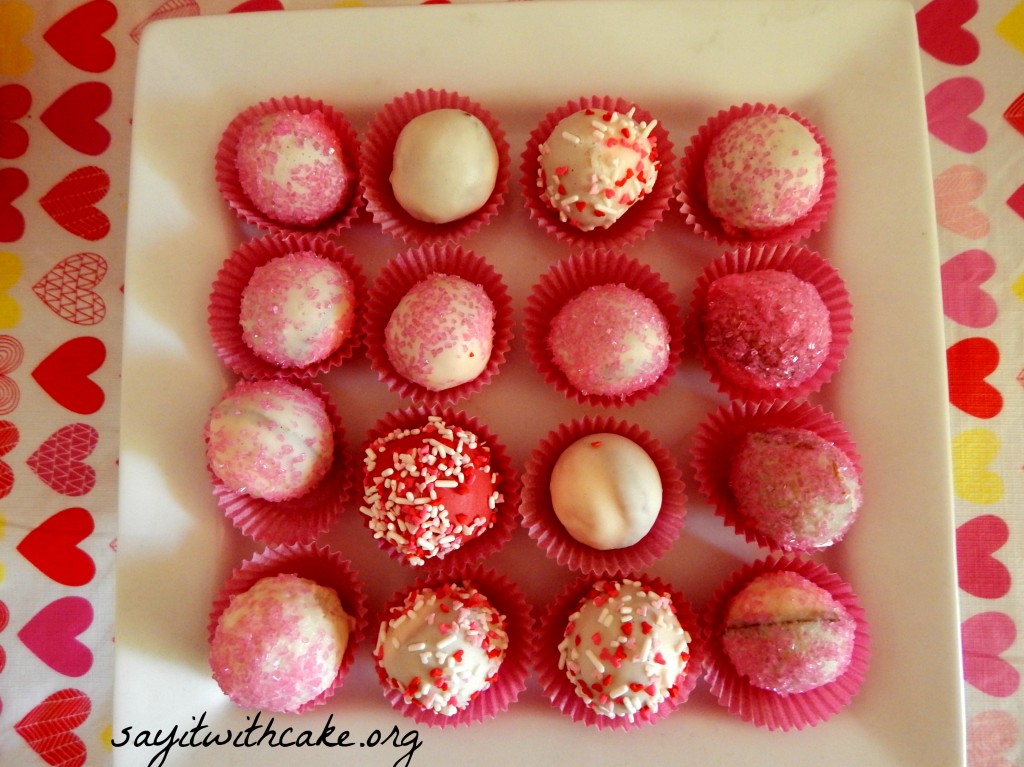 To make these cake pops, I used my baby cakes cake pop maker.  After they cooked,  I cooled them and put them in the refrigerator for 15 minutes.  Then I melted some white candy melts and dipped the cake pop sticks into the candy melts.  I stuck them in the cake pops and put them in the refrigerator for another 15 minutes.  Then, I dipped the cake balls in candy melts and put on sprinkles right away.  They were really fun to make!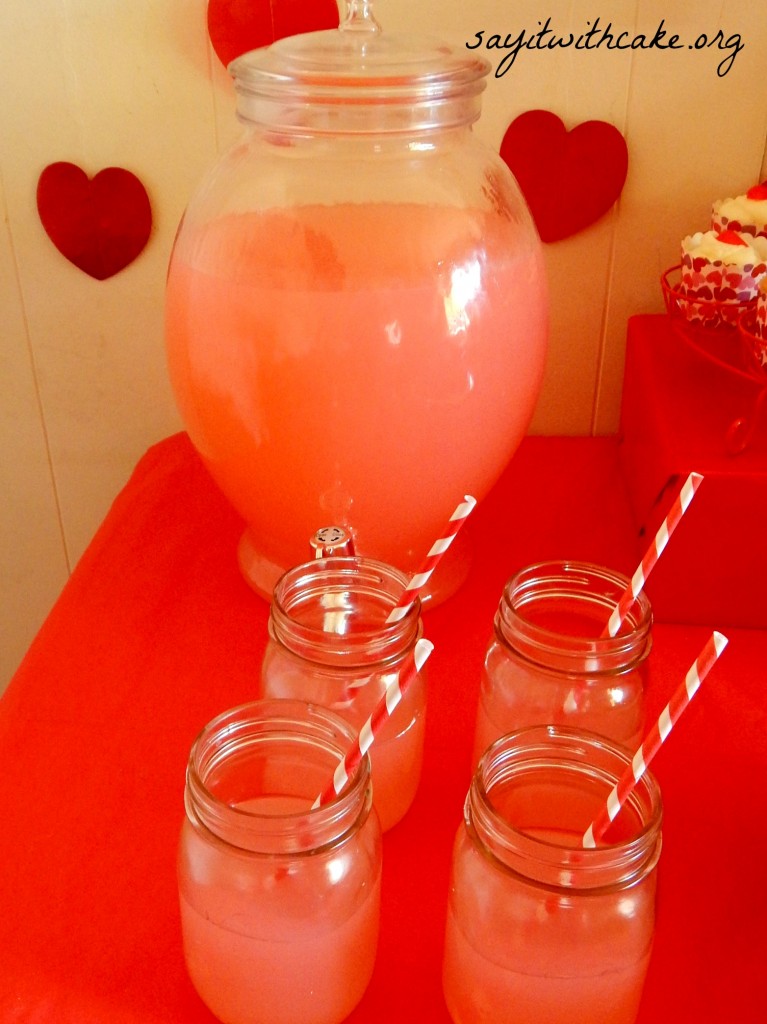 Pink lemonade in mason jars with red and white striped paper straws, so cute!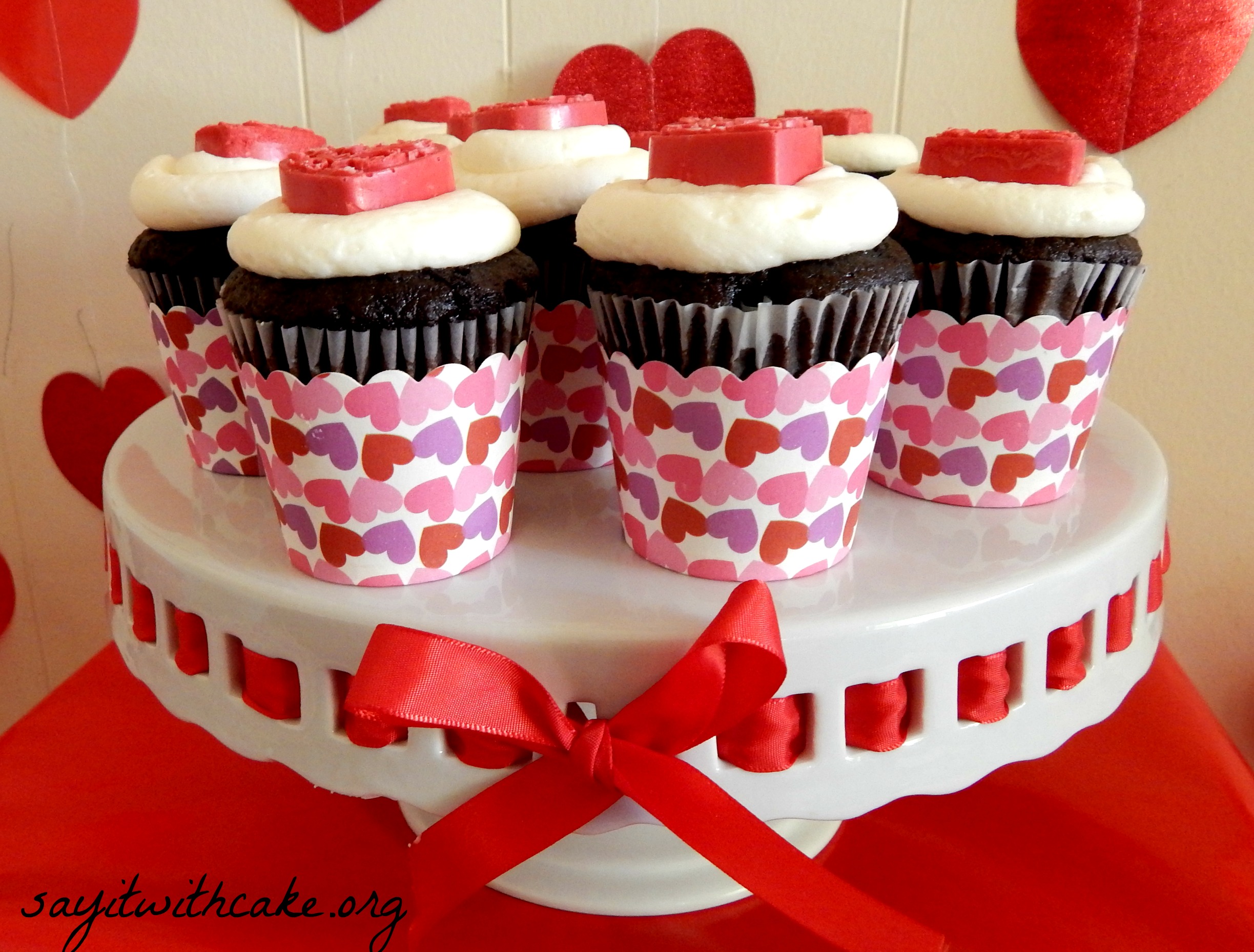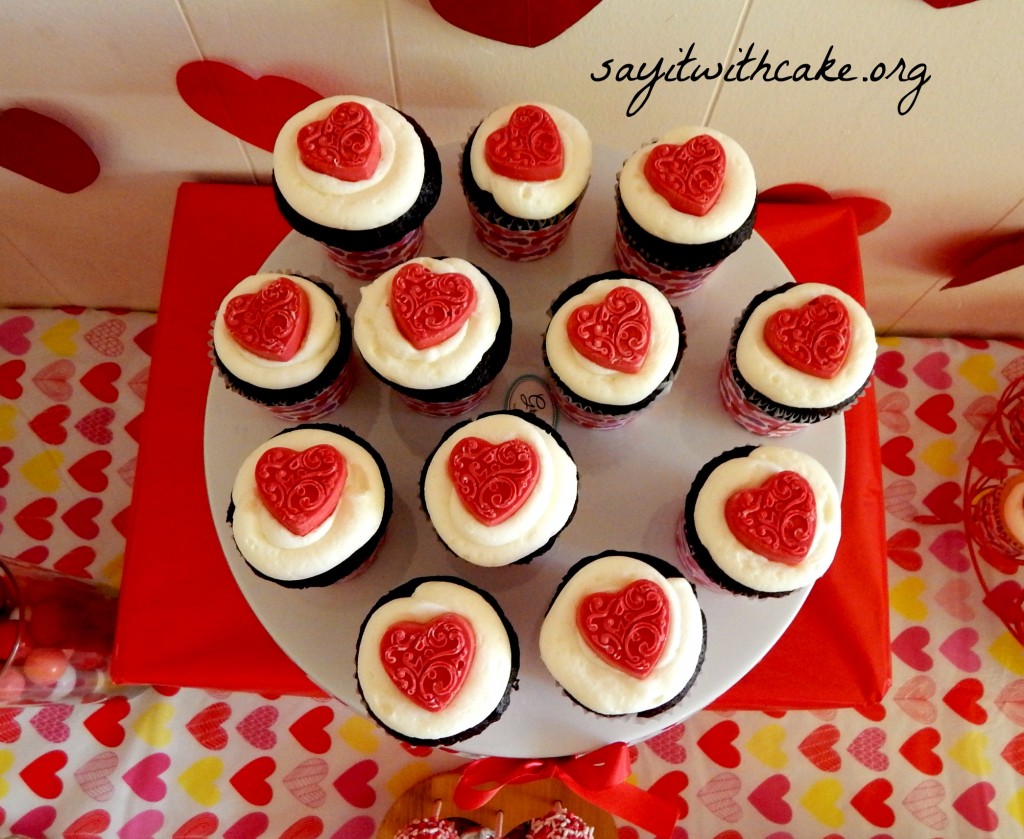 These are chocolate cupcakes with vanilla buttercream frosting.  I made the hearts with a candy mold and red candy melts.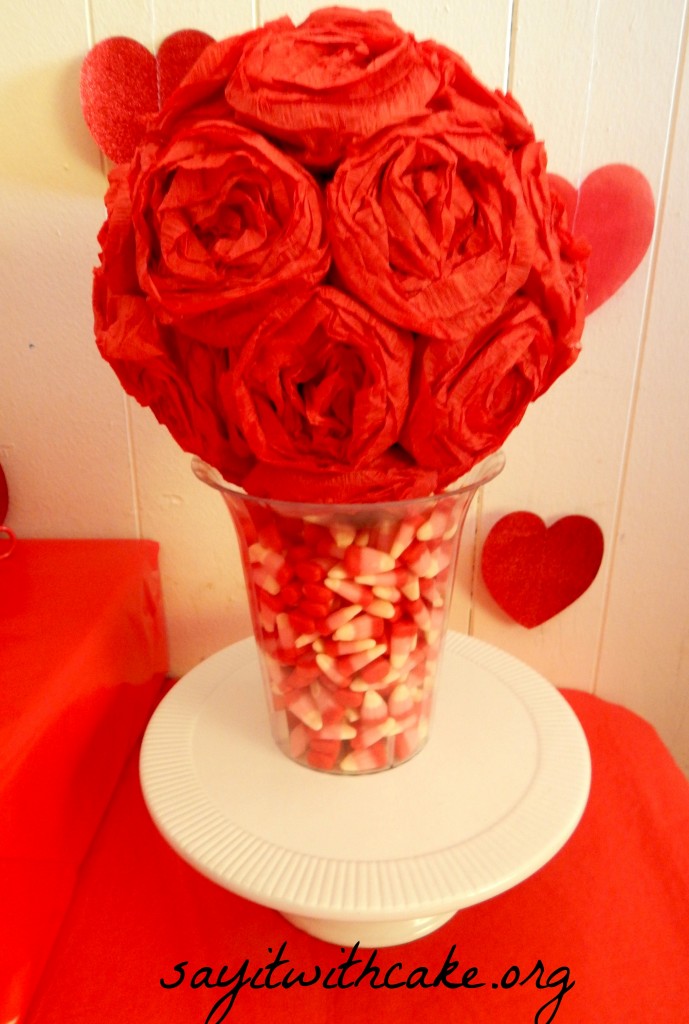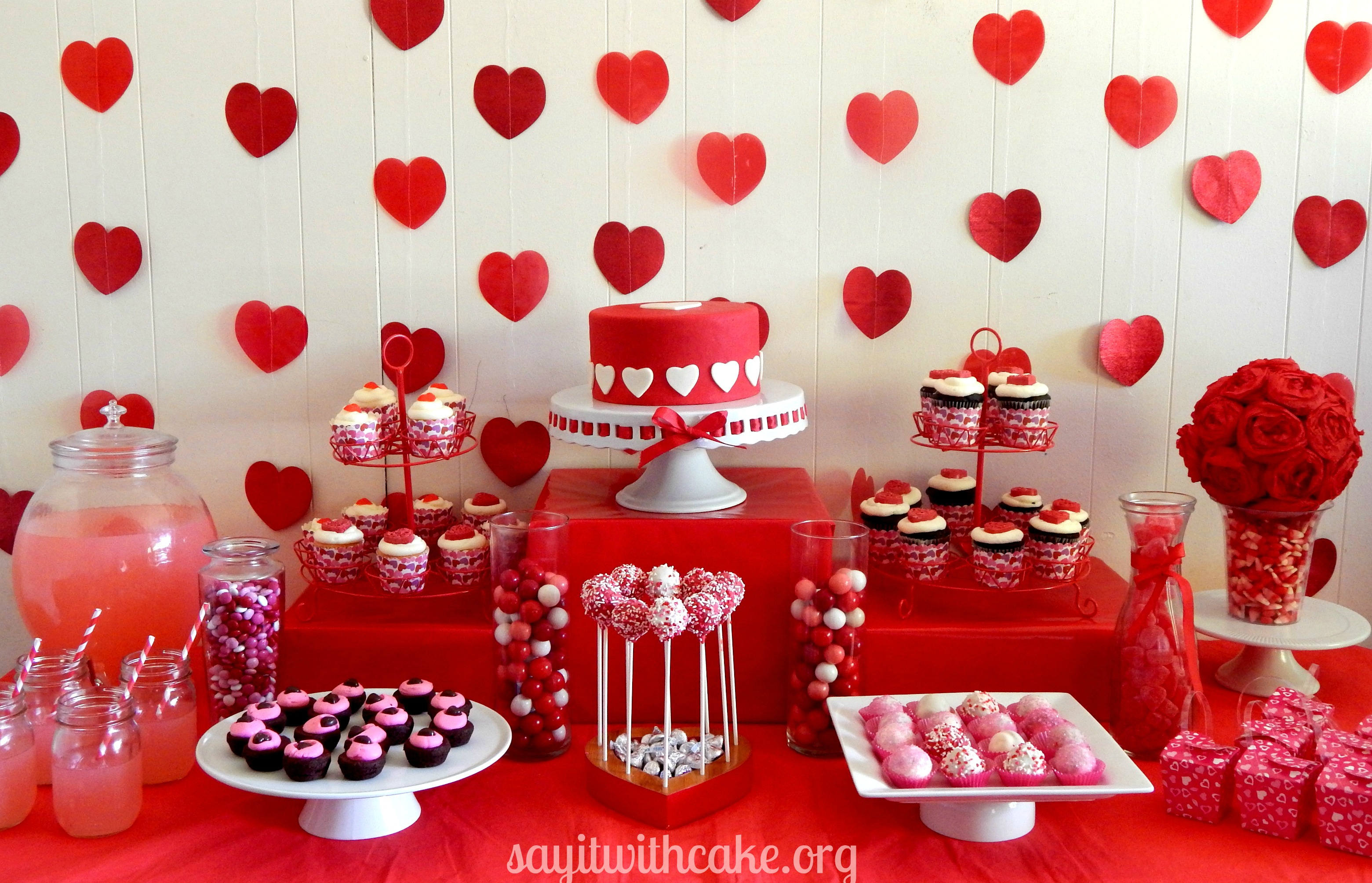 Enjoy!'
Shamene
linked up here http://www.thebetterbaker.blogspot.com/2014/02/ooey-gooey-german-chocolate-bars.html