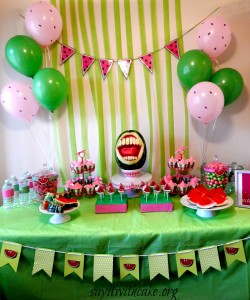 I just adore this watermelon theme  party that I threw for my son, for an end of the summer bash with his neighborhood friends.   From the invitation to the sweets, the decor to the favors, every last touch was watermelon themed in pink and green.   It all starts with the perfect invitation.  I designed this invitation on photo shop and printed it out on card stock.  My son went around to all his little friends passing them out, and that was one of the high lights for him! Four years old is such a fun age!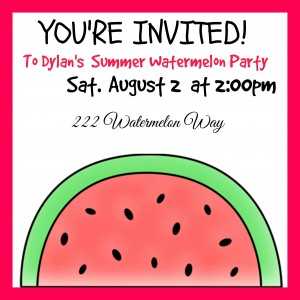 The Decorations included a cute sign that says "keep calm and eat watermelon" Perfect for the event.  The balloons were pink and green filled with helium.  I drew black "seeds" on the pink balloons with a black sharpie.  I cut out pink and green paper and glued them onto water bottles to fit the color scheme.  I made a Watermelon Piñata based on the piñata from Ohhappyday.com using card board and crepe paper! I filled it with delicious candy.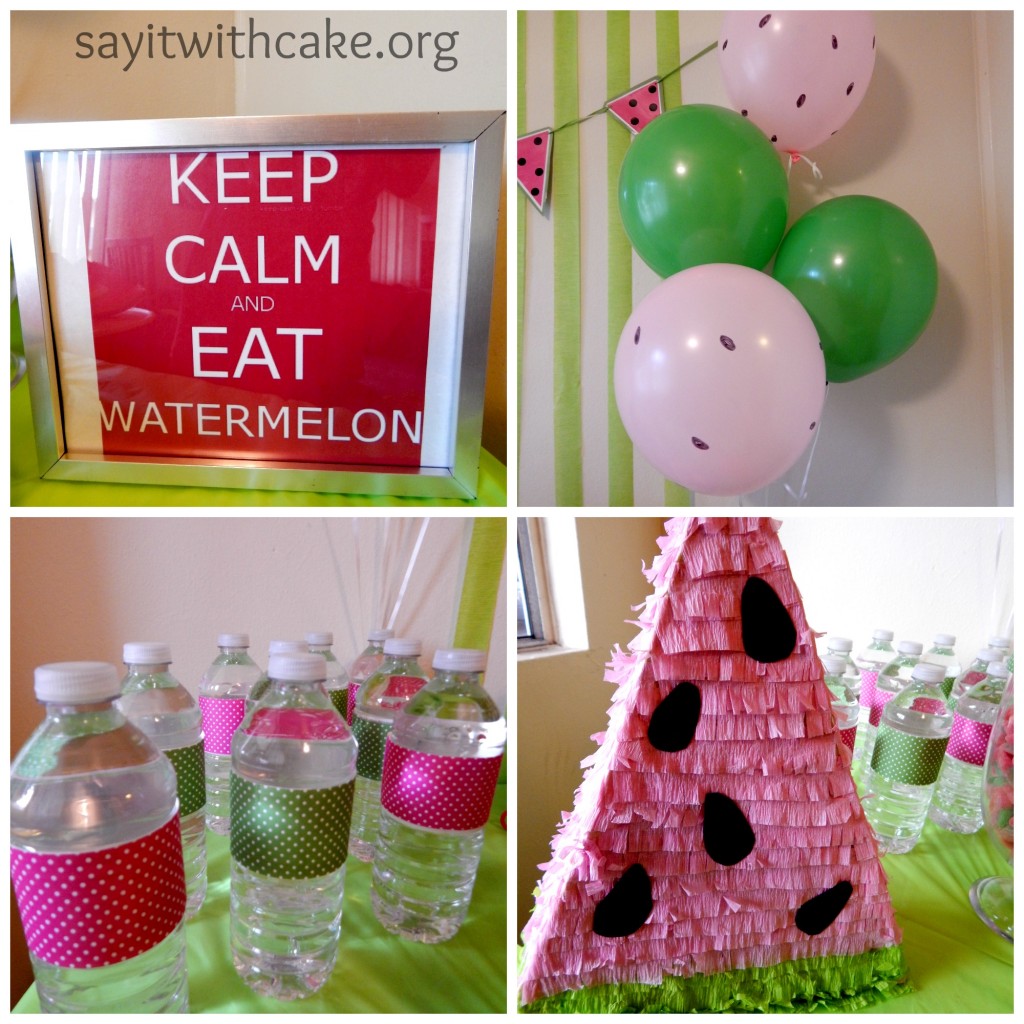 The Centerpiece is a watermelon carving I tried for the first time!  It was really fun to make!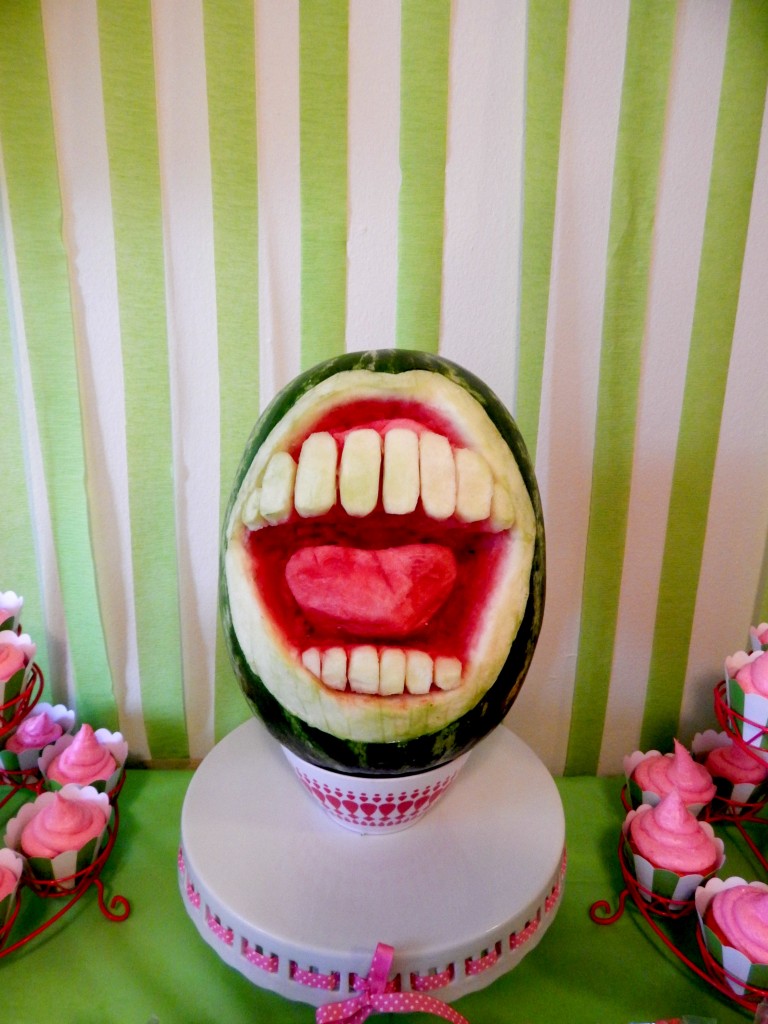 Some of the food included watermelon jello on the rind, watermelon on a stick, watermelon flavored cupcakes, and watermelon candy!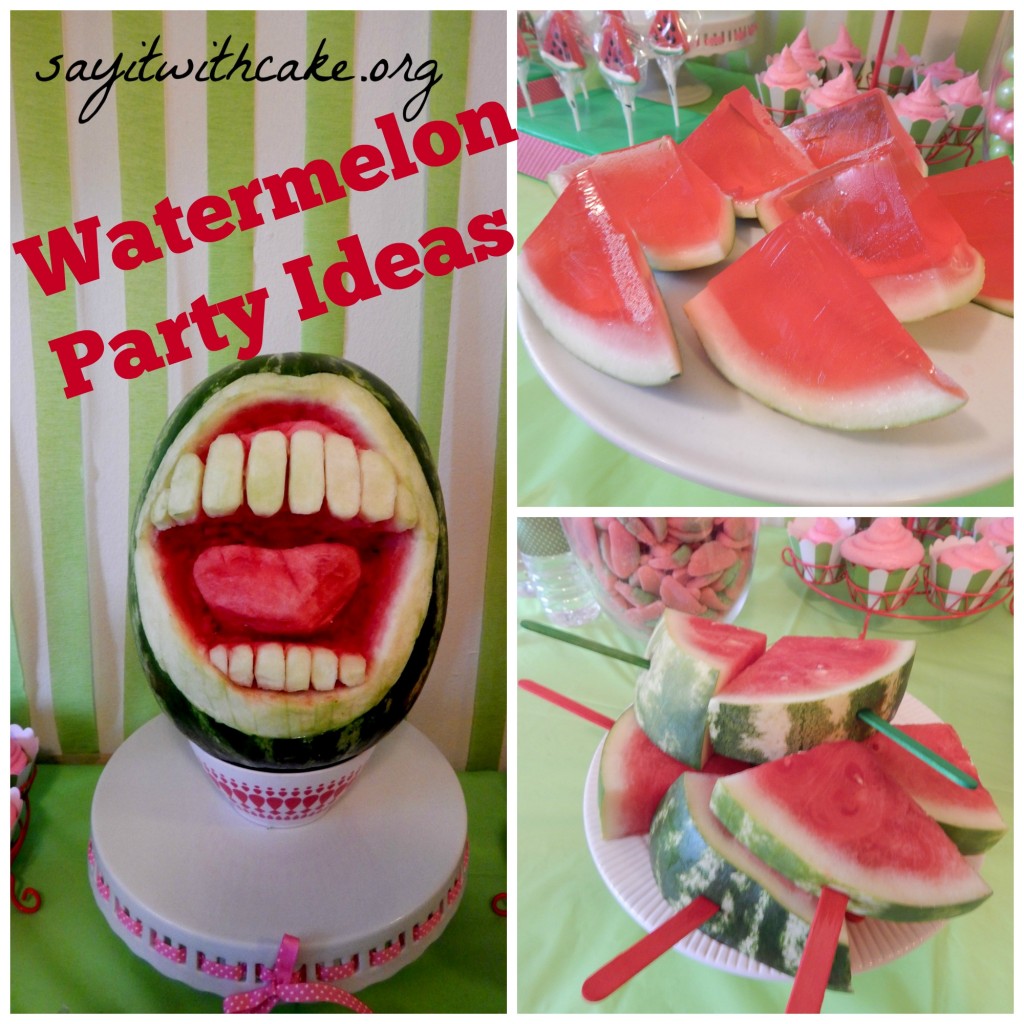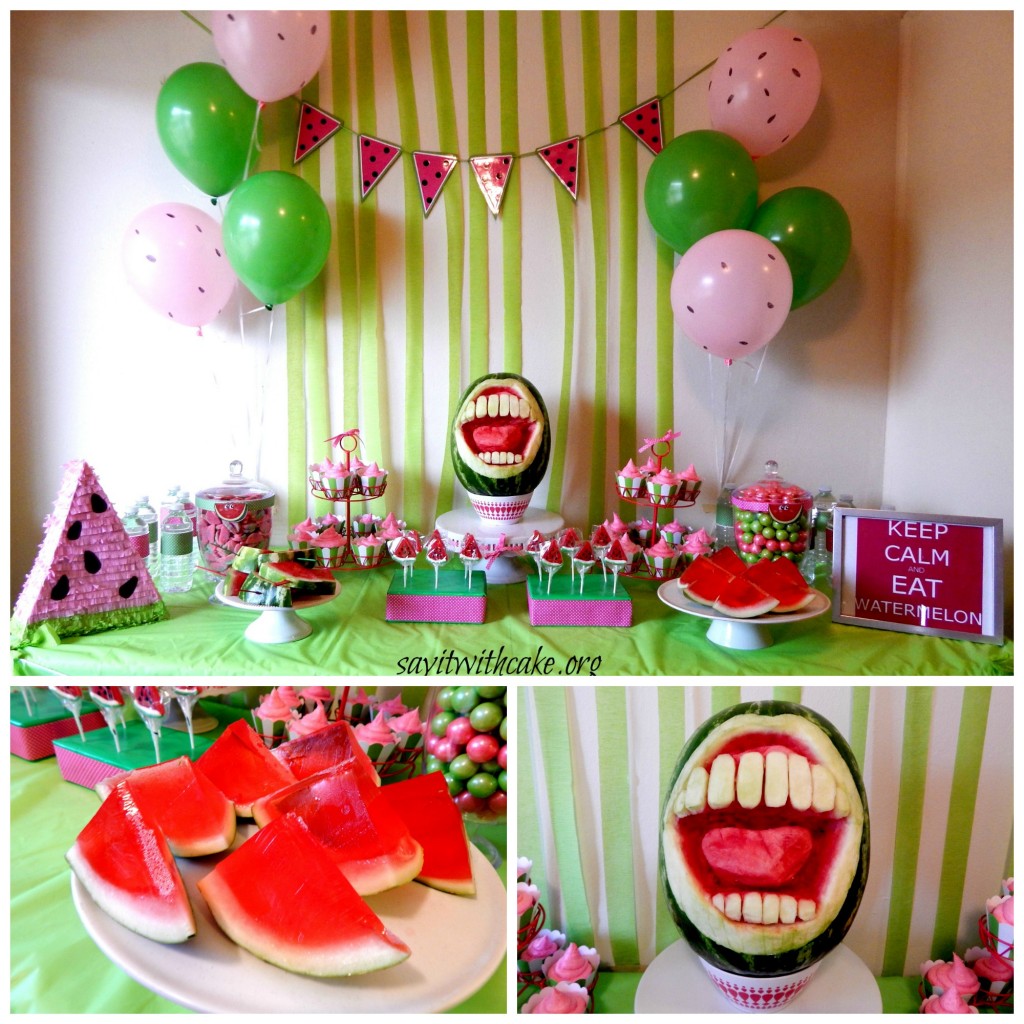 I made these watermelon flavored cupcakes with watermelon cupcakes filled with chocolate chip "seeds" and topped with yummy watermelon buttercream frosting that I piped on with a large circle tip.  The recipe is below.  I was going to put chocolate chip seeds on top, but they ended up not looking right.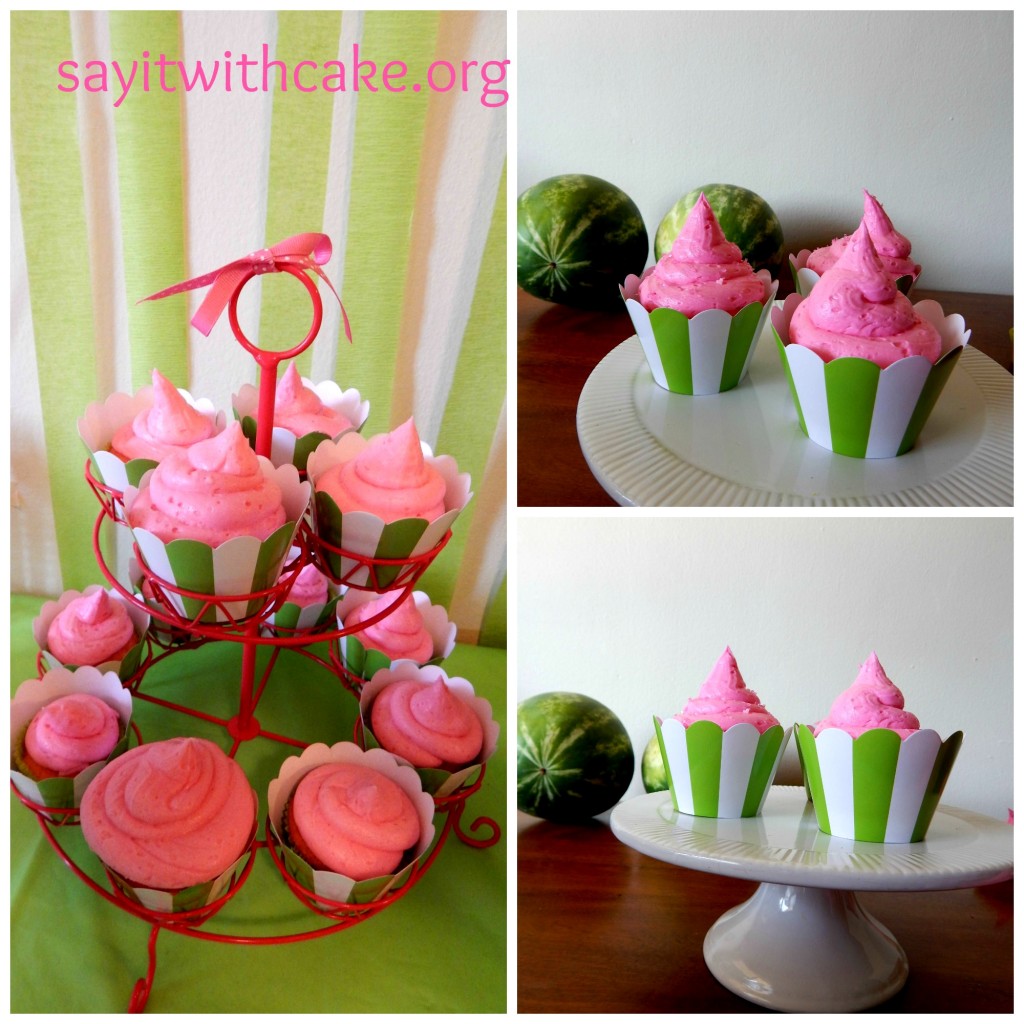 For the candy, I found the watermelon suckers and gumballs at Oriental trading company,  and the watermelon gummy candy at my local dollar store! What a great find that was!
I hope you like this party and that you can find some great ideas for your next summer watermelon party!
Thanks,
Shamene
 Other Watermelon recipes you might like