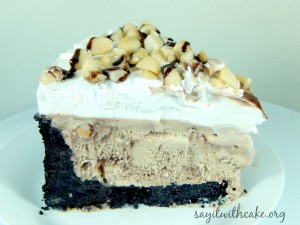 On my last trip to Hawaii, my family and I went to Kona and ate at Big Island Grill.  The food was delicious, but what I loved the most was the "Kona Pie".  Kona Pie is rich creamy mocha almond fudge ice cream piled high on an Oreo cookie crust, topped with fresh homemade whipped cream, hot fudge, and macadamia nuts! Yum! We went back several times to this restaurant just for the Kona Pie! Since I have been home, my husband and I have had cravings for Kona Pie many times.  I knew this would have to be my next dessert for my blog.  Since there is no recipe from the Big Island Grill, I made my own.   It is super easy with only 3 ingredients!  I hope you like it as much as I do!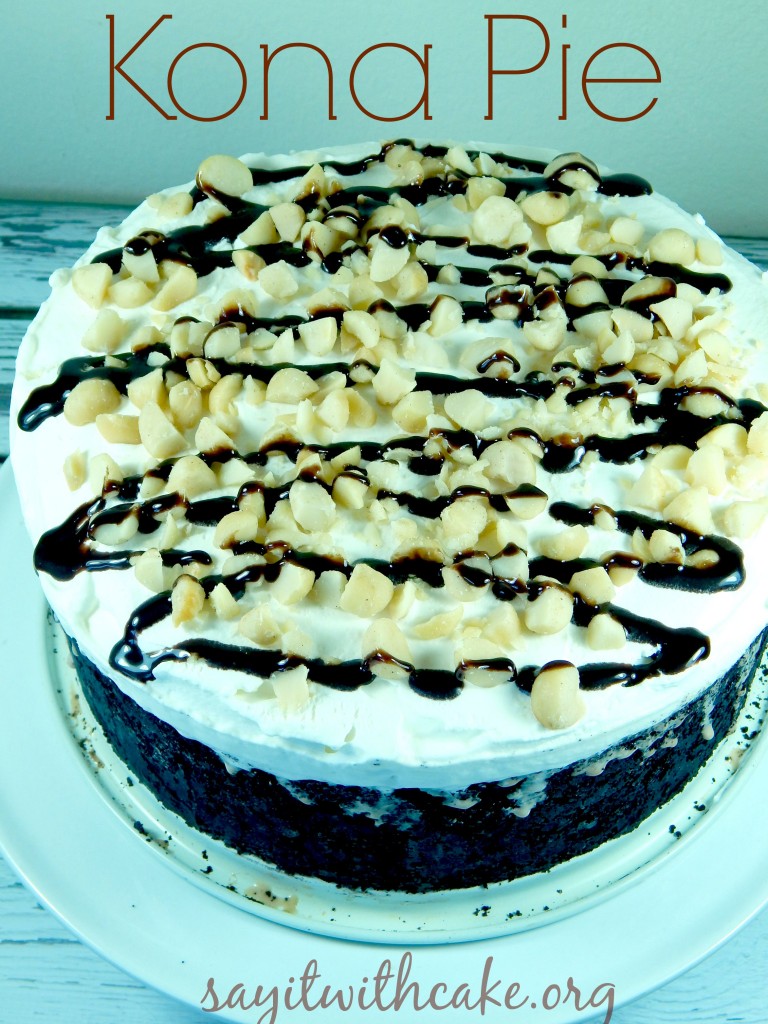 To start, get 2 packages of Oreo cookies and put them in the food processor.  This will make the cookies the perfect texture for the crust.   Put the cookies into a bowl and add 2 sticks of melted butter.  Mix it all together and spread out over the bottom and sides of a 9 inch springform pan.  Put it into the freezer and freeze for several hours.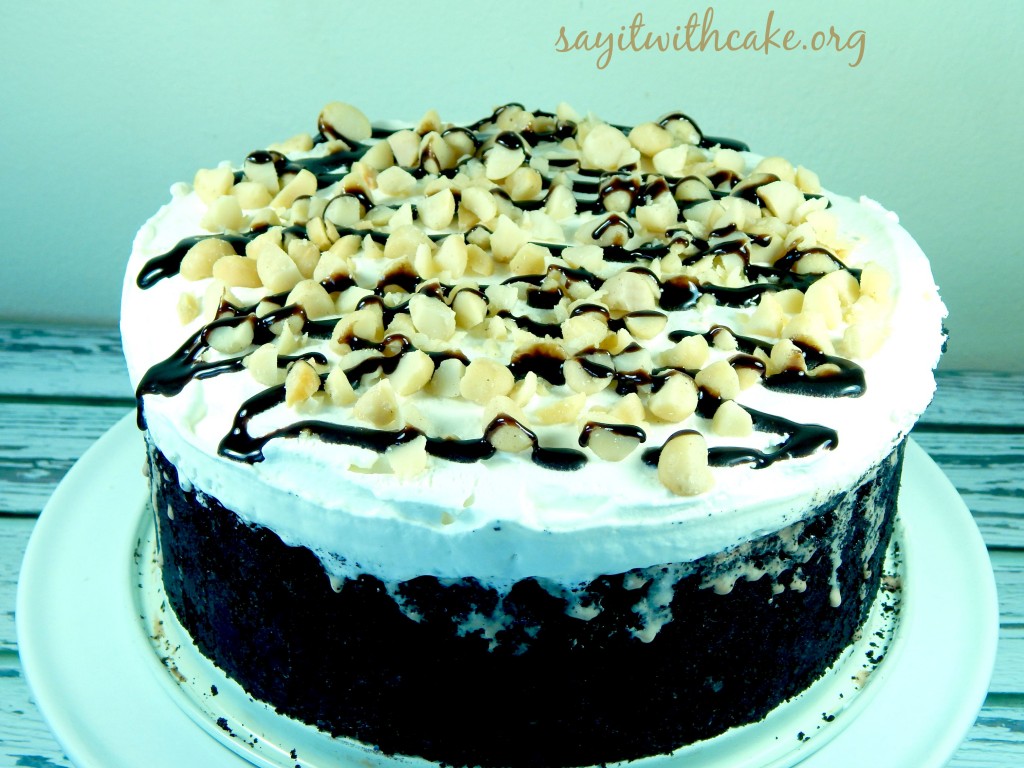 Take one gallon of mocha almond fudge ice cream and let it melt slightly enough to mix.  Mix it all up and put it on top of the cookie crust.  Make sure you press all of the ice cream down so there are no air pockets.  Put it back in the freezer and freeze over night.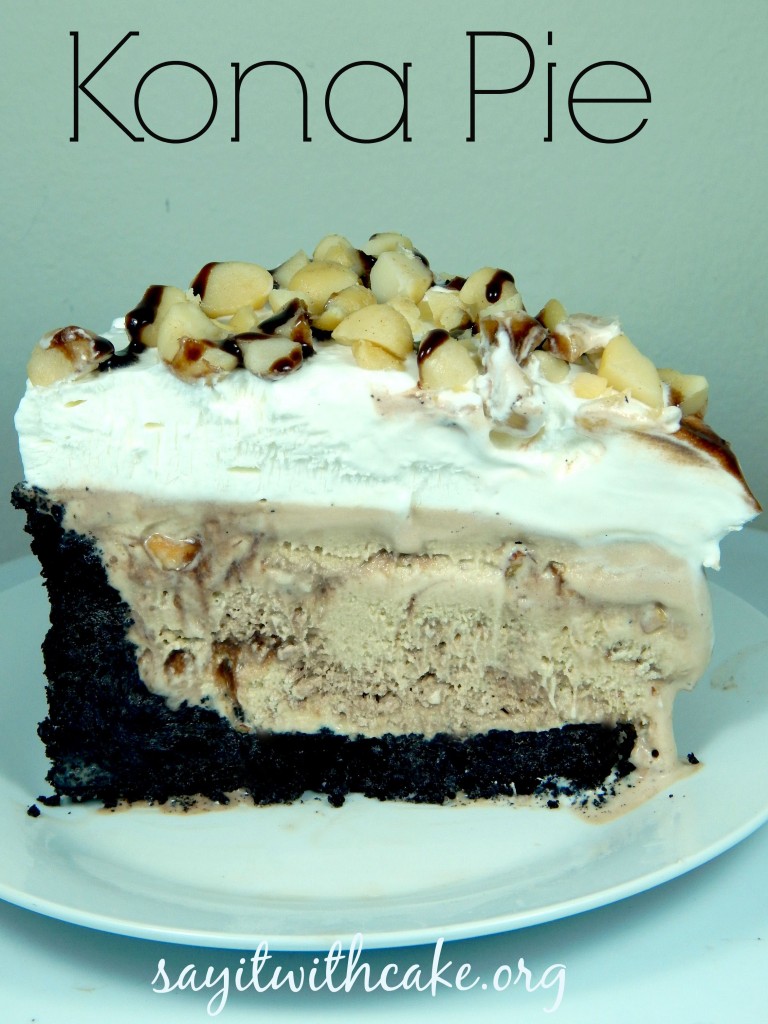 Next, whip up some whip cream and cover the top of the pie.  When you are ready to serve, you can pour fudge and sprinkle macadamia nuts over the entire pie, or individual slices.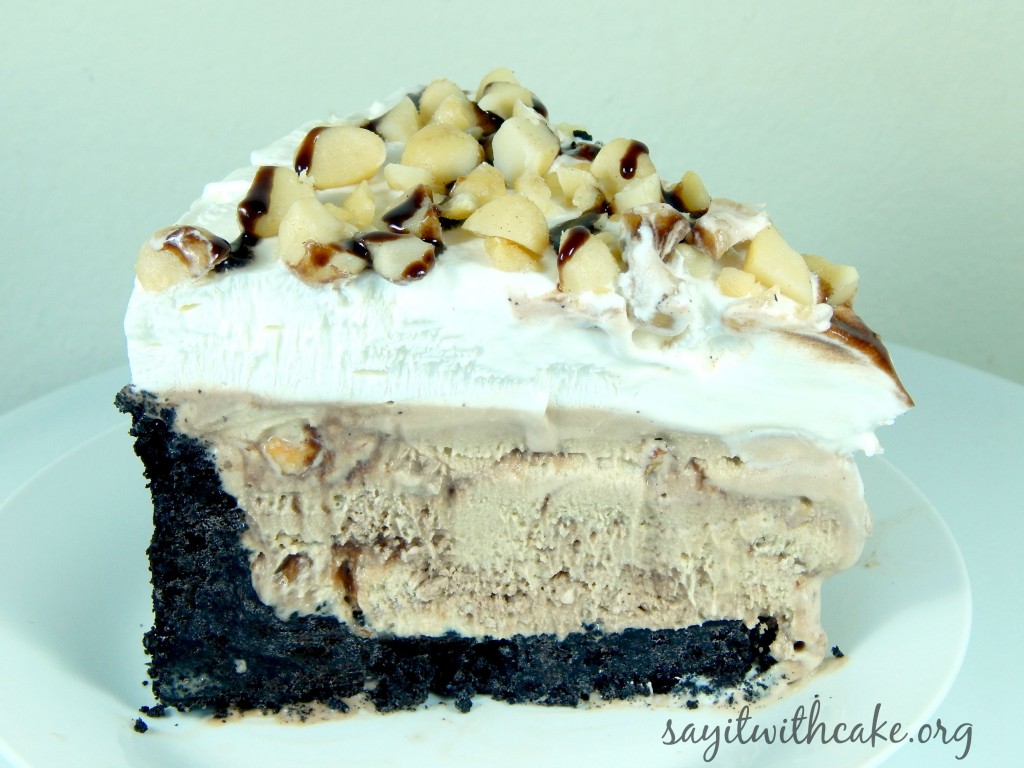 Ingredients
Crust

2 packages of Oreo cookies
2 cubes of butter

Filling

1 gallon mocha almond fudge ice cream

Topping

whip cream
fudge
macadamia nuts
Instructions
Crust

blend cookies in the food processor
add cookies and melted butter into a bowl
mix until all butter is incorporated
press onto 9 inch springform pan
freeze for several hours

Filling

mix ice cream in bowl
scoop into crust and press down with spoon
freeze over night
top with whip cream, fudge, and macadamia nuts
http://sayitwithcake.org/kona-pie/
Enjoy!

More Hawaiian desserts you might like!