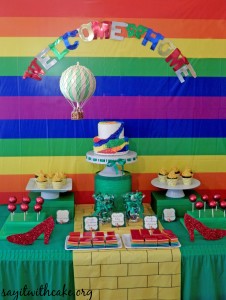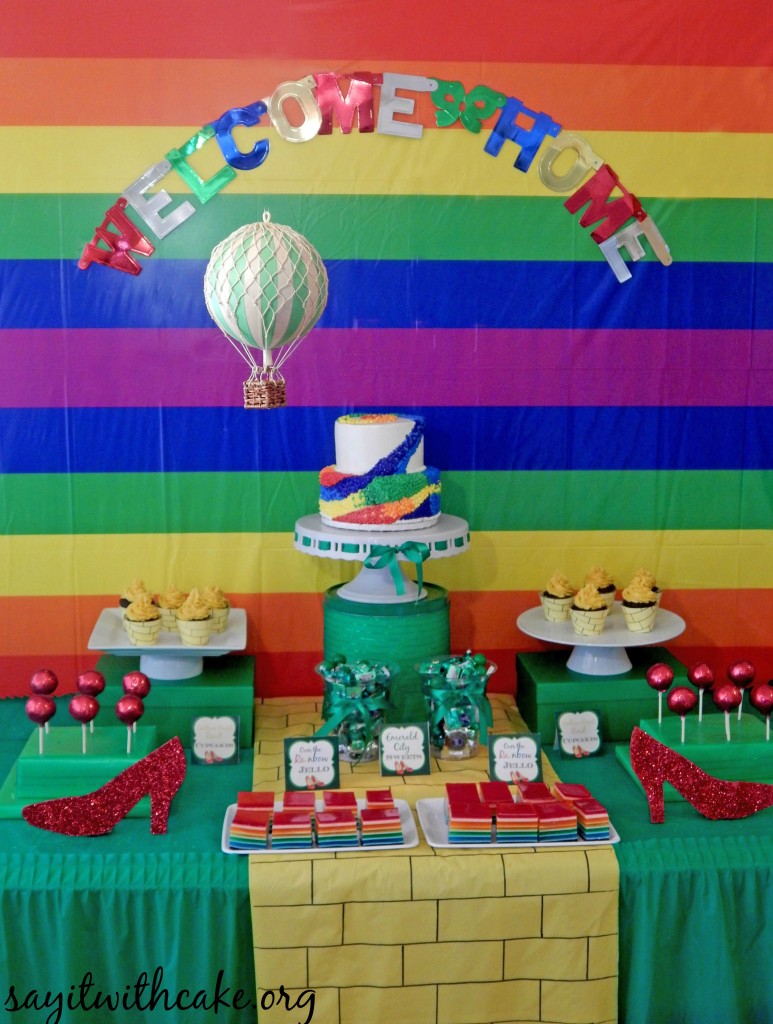 I created this Wizard of Oz Welcome Home Party for my mom who finally moved back to California after 4 years in Florida.  I based the party around the famous line "There is no place like home" from the movie The Wizard of Oz.  This was always one of our favorite movies growing up.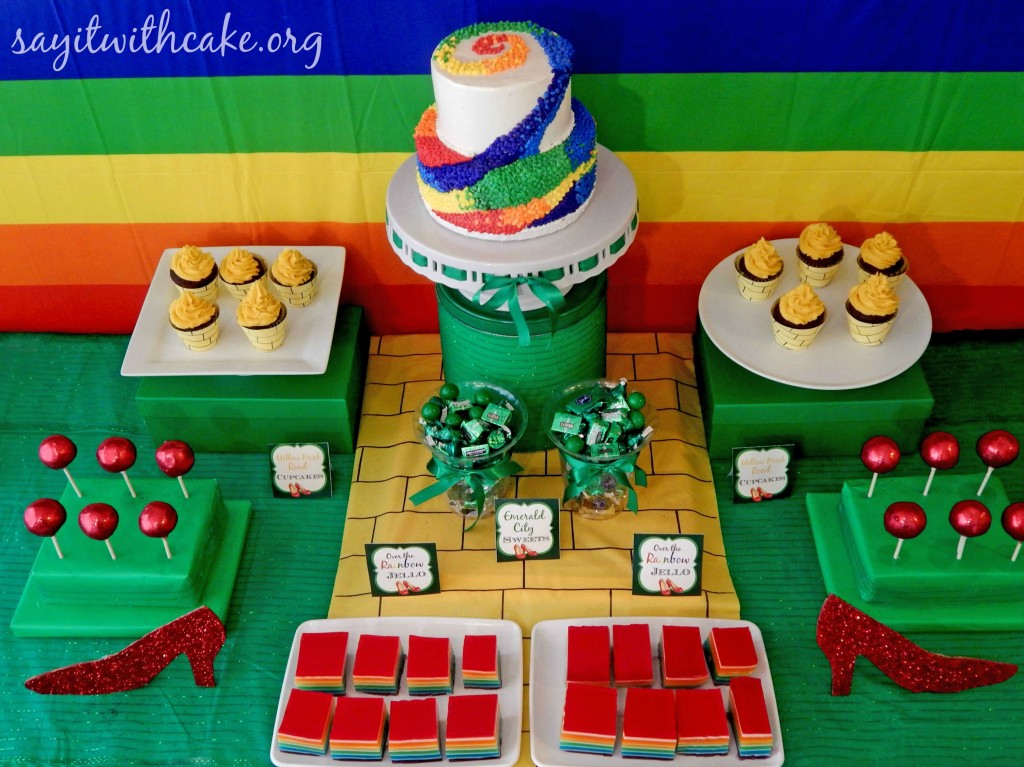 For this Wizard of Oz Welcome Home Party I took my favorite parts of the movie and based my treats on them! The cake, jello, and backdrop are based on the song "Somewhere over the rainbow"

This rainbow jello is a favorite treat that my Grandma Rose used to make for us at family gatherings.  It is very easy to make, but VERY time consuming! I have a greater appreciation for all the rainbow jello she used to make! You can find the recipe here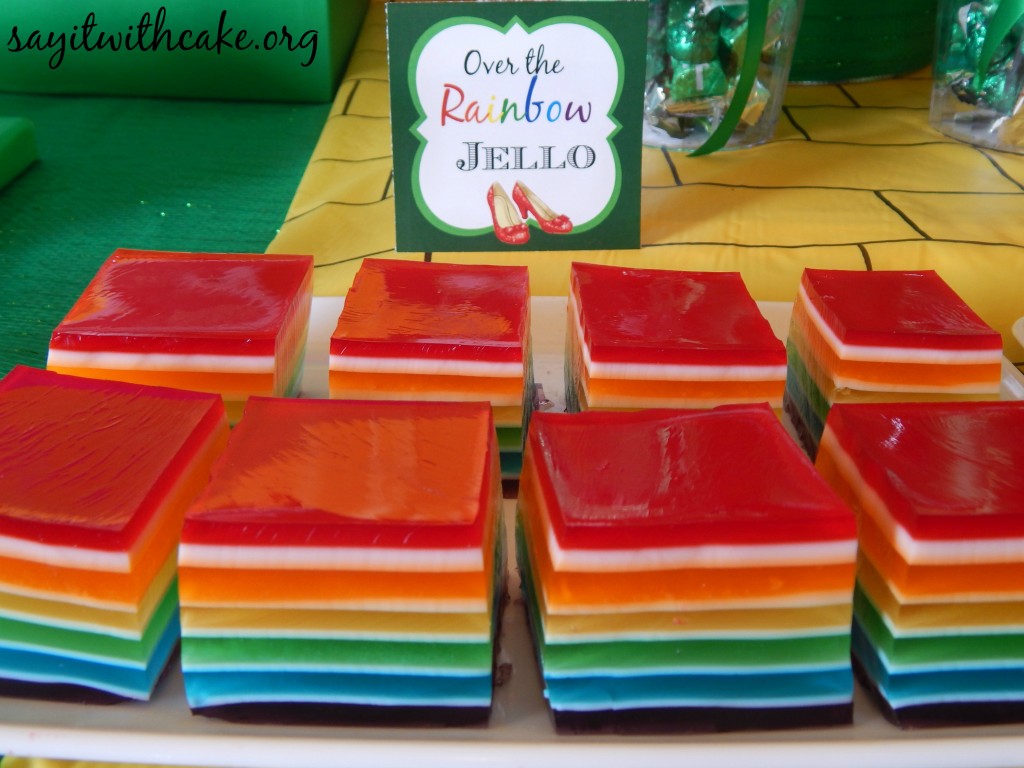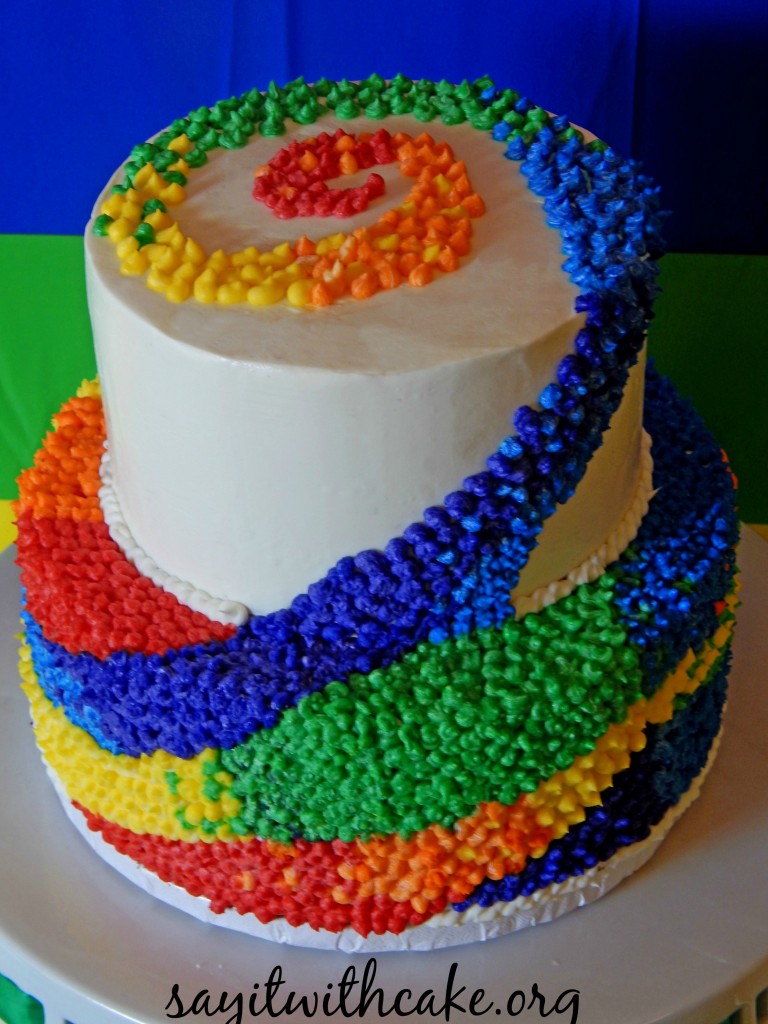 For this Wizard of Oz Welcome Home Party, I made the cake as a rainbow centerpoint of the table.  It is a two tier chocolate cake.  The top layer is cookies and cream filling with white chocolate ganache.  The bottom layer has raspberry mousse filling with white chocolate ganache frosting.  I piped all the rainbow color dots by hand using a small round tip and 5 different colors of butterecream.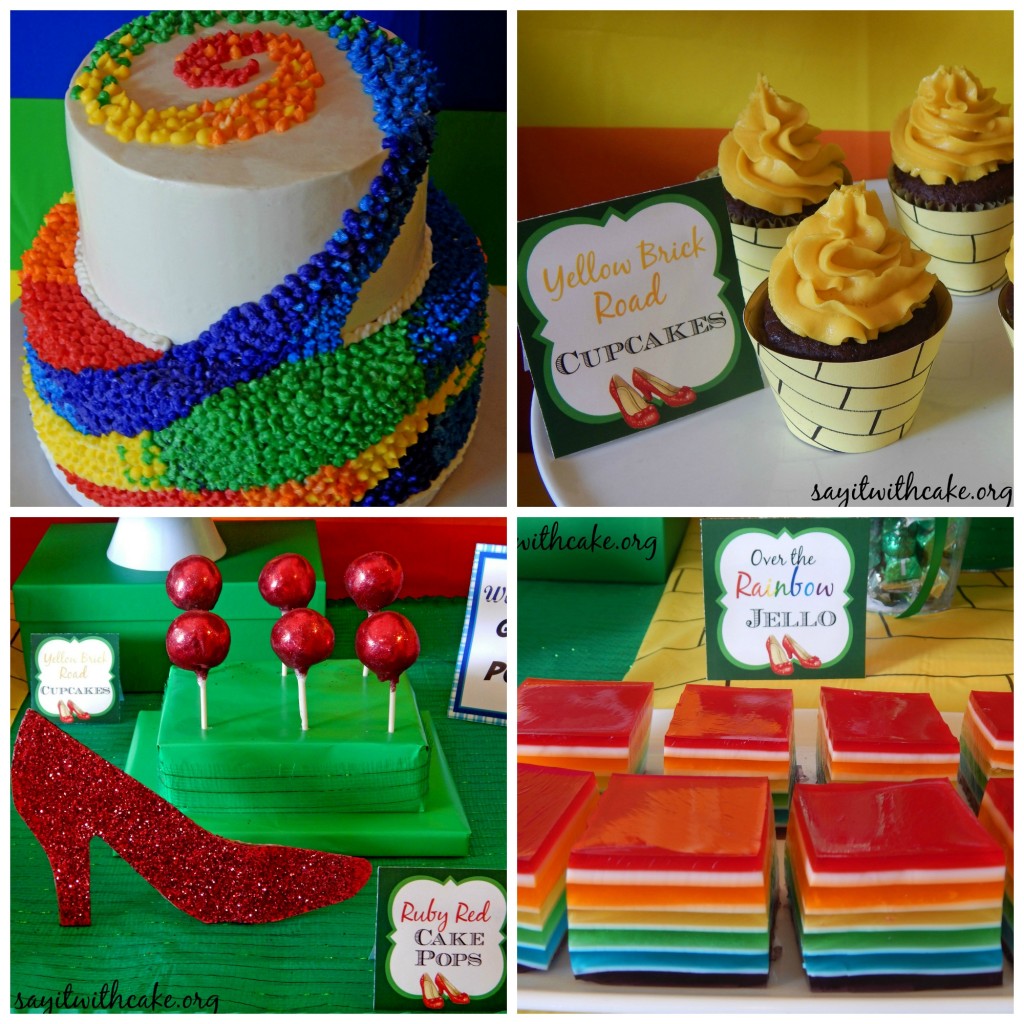 The cake pops are based on the part of the movie where Dorothy clicks her heels three times and says "There is no place like home".  I made vanilla cake pops and dipped them in white chocolate.  After they dried, I painted a layer of water using a new paintbrush, then quickly painted red edible disco dust all over the pop.  It was so fun and easy enough that my four year old son helped me make two of them.  Can you tell which ones he did? He is very good!  These cake pops were the favorite item next to the jello, and the guests kept asking if they were edible because they are so pretty and sparkly.  Yes disco dust is edible! My husband thinks they look kind of like Christmas ornaments.  I agree 🙂  The yellow brick road cupcakes were chocolate with yellow buttercream piped on using a large star tip.  I made the cupcake wrappers by hand.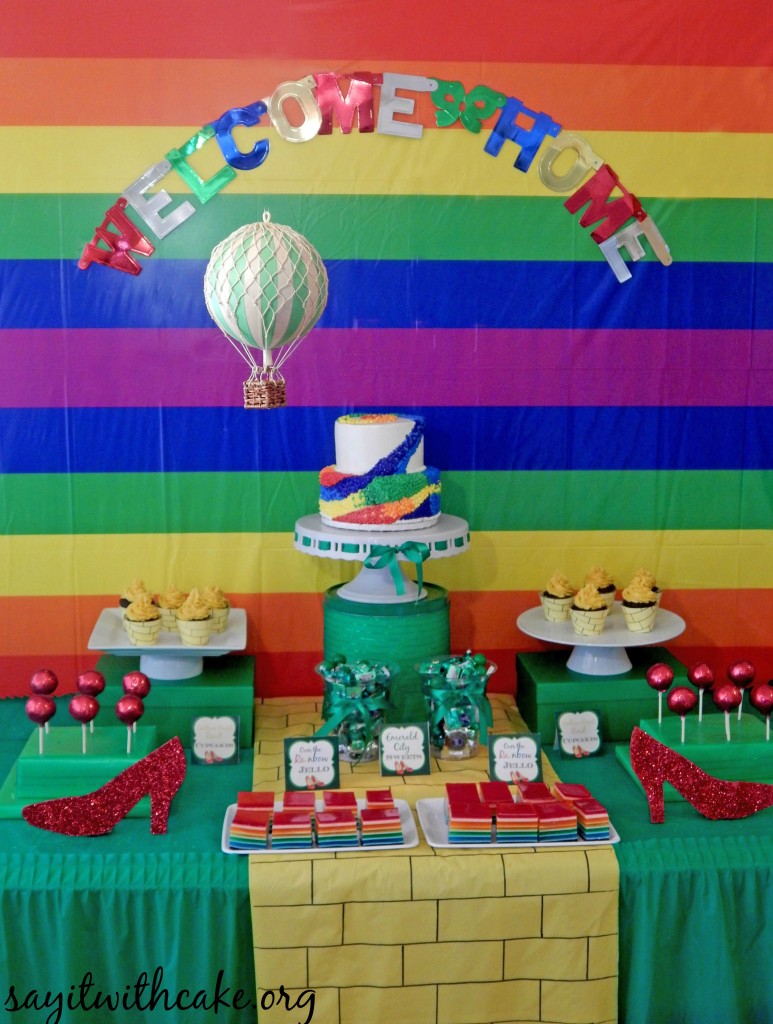 I hope you enjoy this party!
More parties you might like