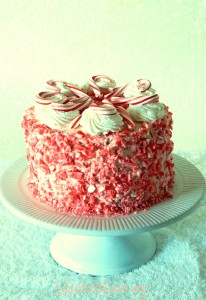 What is Christmas without candy canes? Candy Canes are essential to Christmas!  I remember one of the best parts of Christmas was getting a huge candy cane from my Aunt Jenni along with a new Christmas coloring book.  She would give them to us every year and my sisters and I looked forward to it!  They were the big candy canes, a big delicious stick of peppermint.  We would get them all over our faces as kids and would enjoy every last drop

 Making this cake brought back those happy memories of those candy canes from my Aunt Jenni.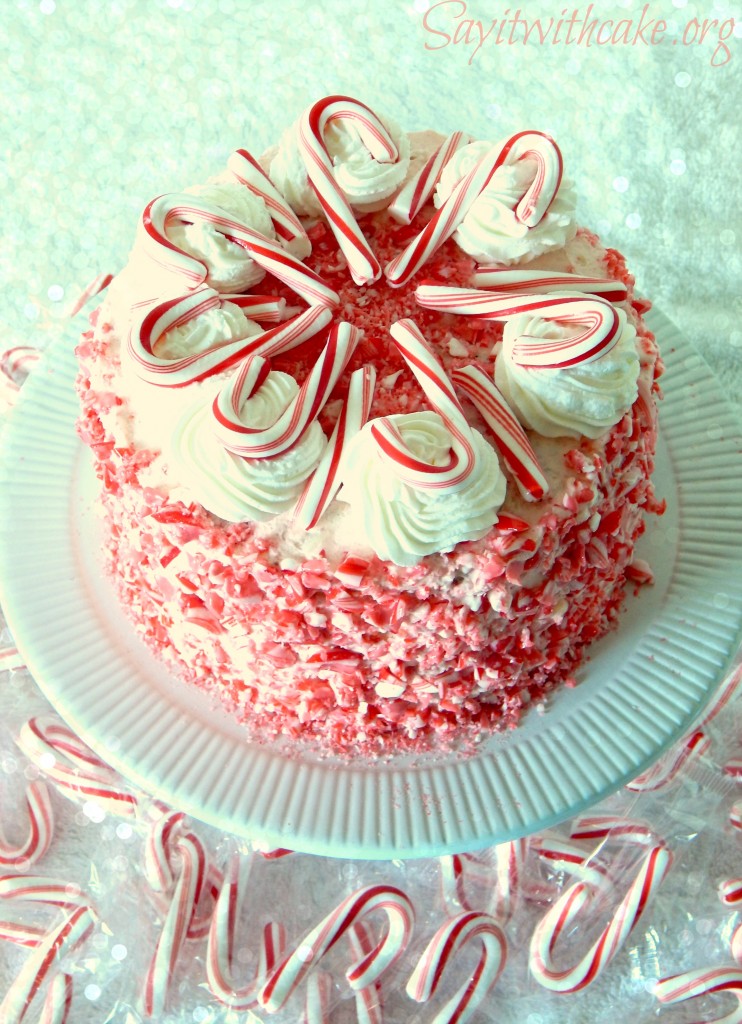 I made this cake from my favorite white cake recipe.  I baked three separate pans.  I made the filling with heavy whipping cream with chopped up pieces of peppermint kisses.  I covered the cake in whipped cream and put chopped up pieces of candy canes on the sides.  It was really easy to make and is the perfect amount of peppermint.  It is light and fluffy with the whipped cream frosting and filling.  To make the whipped cream, simple put two cups of heavy whipping cream in a mixer with 3 TB of sugar and beat with whisk attachment until stiff peaks form.  To crush the candy canes, I put them in a plastic bag.  I covered the bag with a towel and hit the bag with a hammer.  It was fun and my three year old loved watching me do it lol!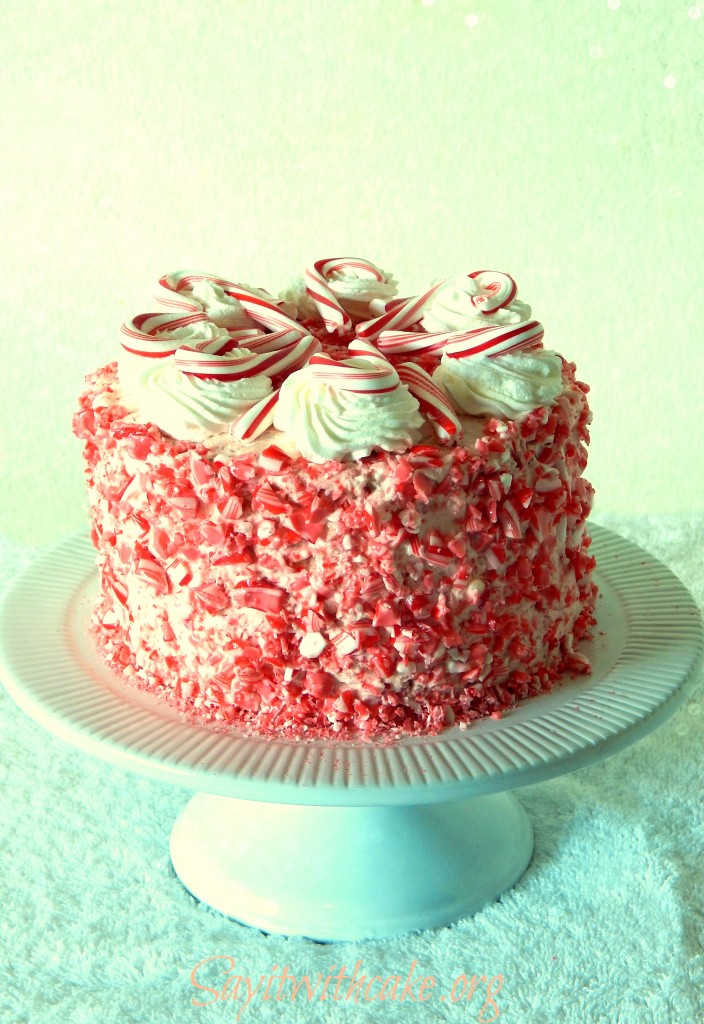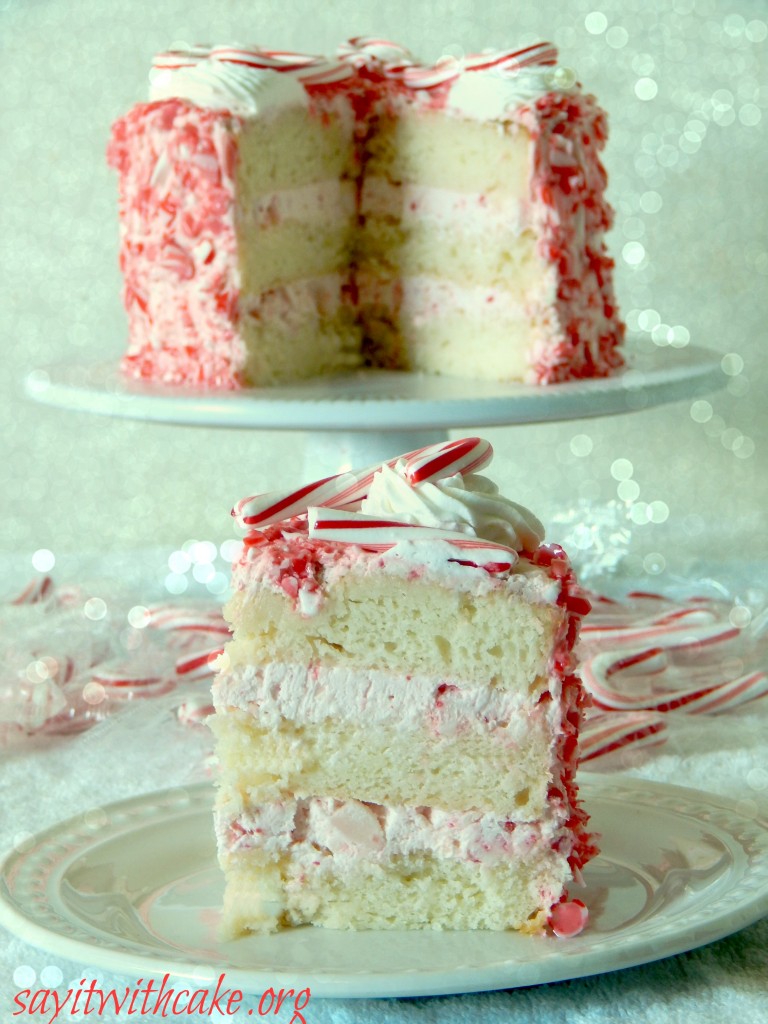 I hope you enjoy this cake! Merry Christmas!!
Shamene
My cake was featured here!